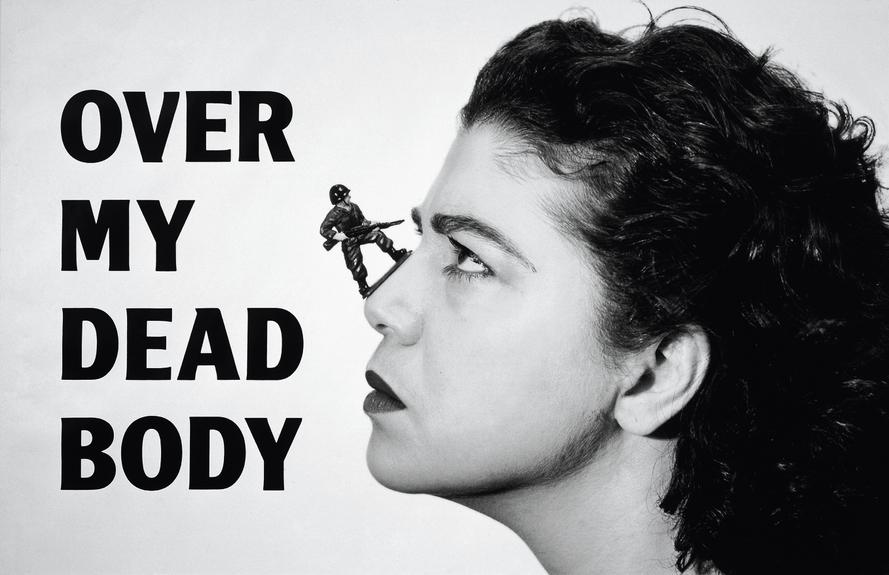 Mona Hatoum
Lives and works in London
B. 1952
Mona Hatoum's poetic and political work incorporates installations, sculpture, video, photography and works on paper.

Hatoum started her career in the 1980s making visceral video and performance work that focused intensely on the body. Since the early 1990s, however, she has increasingly created large-scale installations that aim to engage the viewer in conflicting emotions of desire and revulsion, fear and fascination. In her sculptures, Hatoum transforms familiar, everyday items such as chairs, cots and kitchen utensils into works that seem foreign, dangerous or even threatening. In installations such as Corps étranger (1994) and Deep Throat (1996) she defamiliarises the body by filming the interior landscape of her own body using an endoscopic camera.
In the large-scale works Homebound (2000) and Sous tension (1999) an assemblage of household furniture is wired-up with an audible electric current. These works combine a sense of threat with a surrealist sense of humour, drawing the viewer in, both on an emotive and intellectual level. In works such as Traffic (2004) or Twins (2006) Hatoum uses found materials, patinated with use and laden with personal histories, to create delicate, powerful sculptures on an intimate scale.

Mona Hatoum was born into a Palestinian family in Beirut, Lebanon in 1952 and has lived and worked in London since 1975. Solo exhibitions include KINDL – Centre for Contemporary Art, Berlin (2022-23); Georg Kolbe Museum, Berlin (2022-23); Neuer Berliner Kunstverein, Berlin (2022); Magasin III, Stockholm (2022); Valencia Institute of Modern Art, Spain (2021); Hiroshima City Museum of Contemporary Art, Japan (2017); Menil Collection, Houston, Texas, touring to Pulitzer Arts Foundation, St Louis, MO (2017-18); Centre Georges Pompidou, Paris, touring to Tate Modern, London and Kiasma Museum of Contemporary Art, Helsinki (2015-16); Arab Museum of Modern Art, Doha (2014); Kunstmuseum St. Gallen, Switzerland (2013); Fundació Joan Miró, Barcelona (2012); Beirut Art Centre (2010); Fondazione Querini Stampalia, Venice (2009); Ullens Center for Contemporary Art, Beijing (2009); Museum of Contemporary Art Australia, Sydney (2005); Hamburger Kunsthalle, Hamburg, touring to Magasin III, Stockholm and Kunstmuseum Bonn, Germany (all 2004); Tate Britain, London (2000); Castello di Rivoli, Turin (1999); Museum of Contemporary Art Chicago, touring to New Museum, New York (1997).

Hatoum has participated in numerous group exhibitions including Documenta 14, Kassel, Germany and Athens (both 2017); 6th Marrakesh Biennale (2016); 5th Moscow Biennale; Guggenheim Bilbao, Spain (both 2011); 15th Biennale of Sydney (2006); 51st Venice Biennale (2005); Documenta 11, Kassel, Germany (2002); The Turner Prize, Tate Britain, London (1995); 46th Venice Biennale (1995); and 4th Istanbul Biennial (1995).

Among other awards, Hatoum has received the Praemium Imperiale (2019), the 10th Hiroshima Art Prize (2017) and the Joan Miró Prize (2011).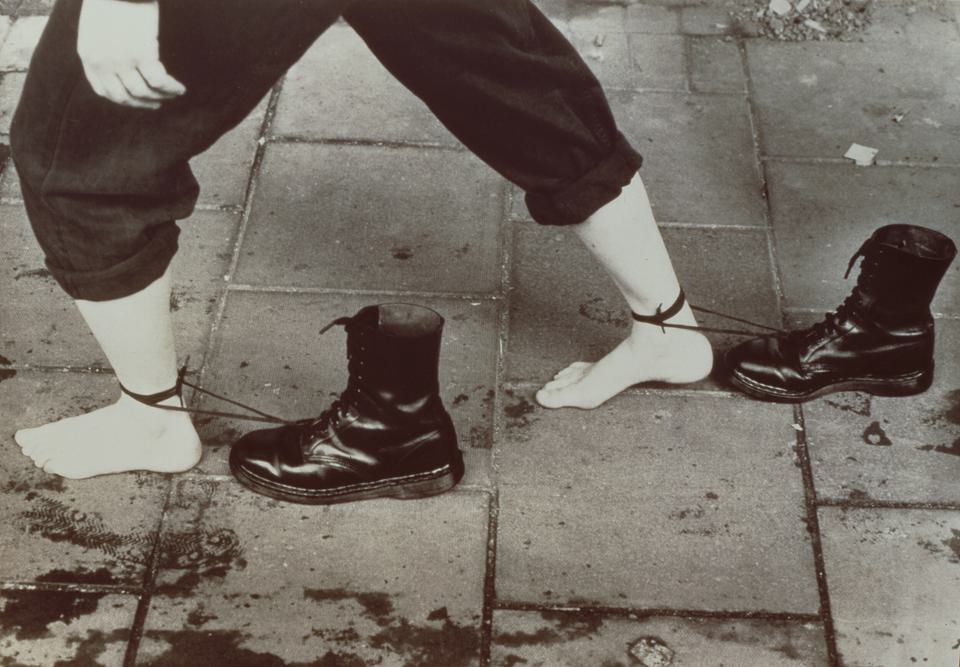 1985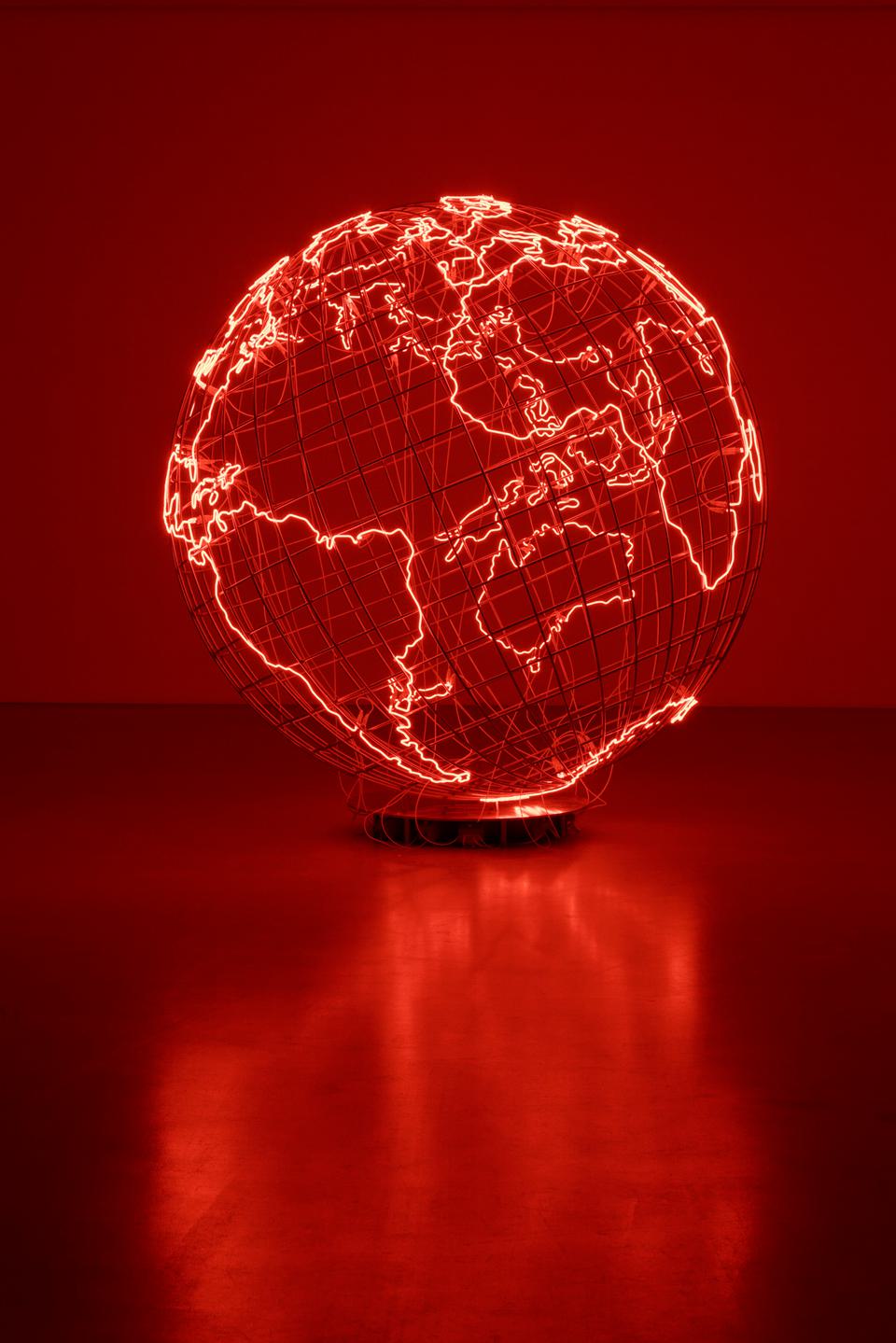 2009
---
---
---
---
In the Gallery
Mona Hatoum on 'Remains of the Day'
Mona Hatoum discusses her 2018 exhibition 'Remains of the Day' at White Cube Hong Kong. Outlining the ideas and methods in her new work, she talks about her focus on the architecture of ruins and employment of visceral, everyday materials.

In the Gallery
Mona Hatoum on 'Remains of the Day'
Mona Hatoum discusses her 2018 exhibition 'Remains of the Day' at White Cube Hong Kong.
In the Gallery
Susanna Greeves on Dreamers Awake
Susanna Greeves discusses the work in the exhibition 'Dreamers Awake' at White Cube Bermondsey in 2017.
---
---