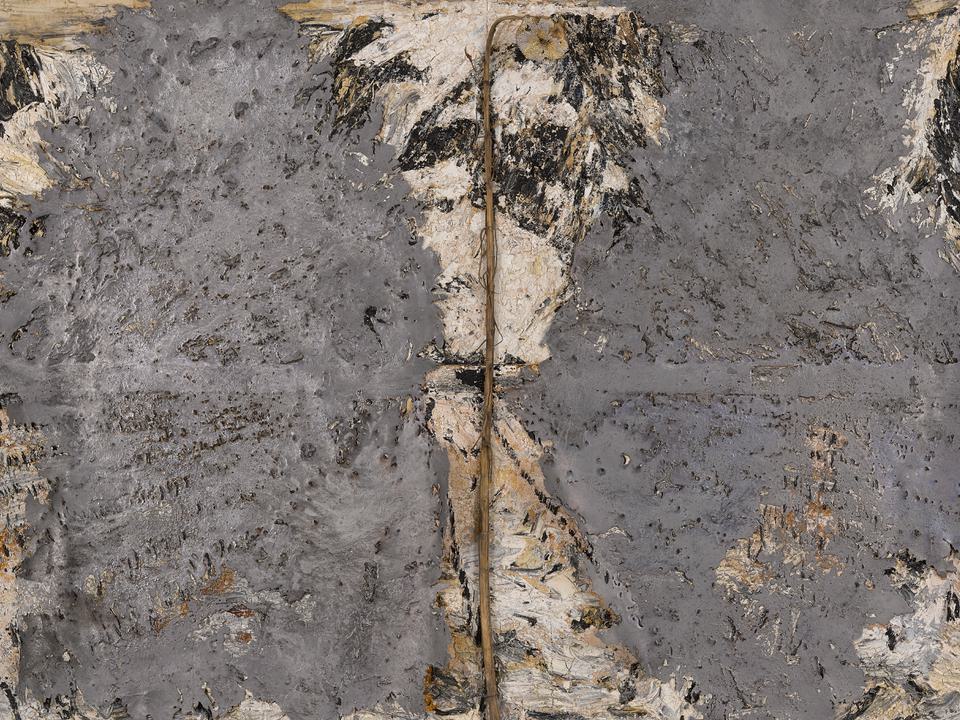 Memory Palace (Mason's Yard)
Memory Palace
11 July – 15 September 2018
Dates
11 July – 15 September 2018
Location
25 – 26 Mason's Yard
London SW1Y 6BU

'Memory Palace' was a major group exhibition extending across White Cube's London galleries in Bermondsey and Mason's Yard.

Featuring more than 90 recent works by over 40 artists, 'Memory Palace' seeked to inspire reflections on the forms and themes of memory. The exhibition's architecture led the viewer through six aspects of memory: Historical (at White Cube Mason's Yard), Autobiographical, Traces, Transcription, Collective and Sensory (at White Cube Bermondsey).
Autobiographical - Featuring Franz Ackermann, Etel Adnan, George Baselitz, Tracey Emin, Gilbert & George, Magnus Plessen, Raqib Shaw, Christine Ay Tjoe and Liu Wei 

As history began to be defined as a discipline, so the sense grew that memory was subjective and concerned with the inner life. During the Enlightenment and Romantic period, the concept of memory emerged as something personal and bound up with identity. In modern times, mass media forms such as reality TV, exposés and chat shows have made ubiquitous the disclosure of personal histories. Art is an ideal medium for the intimate and confessional, lending itself to diaristic and autobiographical forms. As these artists show, all experience can be manifest in art, whether captured in the moment or recollected in tranquillity.
Traces - Featuring Darren Almond, Miroslaw Balka, Antony Gormley, Andreas Gursky, David Hammons, Mona Hatoum, Runa Islam, Rachel Kneebone, Ibrahim Mahama, Virginia Overton, Jeff Wall and He Xiangyu
We can think of an artwork as a memory of the gestures or actions that produced it: the record of a line, a brushstroke, a thumb in wet clay. In a cast, an impression or a print, a memory is anchored through an indexical relationship with the subject: the artwork and that which it has touched. In its inception, photography was also felt to have a direct existential relationship with the subject, a quasi-magical capturing of the essence. Now, in our digital age, it is perceived as unreliable and easily manipulated: just as our understanding has grown that memory can be false, unreliable or partial.
Transcription - Featuring Cerith Wyn Evans, Christian Marclay, Harland Miller, Sarah Morris, Eddie Peake and Jessica Rankin
The Memory Palace technique develops the skill of committing to memory without making an external record. However, the idea of memory has been indivisible from the means of recording it since Plato defined the concept using the metaphor of memory as a wax tablet. As memory is equated with inscription, so too is forgetting with erasure. Transcribing memories is a means of sharing them, and of declaring them, whether in the form of an inscription on stone or a graffiti tag. These artists use text in a variety of ways and show how other forms of notation can record the memory of sound or movement.
Collective - Featuring Sergej Jensen, Elad Lassry, Jac Leirner, Christian Marclay, Josiah McElheny, Beatriz Milhazes, Gabriel Orozco, Damián Ortego, Haim Steinbach and Fred Tomaselli
The material world offers a vital framework for the formation of collective memory. The everyday objects that surround us and products we consume, the pop culture images and major news events that are part of our shared experience, merge to create our group consciousness. It is a form of memory that resides not in an individual mind but in a common realm. These artists summon collective memory, drawing on the power of the recognisable or shared events and familiar objects.
Sensory - Featuring Ellen Altfest, Cerith Wyn Evans, Robert Irwin, Imi Knoebel, Liza Lou and Virginia Overton
We think of memory as located in the mind, yet Aristotle noted the physical basis of memory, overlooked by Plato in his emphasis on the visual. To psychologists, sensory memory is a short-term impression registered through the senses without conscious control. For Proust, the sensory basis of memory resided in all the senses but sight: hearing, smell, taste, touch. He distinguished voluntary from involuntary memory; the latter may be triggered by a sensory experience, which summons uninvited a flood of recollection, sensation and emotion beyond the reach of intellect or visual memory. These artworks focus our attention on perceptual phenomena of light or colour, or appeal to our senses of touch and even smell.

Installation Views