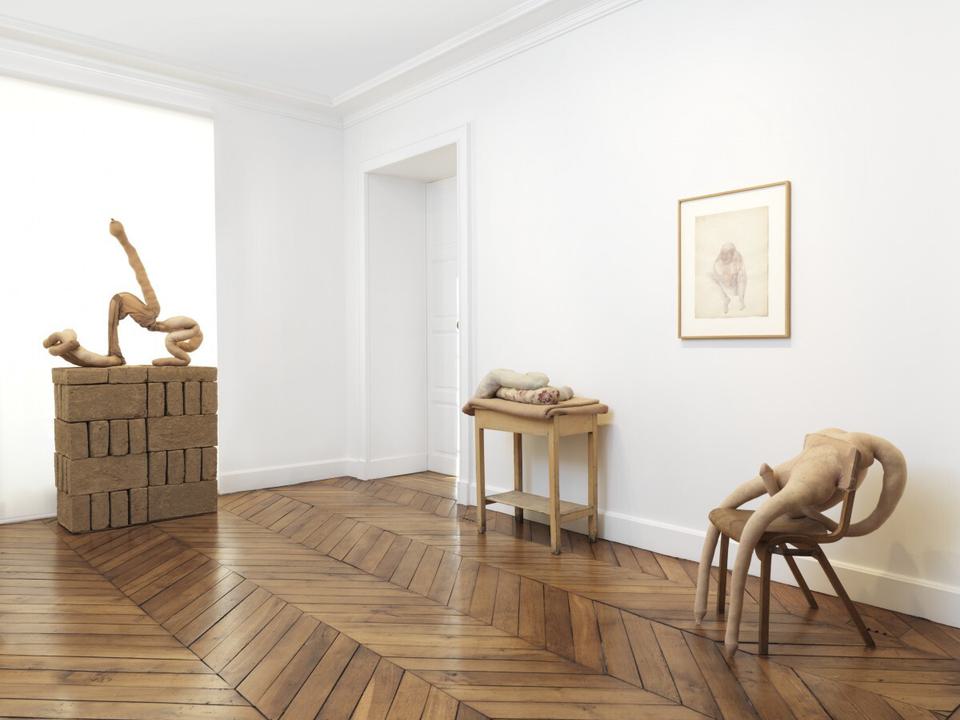 Sweet Lust
Sweet Lust
Curated by Michèle Lamy and Mathieu Paris
Dates
4 March – 3 April 2022
Location
10 avenue Matignon
75008 Paris

White Cube Paris is pleased to present 'Sweet Lust', a group exhibition curated by culture and fashion figure Michèle Lamy and Mathieu Paris, Senior Director at the gallery.

Exhibited artists: Korakrit Arunanondchai, Nairy Baghramian, Giovanni Bassan, Hans Bellmer, Louise Bourgeois, Marco Brambilla, Berlinde de Bruyckere, Robert Colescott, Somaya Critchlow, Julie Curtiss, Tracey Emin, Katharina Fritsch, Mona Hatoum, Anne Imhof, Lee Lozano, Sarah Lucas, Christian Marclay, Pierre Molinier, Bruce Nauman, Rick Owens Furniture, Francis Picabia, Scarlett Rouge, Sarah Slappey, Alina Szapocznikow and Jwan Yosef.
Installation Views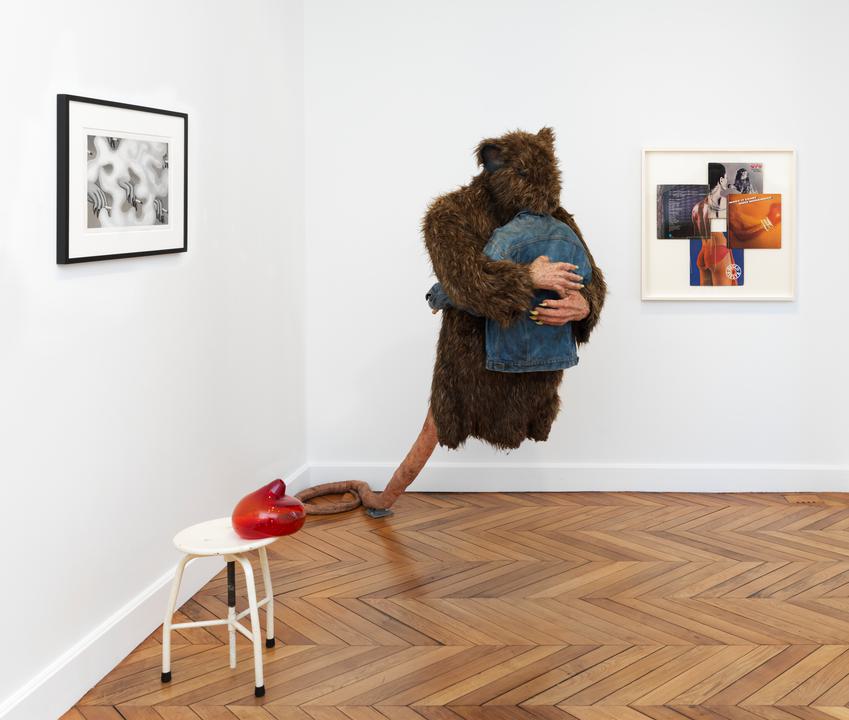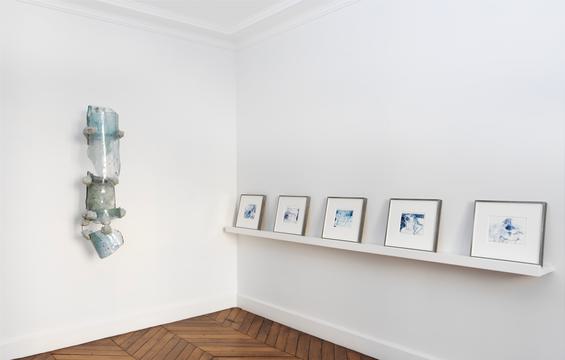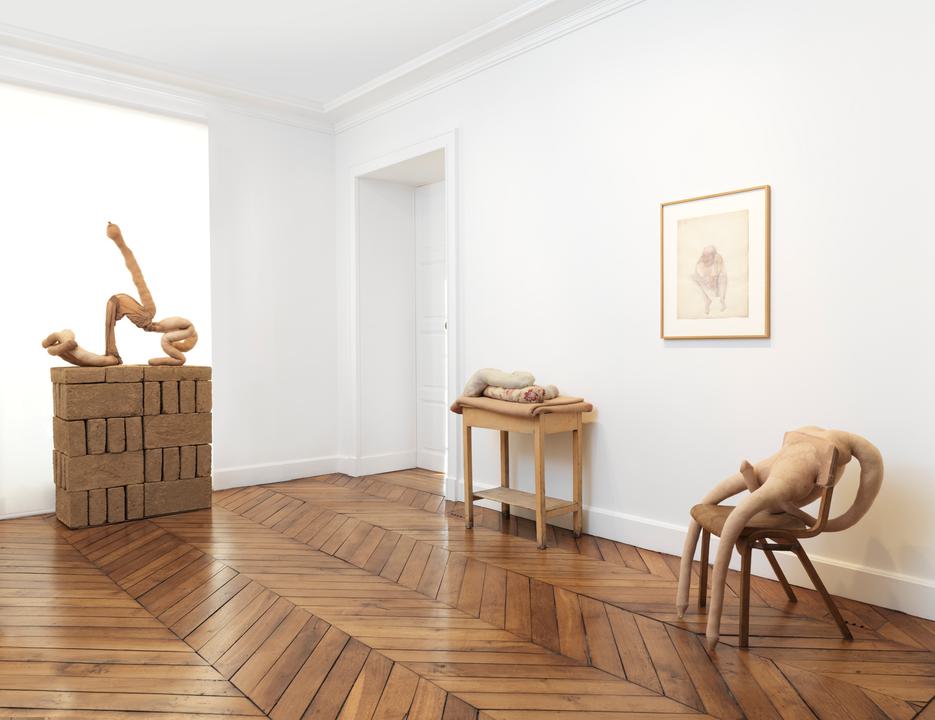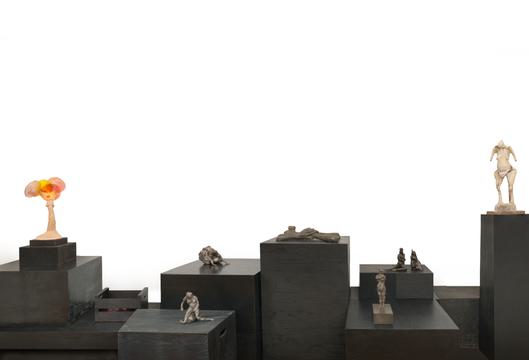 A text by Estelle Hoy, specially commissioned for the exhibition 'Sweet Lust' at White Cube Paris.

If this story began in California, there'd be pockets of lilac sunshine and sweet trips to Joshua Tree for a low-key orgy on raspberry passports issued by Bob Dylan. Cactus dots, Catholic heavy-petting, the ghosts of lovers you only left because you had to. But it doesn't. Sorry about the glitch. In my defence, I only thought of you. Nobody wants to read some shitty blue-blood story of sweet-tempered fucking on the Pasadena grass with too much vitamin d and virgin Matcha, hammering away to Debussy or Dylan's 'Song to Woody'. Then again, to be fair, this story is also a song to woody.

It starts in the vanishing world, curls of orange rind bitter on top, grey-blue sediments resting on the eyes and eggs of horny Georges Bataille, who, mind you, was pretty bitter himself. He slept with his ex-wife's new husband Jacques Lacan for revenge, who had a thumb for a penis, just quietly. The last I heard, he needed a colonic. For Lacan, and maybe even Bataille, incorporeal pain is the purest form of jouissance. Anyone who sets the thermostat to 35 degrees and buys a mountaineer's strap-on is a lust-ebbing genius, and everyone should want them around. The body is the perfect incarnation of an emptied ego of a person lusting after lust, an ego that's collapsed, caught in the memory of long-lost blow jobs, and cum all over hairless pussies in the ultimate affect; it's the last contraction of a desperate ego that congeals – in both pathetic senses.

She broke her nose in all this. Desire is pretty invasive.

Anyways, the vanishing world. At a nearby gallery, the bloated body of a curator walked over in green polyester and 10-euro highlights (he's pre-aesthetic) to ask me to stay back for a cheek full of Champion Ruby smoke and talk about new artists for an upcoming show. Which meant we'd spend the night making lists of things we wanted to do to each other's bodies or thereabouts. But only in our heads. There's a politically rehabilitated notion of work relationships that I find pretty limiting, especially since his apartment was waayy closer to work than mine. Policy is policy, I'm told. I'm no rule-mad person, so sex with my boss didn't seem like the worst move in the world, and besides, I'd wanted to take up a sport. Lacrosse maybe. Labour-intensive activities weren't usually my thing, but metro rides from Jean Jaurès to Bonne Nouvelle every second Tuesday reading astrology's fascinating science in France Dimanche was hella depleting. But maybe this was all for the best; his lower intestines needed a colonic themselves.

Nah.

I'm in, I told him, gulping down some zen tea and Lucozade energy, leaning into a programmed nothingness. It was a Tuesday night, Arthur Russel's 'A Little Lost' playing in the background, which always reminded me of the time I slept with my boyfriend's friend in Vesterbro, then tried to cover it up. In addition to ethical issues, mine was a pain-laced rage problem, and pain is imperative when it comes to lust. Pain is not lust, not exactly. Their aims are different: pain is a red flag to stop the affliction while lust seeks pleasure. My rage was that I didn't agree.

Like I said, lusting after lust is better than lust.

The image of sweet lust is an illicit bastard dichotomy that I'm overinvesting my time in to solve. Currently, a Freddie Mercury barbie doll with Jennifer Aniston's mum for a hairdresser represents sweet lust. A portrait of the seductive proletariat born out-of-wedlock. Whatever the opposing threshold here, it'd certainly be a psycho-sphere with absolutely no logic. The semiotics of lust's gorgeous doorways continued in my mind while he tried to convince me he was the next Pierre Perrier with a better black book and fertility rates. 'Fuck I love you,' I definitely didn't say. Visual conceptions of chrysanthemum climax, cleft labias, déjeuner lovers, and cigarettes after sex. Mainly cigarettes after sex, which is a show of libidinal disturbance in and of itself. And by the way, I say all this with flagship store expertise.

He had a really irrational optic nerve which slackened my posture most days, but I had a gorgeous amount of pussy juice I needed to decipher. I counselled myself that it wasn't because of his power or cultural capital – I simply liked rapid eye movement. And maybe I did. There's a word I'm trying to remember about a feeling I'm about to have… partiality? Whatever. Caring is not my strong suit. I was low-key wondering how to thread in some Deleuze or Bataille when I hit on him. The feeling I was actually about to have was a this-was-all-a-big-mistake feeling I hadn't got around to for a while. But if I was going to give 'adult' a shot, I had to practice at every opportunity. The whole thing wasn't a mistake because he was my porn work-hubby; it was a mistake because my desire for his straying eye would evaporate the moment I conquered him. If lust stays away from absence, it quickly becomes boring.

I have a belief, maybe even conviction, that if I leave sweet lust, or change it, or read enough Deleuze, I could materialize. But I like the tension of an iconoclastic spirit.

So there's the story – how little does sex deliver? I feel like I prostituted myself for you.

And I'd do it again.
---