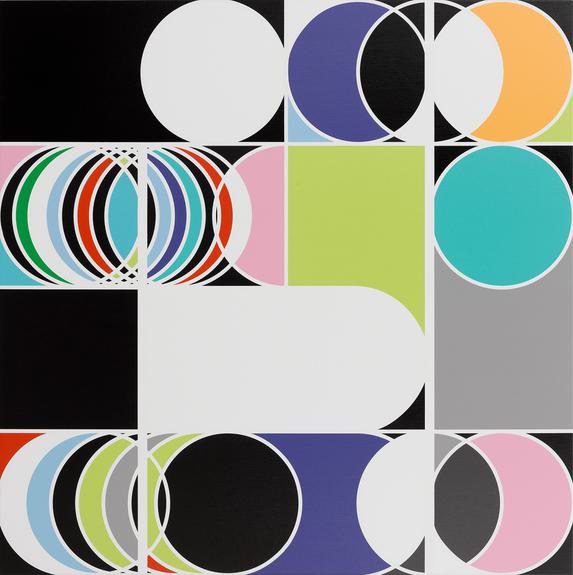 Sarah Morris
Lives and works in New York


B. 1967
Since the mid-1990s, Sarah Morris has been making abstract paintings and films to investigate what she describes as "urban, social and bureaucratic typologies". These works, based on different cities, are derived from close inspection of architectural details combined with a critical sensitivity to the psychology of a city and its key protagonists.
Morris began her career making graphic paintings that adapted the dramatic, emotive language used in newspaper and advertising tag lines. Her city-based paintings are executed in household gloss paint on square canvases, employing rigorous, all-over grids that reference architectural motifs, signs or urban vistas. Their vivid colours derive from each city's unique vocabulary and palette, but, most importantly, its dynamic. In her film work, Morris both seduces and alienates the viewer, employing different kinds of cinematography, from documentary recording to seemingly set-up narrative scenarios. In her film Los Angeles (2005), for instance, Morris explores an industry fuelled by fantasy and examines the trenchant relationship between studio, producer, director and talent. In Capital, part of Morris' series about Washington DC, Morris gained unprecedented access to the inside workings of Clinton's last days in office.

Following Los Angeles, Morris embarked on more intimate portrait films, such as Robert Towne (2005) and 1972 (2008), which shift the viewpoint from the panorama of a city to an individual portrait of one of its protagonists, as a way of examining it from the inside out. Following these works, Morris made Beijing (2008), a film about one of the most intricate and ambiguous international broadcasted events of past years - the 2008 Olympic Games.

Morris's more recent series of work about Rio de Janeiro depicts the multifarious and complex layers of this most contradictory of cities, from its highly orchestrated and eroticised surface image, to its vast urban sprawl. In the new series of Rio paintings (2012-13), Morris both expands and reduces her abstract compositions, and in the Rio film (2012), images of the city's beaches, fruit stands, hospitals, iconic modernist architecture, football stadiums, factories and favelas are combined with images from the office of Oscar Niemeyer, the mayor of Rio and the parades of the city's famous Carnival.

In 2014, Morris's focus shifted to Paris in the film Strange Magic, in which the artist explores a wide spectrum of narratives that operate under the umbrella of the Louis Vuitton Moet Hennessy conglomerate. Commissioned for the opening of the Fondation Louis Vuitton in Paris, the film, like Morris's paintings, looks to decode the built environment, exploring cultural, economic and social typologies. Deconstructing the machinery behind France's most desired commodities - champagne, perfume, fashion - the artist probes concepts of national identity and the inherent fantasy in the pursuit of luxury. As Morris has said of the work: "It all comes down to production. The production of space, the production of brands, the production of art. The production of dreams and desire, paradoxically intangible at the end of the day."

Sarah Morris was born in 1967 in the UK and lives and works in New York. She has exhibited extensively including solo exhibitions at Deichtorhallen, Hamburg (2023); Jesus College, Cambridge (2019); Ullens Center for Contemporary Art, Beijing (2018); Espoo Museum of Modern Art, Finland (2017); M Museum, Leuven, Belgium (2015); Kunsthalle Bremen, Germany (2013); Wexner Center for the Arts, Columbus, Ohio (2012); Fondation Beyeler, Basel, Switzerland (2008); Museum Boijmans van Beuningen, Rotterdam (2006); Palais de Tokyo, Paris (2005); Hamburger Bahnhof, Berlin (2001); and Modern Art Oxford, UK (1999). Group exhibitions include Solomon R. Guggenheim Museum, New York (2017); Tate Triennial, Tate Britain, London (2003); 25th Bienal de São Paulo (2002); and 4th Site Santa Fe Biennial, New Mexico (2001).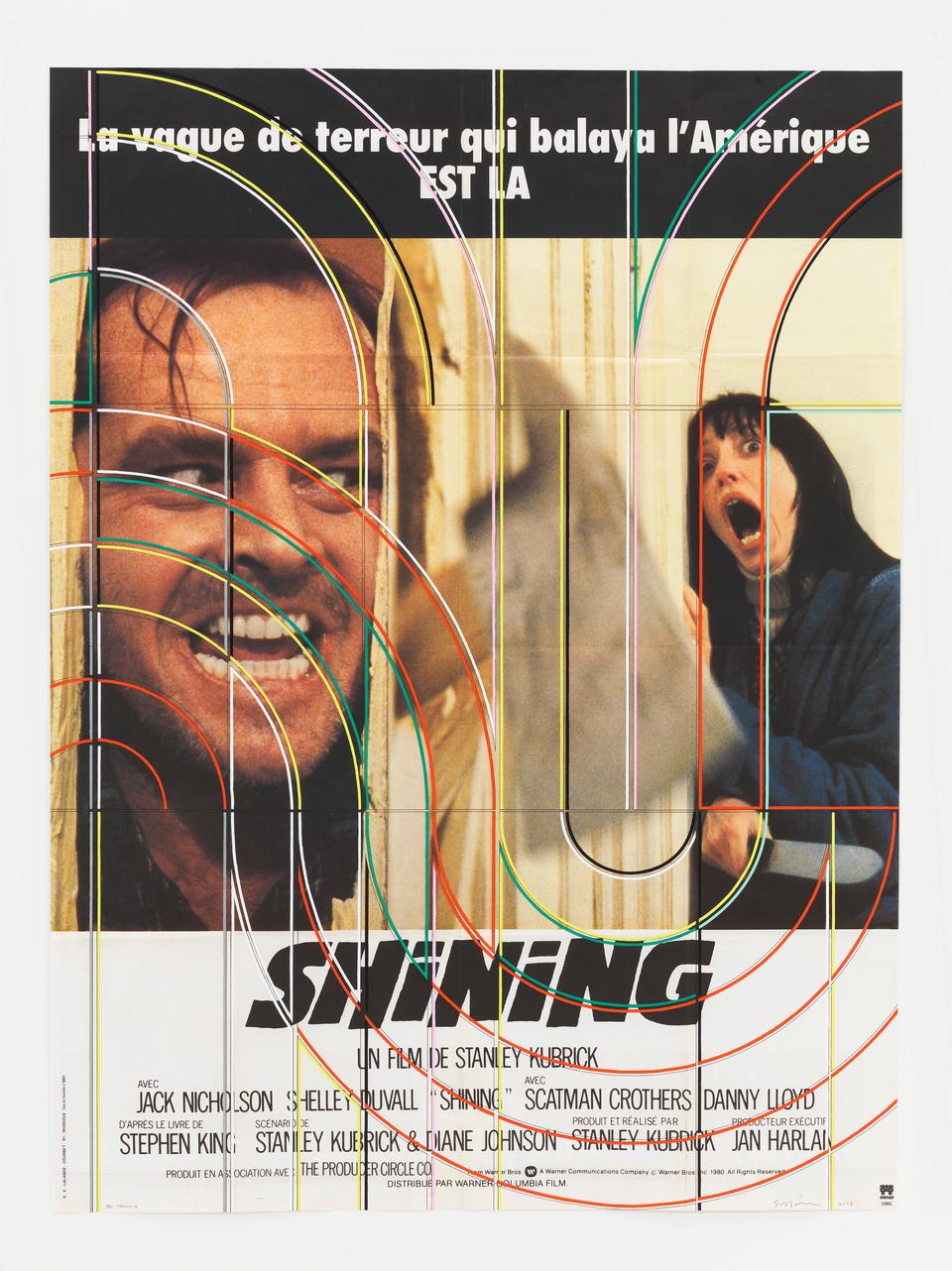 2013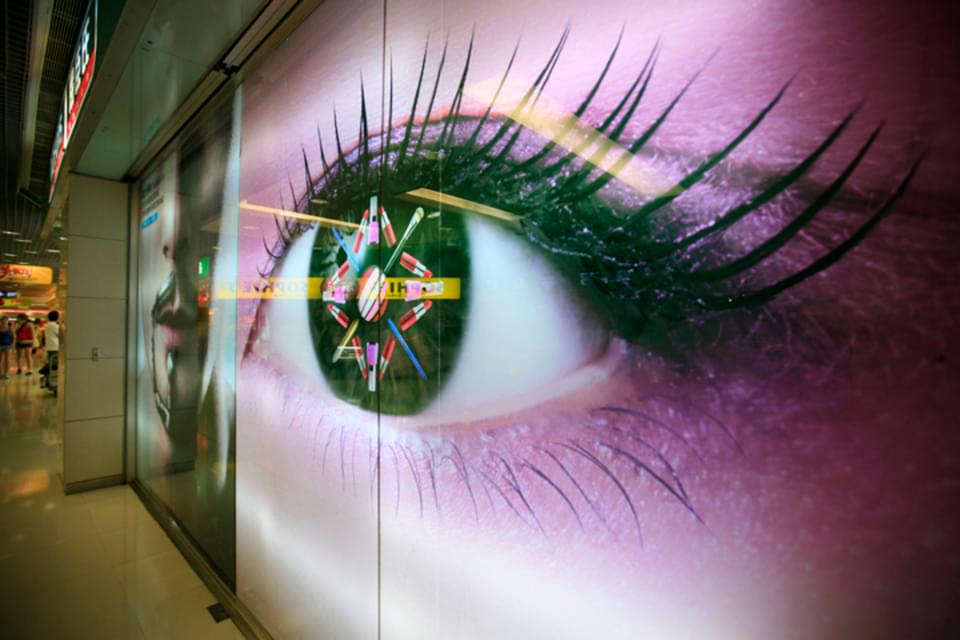 2008
2012
---
---
---
In the Gallery
Sarah Morris on 'Bye Bye Brazil'
Sarah explains the lengthy production of her exhibition 'Bye Bye Brazil' at White Cube Bermondsey in 2013.
In the Gallery
Sarah Morris on 'Machines do not make us into Machines'
Sarah talks about her exhibition at White Cube Bermondsey in 2019, focusing on her sound graph paintings, glass sculpture and Abu Dhabi film.
In the Gallery
Sarah Morris on 'Bye Bye Brazil'
Sarah Morris on the lengthy production of her exhibition 'Bye Bye Brazil' at White Cube Bermondsey in 2013.
In Focus
Sarah Morris on 'Ataraxia'
Sarah discusses her wall painting Ataraxia, which was included in her exhibition 'Machines do not make us into Machines' at White Cube Bermondsey in 2019.
---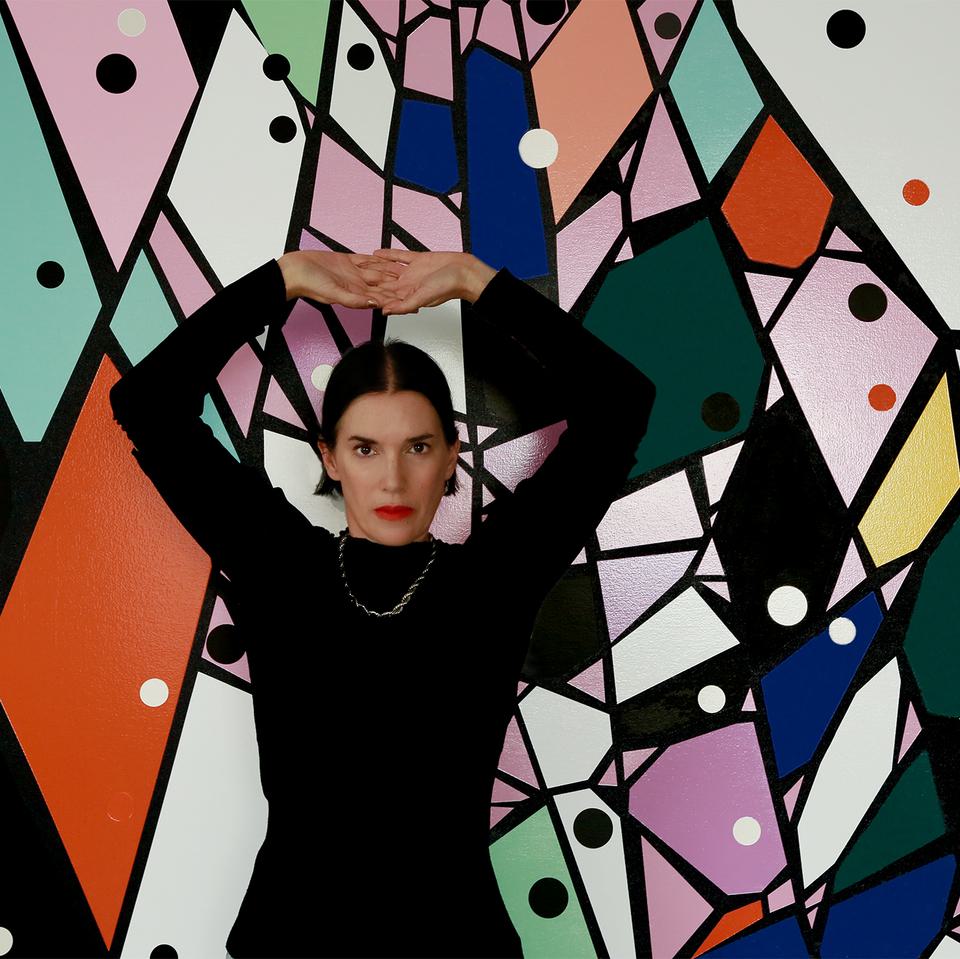 7 July 2023 | Hamburg, Germany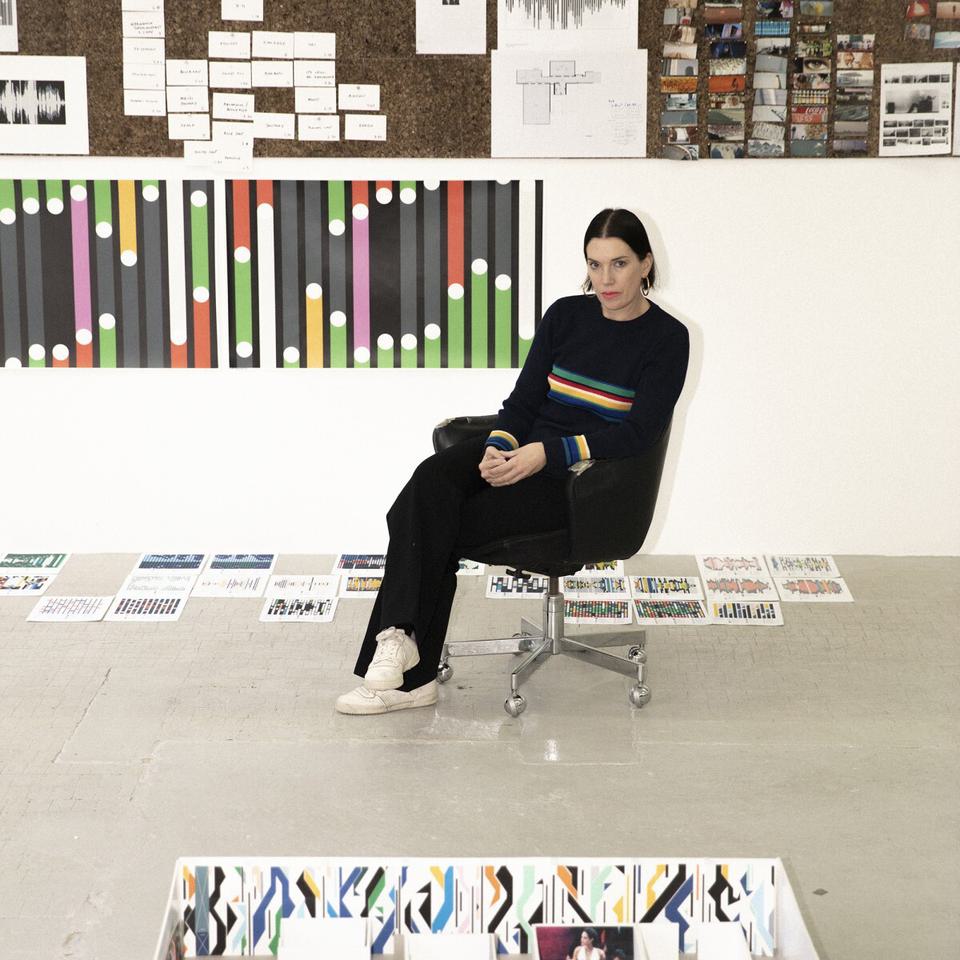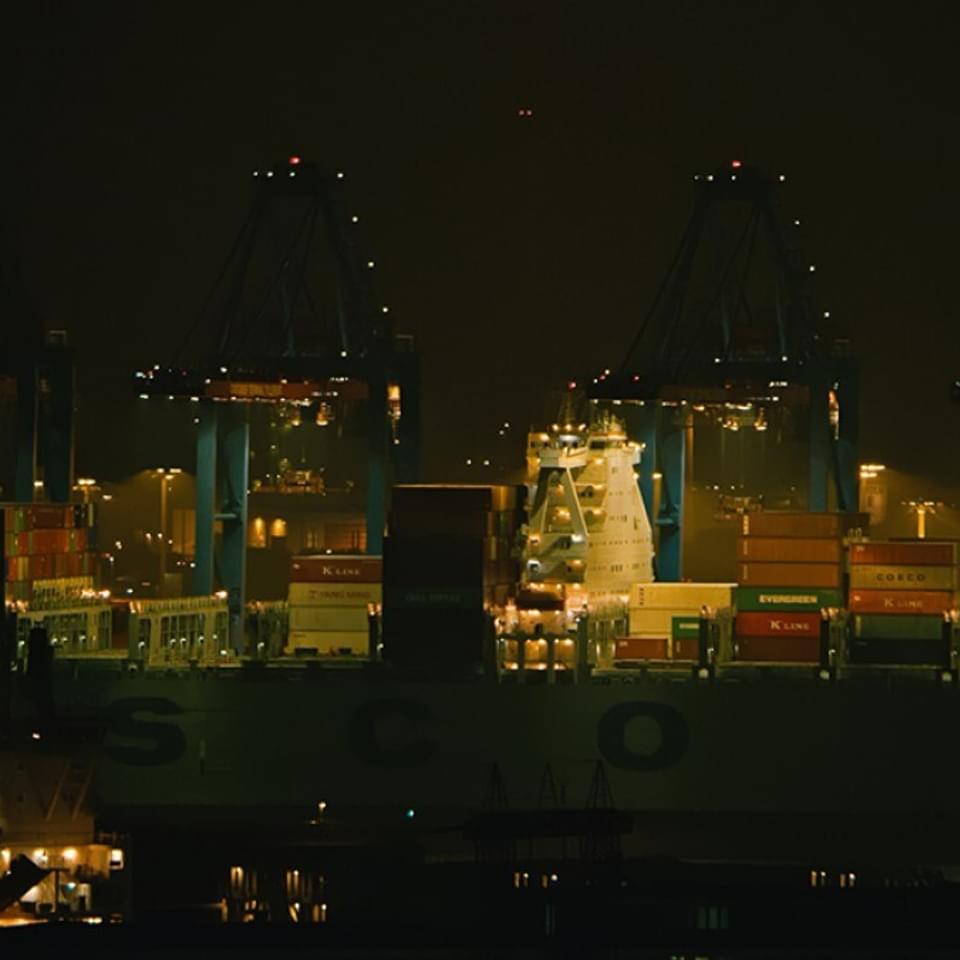 ---
---