Events
Film on Sunday | Sarah Morris
Posted: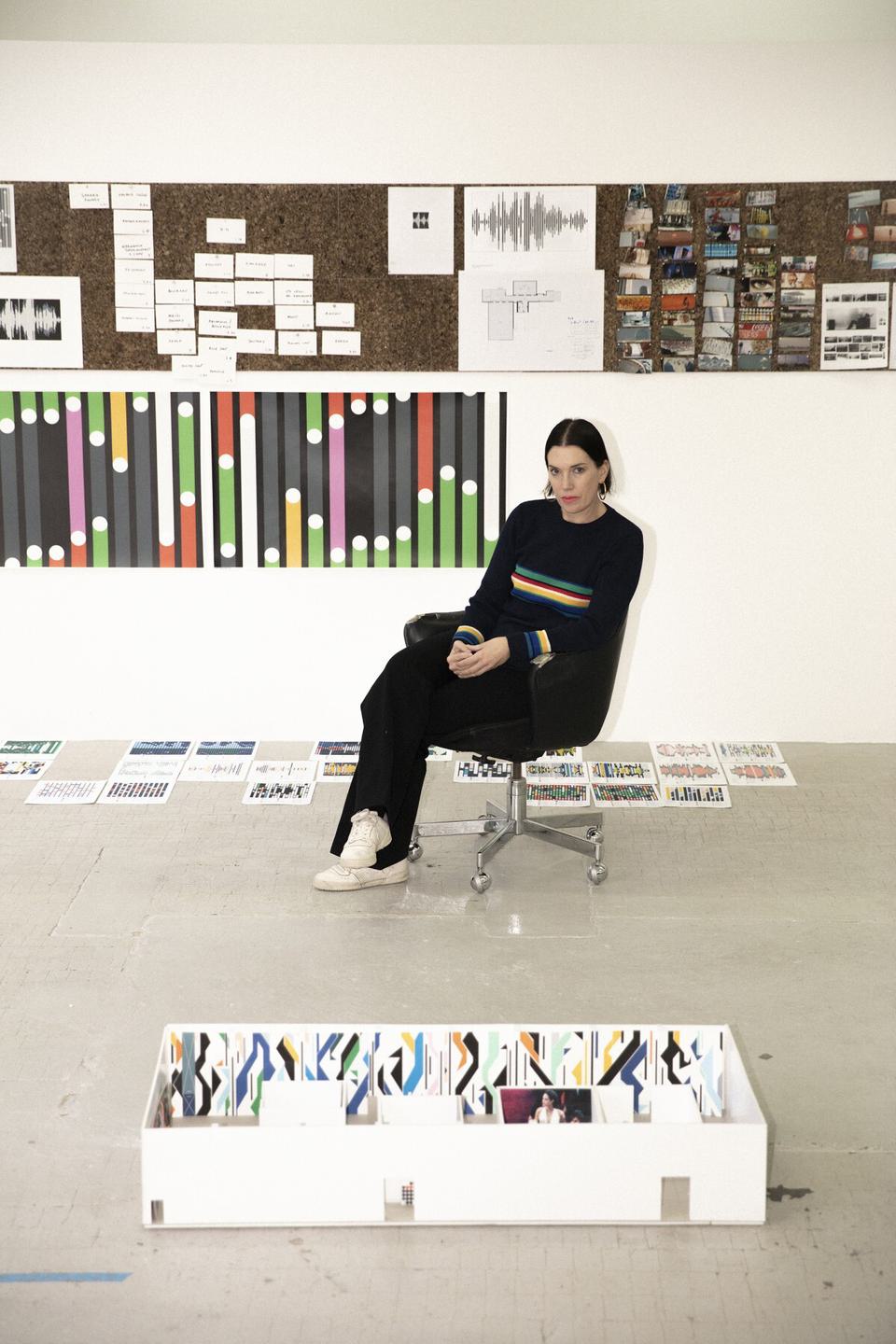 2pm
12 May - 23 June 2019
Sarah Morris has selected a range of feature-length and artist films to complement her White Cube Bermondsey exhibition Machines do not make us into Machines (17 April 2019 – 30 June 2019).

Films are screened in the White Cube Bermondsey Auditorium every other Sunday at 2pm, starting from 12 May 2019.
Admission free, booking not required.
Programme:
Sunday 12th May 2019, 2pm
The Parallax View (Alan Pakula, 1974)
Duration: approx. 98 min
Alan Pakula's political thriller starring Warren Beatty as an ambitious newspaper reporter investigating the assassination of a prominent US senator. The second instalment in Pakula's 'political paranoia' trilogy, after Klute (1971) and before All the President's Men (1976), it unveils a widespread multinational conspiracy, set to a background of American modernist architecture.
Sunday 26th May 2019, 2pm
Echo Morris (Anna Gaskell, 2014)
Duration: approx. 23 min
At once an objective likeness and subjective impression, Echo Morris is a film portrait of Sarah Morris by friend and fellow artist Anna Gaskell. 
Sunday 9th June 2019, 2pm
The Conversation (Francis Ford Coppola, 1974)
Duration: approx. 109 min
Francis Ford Coppola's finely tuned thriller stars Gene Hackman in one of his key performances as paranoid secret surveillance expert Harry Caul. Haunted by a guilty conscience and torn by the pressures of his work, Caul fears for the lives of those he spies on. Considered by Coppola as his most personal film, it perfectly reflects the conflicted and paranoid state of a post-Watergate and Post-Vietnam America at the time.
Sunday 23rd June 2019, 2pm
Dr. Strangelove (Stanley Kubrick, 1964) 
Duration: approx. 103 min
Stanley Kubrick's Cold War comedy considers a what-if scenario of the wrong person pushing the wrong button; the story of an unhinged United States Air Force general ordering a nuclear attack on the Soviet Union. With a brilliant screenplay co-written by Kubrick and a host of great comic performances – including three from Peter Sellers – it remains one of the best political satires of the past century.