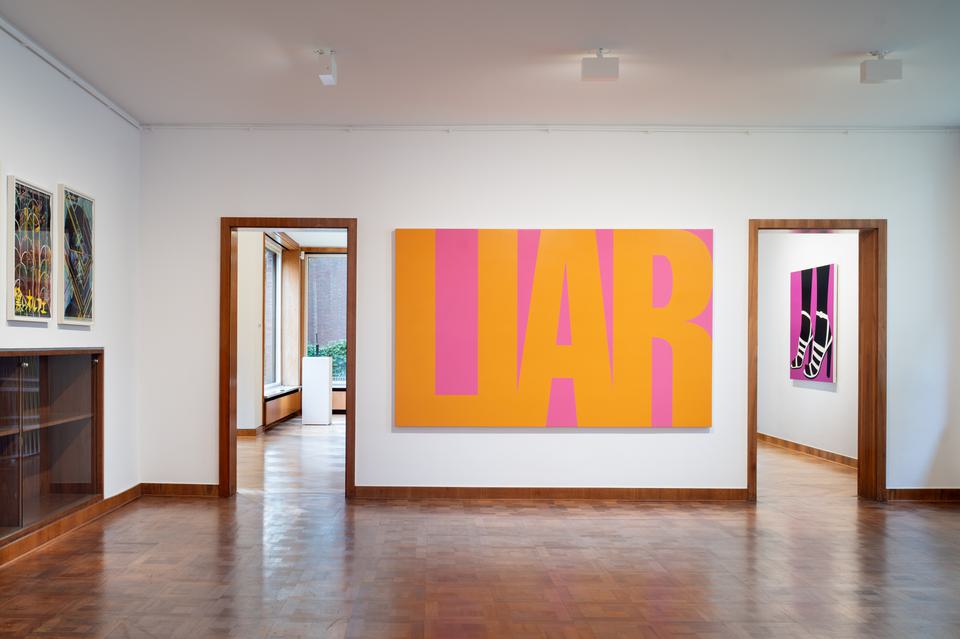 15 October 2023 - 10 March 2024
Krefeld, Germany
The Kunstmuseen Krefeld will present Sarah Morris' major retrospective exhibition, 'All Systems Fail', which showcases the artist's multifaceted career. Comprising paintings, drawings, film posters, and cinematic works, the survey features over 180 works that play upon urban life, media imagery, globalisation and power structures in flux.

Since the mid-1990s, Morris has been creating abstract, geometric paintings which create cognitive maps of the contemporary moment. Similarly her films of international metropolises, including New York, Beijing, Rio de Janeiro and Abu Dhabi, document and chart the impact of the commercial form on modern life in late capitalism.

Morris's work, a compendium of reflections on the city, media images, globalization, and power structures, questions Mies van der Rohe's architectural vision for domestic modern life. The exhibition is presented at the iconic villas Haus Lange and Haus Esters designed by Ludwig Mies van der Rohe. Throughout her work, Morris draws inspiration from a variety of reference points, playing with the paradox of our involvement with structures both macro and micro.