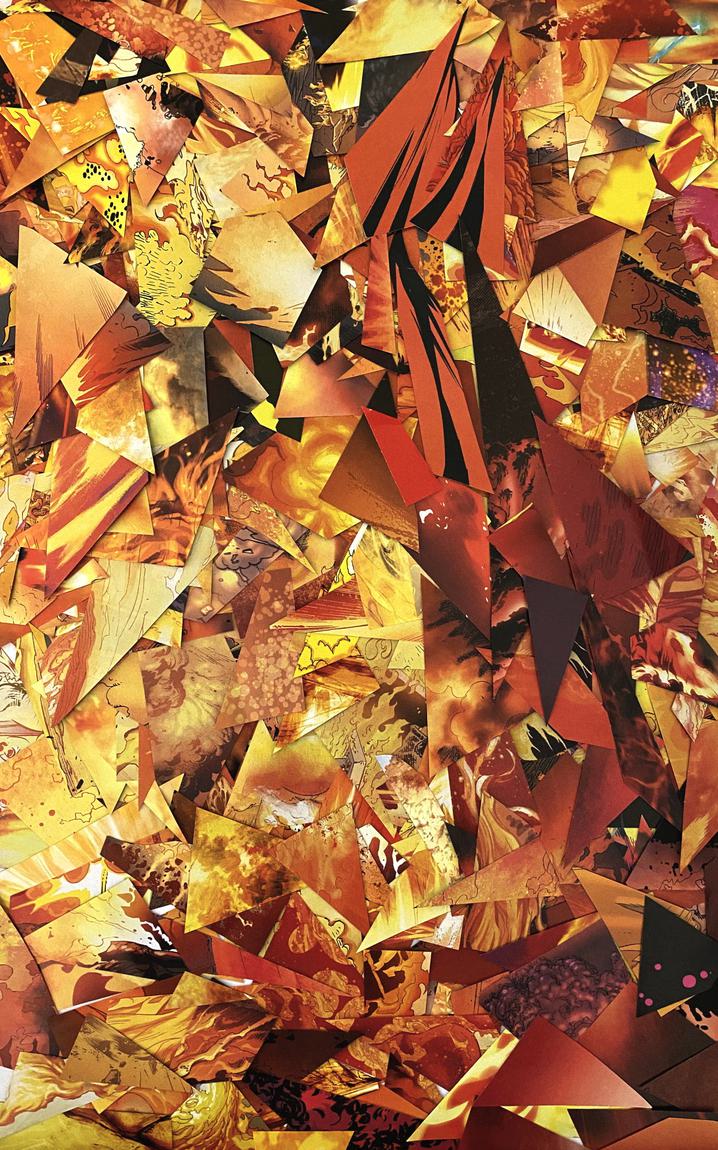 Christian Marclay
Lives and works in London


B. 1955
Over the past 40 years, Christian Marclay has explored the fusion of fine art and audio cultures, transforming sound and music into a visible, physical form through performance, collage, sculpture, installation, photography and video.
Marclay began his investigations into sound and art through performances with turntables in 1979, while he was still a student. His early work included a series of 'Recycled Records' (1980−86), fragmented and reassembled vinyl records that became hybrid objects which could be played, replete with abrupt leaps in tone and sound. For his 'Body Mix' series (1991−92), he stitched album covers together to create works that are strange phantasms of music and culture – such as Deutsche Grammaphon conductors with the slender legs of Tina Turner – that bring to mind Surrealist 'Exquisite Corpses'. This transformation of musical instruments or objects into visual puns is an essential component of Marclay's work. Virtuoso (1999), for instance, features an accordion with its bellows elongated to more than seven metres. This playful approach to sound and image is also a feature of his 'Snapshots', an on going series of informal photographs that depict elements of sound and onomatopoeia discovered in everyday situations.

During the past two decades, Marclay has created ambitious work in a variety of media. The video Guitar Drag (2000) features a Fender Stratocaster being dragged behind a pick-up truck along rough country roads in Texas. While on one level the work is an expression of Marclay's interest in creating a new sound, it is also a nod to the guitar-destroying antics of rock stars as well as a reference to the murder of James Byrd Jr., an African-American dragged to his death behind a pick-up truck. Video Quartet (2002), a large, four-screen projection featuring hundreds of clips from old Hollywood films, with actors and musicians making sound or playing instruments, encapsulates his vision, and is an elaborate audio-visual collage that evokes pop culture, appropriation art and sampling. Marclay used a similar technique with Crossfire (2007), a four-screen installation with clips of actors handling and discharging guns directly at the viewer from all four walls. The work is at once a musical composition, with the gunfire creating a powerfully rhythmic soundtrack, and an incisive re-imagining of one of cinema's most common tropes. More recently Marclay created The Clock (2010), using thousands of edited fragments taken from a vast range of films to create a 24-hour, single-channel video. While The Clock examines how time, plot and duration are depicted in cinema, the video is also a working timepiece that is synchronised to the local time zone. At any moment, the viewer can look at the work and use it to register the time. Yet the audience watching The Clock experiences a vast range of narratives, settings and moods within the space of a few minutes, making time unravel in countless directions at once.

Christian Marclay was born in California in 1955, raised in Switzerland and lives and works in London. He has exhibited widely, including solo exhibitions at Centre Pompidou, Paris (2022); Museum of Modern and Contemporary Art, Geneva (2020); Los Angeles County Museum of Art, California (2019); Museu d'Art Contemporani de Barcelona, Spain (2019); Sapporo Art Museum, Japan (2017); Rencontres Internationales de la Photographie, Arles, France (2016); Aargauer Kunsthaus, Aarau, Switzerland (2015); Staatsgalerie, Stuttgart, Germany (2015); Palais de Tokyo, Paris (2012); Whitney Museum of American Art, New York (2010); Leeum, Samsung Museum of Art, Seoul (2010); MoMA PS1, New York (2009); Cité de la Musique, Paris (2007); Australian Centre for the Moving Image, Melbourne (2007); Moderna Museet, Stockholm (2006); Barbican Art Gallery, London (2005); and Tate Modern, London (2004).

Marclay was awarded the Golden Lion at the 54th Venice Biennale (2011) for 'The Clock'. Solo presentations of 'The Clock' have included LUMA Foundation, Arles (2021); Australian Centre for the Moving Image, Melbourne (2019); Tate Modern, London (2018); Tel Aviv Museum of Art (2018); Instituto Moreira Salles, São Paulo (2017); Copenhagen Contemporary (2017); Museum of Fine Arts, Boston (2016); Contemporary Arts Centre, New Orleans (2016); Walker Art Centre, Minneapolis (2014); SALT Beyoğlu, Istanbul (2014); Centre Georges Pompidou, Paris (2014); Guggenheim Bilbao, Spain (2014); San Francisco Museum of Modern Art (2012); Ruhrtriennale, Bochum, Germany (2012); Los Angeles County Museum of Art (2011).

Selected group exhibitions include Kanal - Centre Pompidou, Brussels (2020); 58th Venice Biennale (2019); National Gallery of Victoria, Melbourne (2018); Museum Tinguely, Basel, Switzerland (2017); Institute of Contemporary Art, Boston (2016); Whitney Museum of American Art, New York (2015); Fotomuseum Winterthur and Albertina, Vienna (2014); Fondazione Prada, Venice (2014); Konsthall Artipelag, Gustavsberg, Sweden (2013); Hirschhorn Museum and Sculpture Garden, Washington, DC (2013); Ikon Gallery, Birmingham, UK (2012); Schirn Kunsthalle, Frankfurt, Germany (2012); The Menil Collection, Houston (2012); and Hayward Gallery, London (2011).

Marclay also continues to collaborate with musicians including recent performances with Steve Beresford, Okkyung Lee, Shelley Hirsch and Otomo Yoshihide.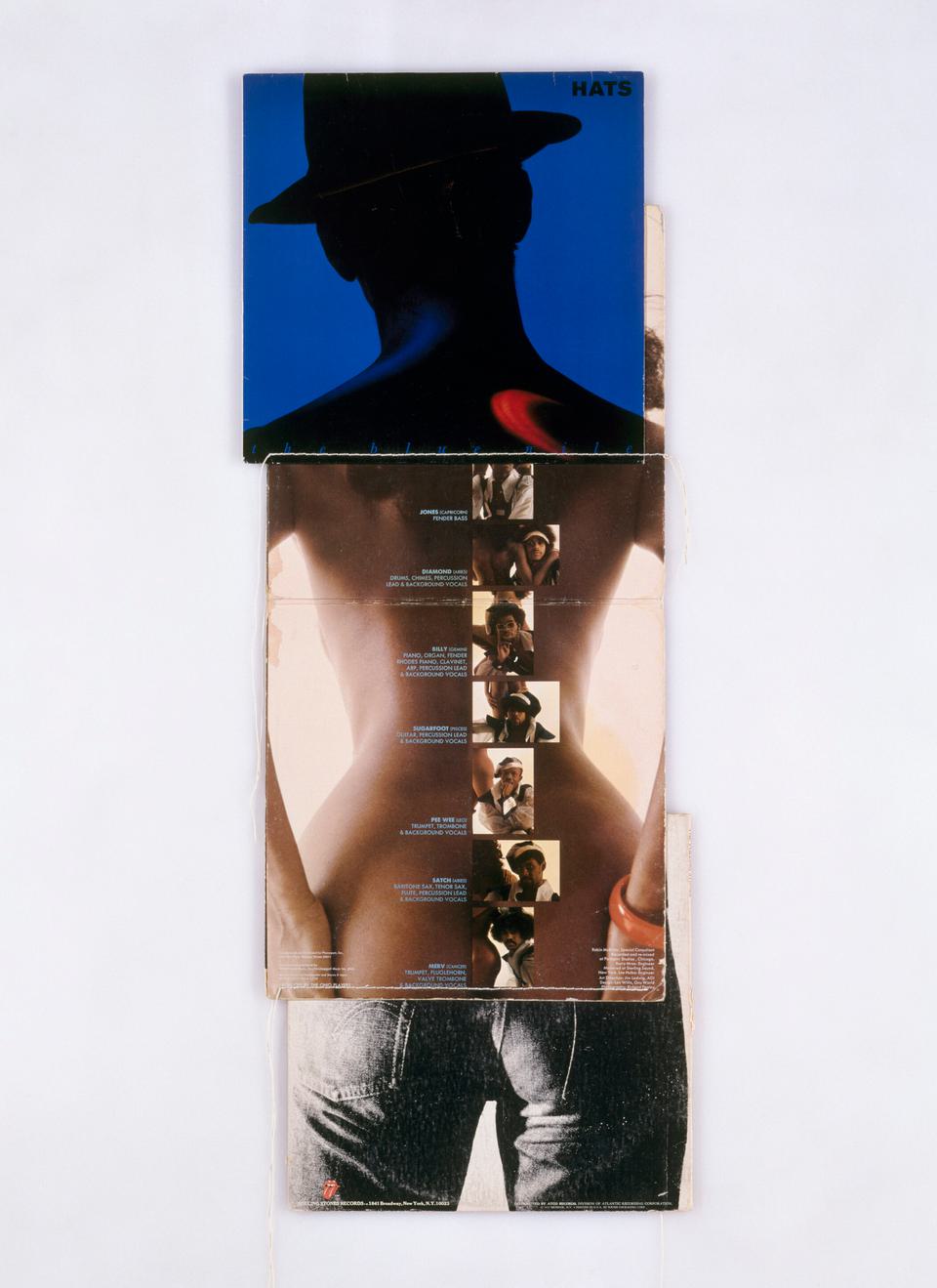 1991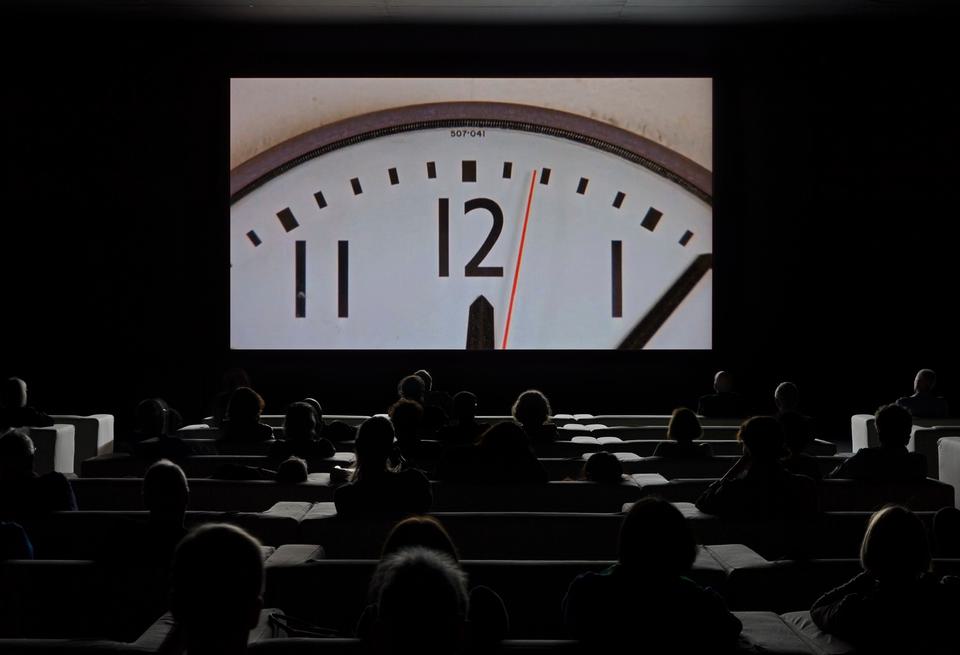 14 September 2018 - 20 January 2019
---

Contact us about available Christian Marclay works
Enquire
---
---
---
Beyond White Cube
Clara Kim and Fiontán Moran on Christian Marclay's 'The Clock'
Curators Clara Kim and Fiontán Moran discuss 'The Clock' (2010), whilst it was on view at Tate Modern from 2018–2019.

---
---
---