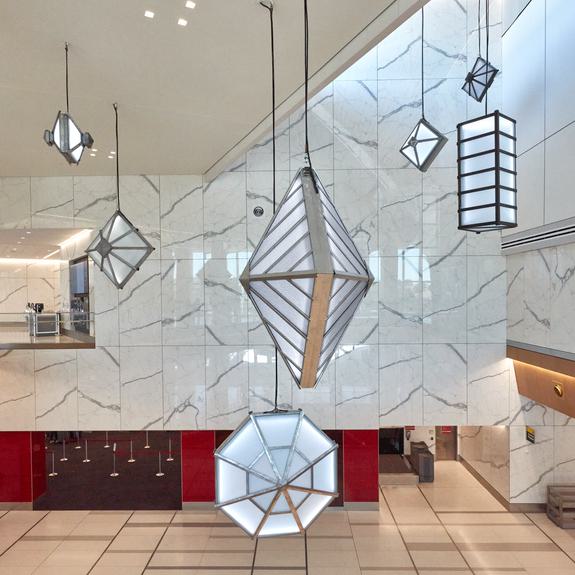 Virginia Overton
Lives and works in Brooklyn, New York
B. 1971
Virginia Overton's work, which includes installation, sculpture and photography, is the result of her direct intuitive response to a specific space. From a process of research and exploration, she creates works that re-activate the viewer's spatial and sensory experience with an elegant physicality.
Infused with an ethos of economy, Overton employs everyday, elemental materials to engage with a site, its geographical location and history. Wooden planks, beams, metal, mud, sheetrock and bricks – things commonly associated with construction work or farming – are cut, bent, stacked and hammered into shape, often pushing the material to its physical limit. The objects used can be salvaged and recycled from one project to the next, found in situ or in the environs of the exhibition space. Evincing the power and sensory quality of their own textural materials, her sculptures and installations, through their new functionality, expose the energy and associations encapsulated within their parts. 'I like for the work to act as a marker of its own history – letting accrued defects show in the pieces – that talks about the ways in which the materials have been used', she explains.

Foregrounding the physiological encounter, the drama of proportion, weight and balance are harnessed to highlight what Overton has described as the 'natural push and pull in materials'. In the work Untitled (juniperus virginiana) (2013), for example, cedar planks from the artist's family farm in Tennessee were used to neatly line the gallery wall. The installation visually, spatially and sensorially as this distinctive wood has a remarkable grain and colour as well as highly evocative smell. For a large-scale, outdoor sculpture commissioned by the Storm King Art Center in upstate New York, Overton made a 500-foot brass tube that stretched across the landscape. Delicately raised on struts above the grass, the work carried ambient sound and was designed to patinate over time as the copper responded to the change of seasons.

While Overton's work is in dialogue with minimalist sculpture and, in particular, with the work of Donald Judd and Richard Serra, its focus is on the transformation of architectural space. An exhibition at Kunsthalle Bern was conceived as a series of spatial echoes, with works that interrupted or recreated elements of the museum's architecture such as Untitled (Hauptstaal floor) (2013), a floor-based sculpture which mimicked the pattern of the gallery's glass ceiling, and a series of parquet wood panels hung on the wall extending the actual parquet of the gallery floor.

In other works, the artist deals with the visual iconography of America, incorporating pick-up trucks, decal trucker's motifs and commercial signage. In Chevy Deluxe (2012), a work made for The Power Station in Dallas, she covered the bed of a faded blue pick-up truck with a bright blue tarpaulin, which appeared like a floating monochrome when viewed from above. For a 2012 commission by the High Line in New York, Overton bricked-up the bed of a black pick-up truck and located it on a raised parking lot, viewable from the elevated park. The work reflected on the urban surroundings and on America's car culture in general, transforming a vacant parking lot into a pedestal for sculpture. Likewise, in Untitled (HILUX) (2016) she dismembers it by separating out the individual parts of a Toyota Hilux and then reassembling them into a vertiginous sculptural pile on the truck bed itself.

Virginia Overton was born in Nashville, Tennessee in 1971 and lives and works in Brooklyn, New York. Solo exhibitions include Frist Art Museum, Nashville (2022); Goldsmiths CCA, London (2022); White Cube Hong Kong (2020); Socrates Sculpture Park, New York (2018); Museum of Contemporary Art Tucson, Arizona (2017); Whitney Museum of American Art, New York (2016); The Aldrich Contemporary Art Museum, Ridgefield, Connecticut (2016); Museum of Contemporary Art, Miami (2014); Westfälischer Kunstverein, Münster, Germany (2013); Kunsthalle Bern, Switzerland (2013); The Power Station, Dallas, Texas (2013); and The Power House, Memphis, Tennessee (2007). Group exhibitions include 59th Venice Biennale (2022); The Ranch, Montauk, New York (2021); Hayward Gallery, London (2020); Front Triennial, Cleveland (2018); Museum of Contemporary Art, Detroit, Michigan (2017); and Institute of Contemporary Art, Philadelphia, Pennsylvania (2016).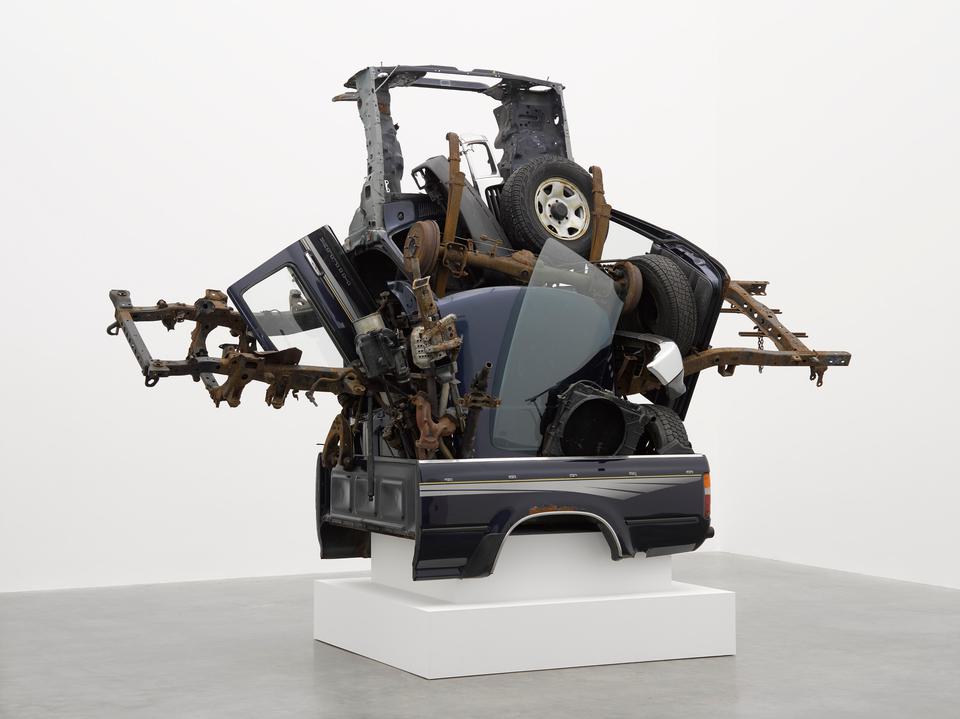 2016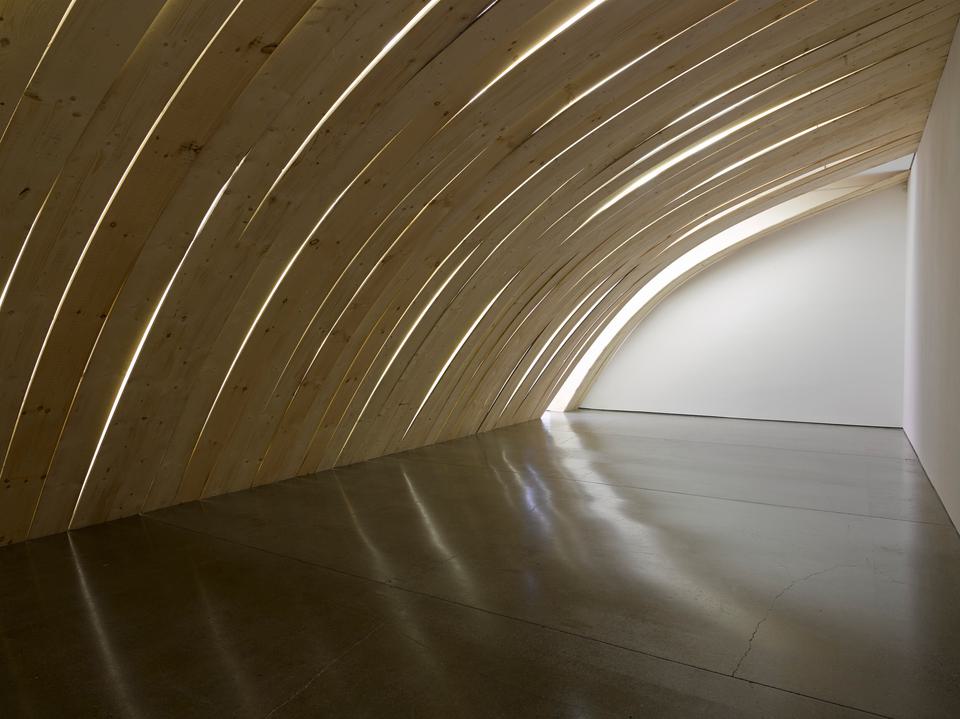 2015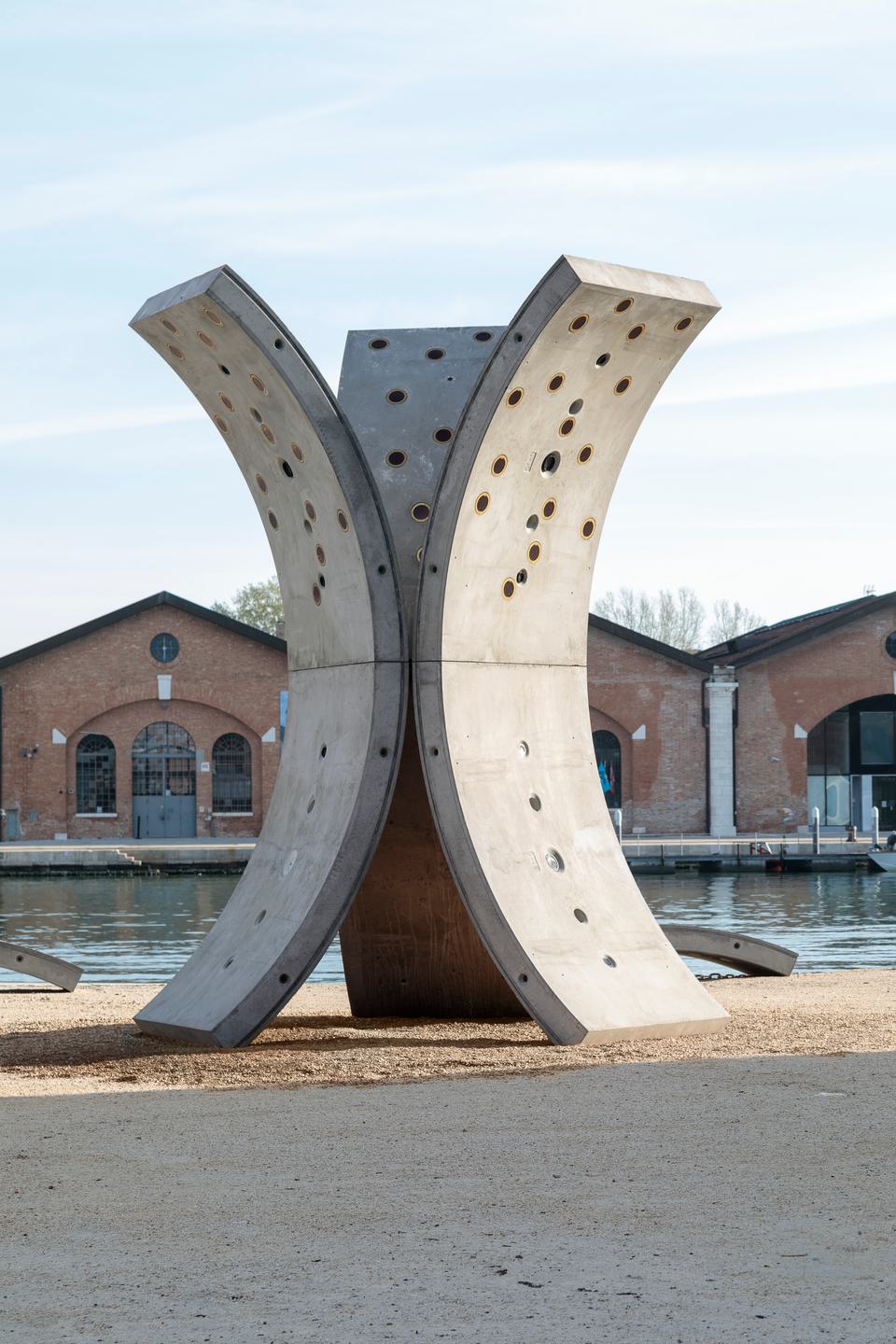 2022
---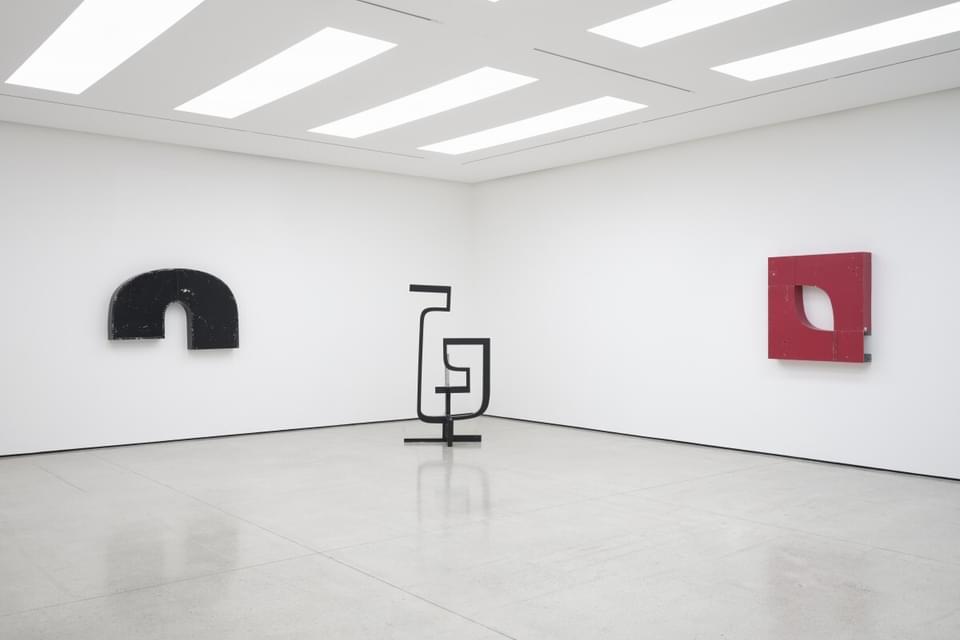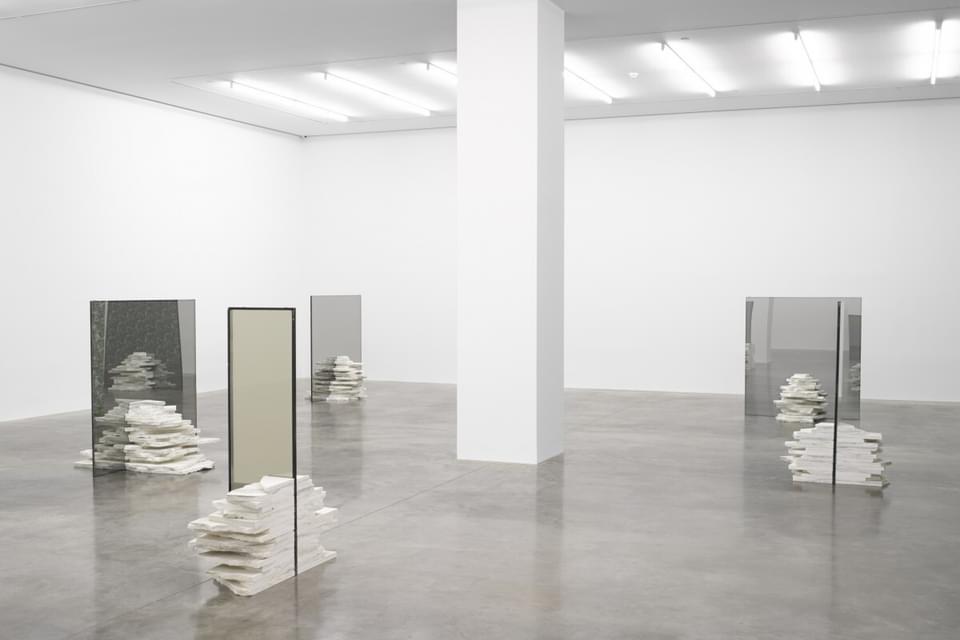 ---
---
---