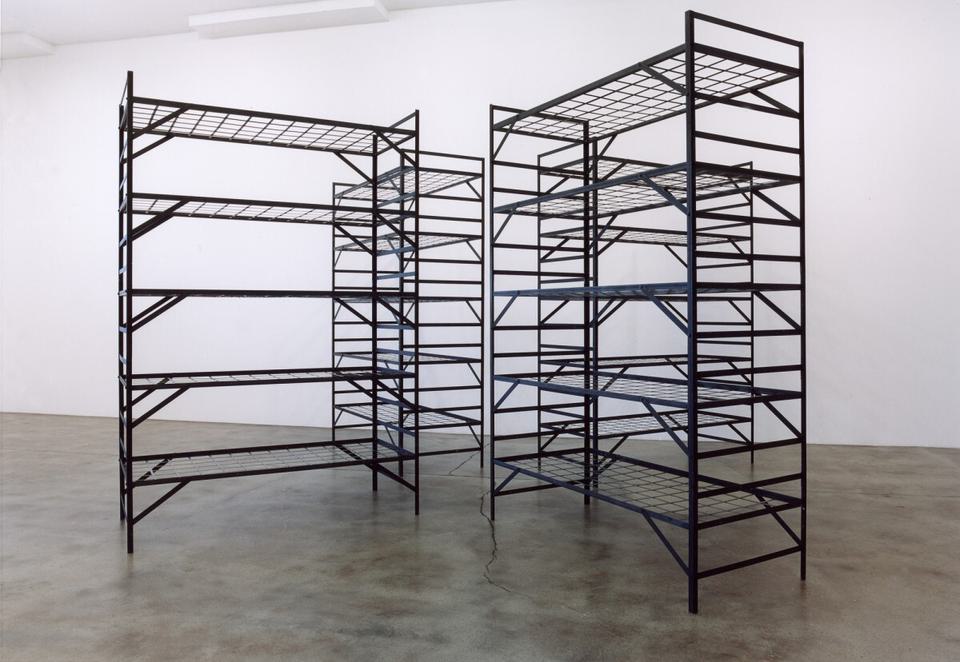 19 February - 15 October 2022
Mona Hatoum's work will be simultaneously exhibited at two locations in Stockholm: at Magasin III Museum for Contemporary Art in Frihamnen and at Accelerator on the campus of Stockholm University. Exploring the circular process by which Hatoum revisits particular themes, the exhibitions present works that resonate across both spaces.
At Magasin III, key installations from the late 1990s and 2000s are presented alongside a work from 2022. These include Quarters (1996), an arrangement of regimented bunkbed frames arranged in strict formation; Nature morte aux grenades (2006–07), a translation of a still life by Henri Matisse into a gurney-like table of brightly coloured grenades; and Electrified (variable IV) (2022), an assortment of household objects illuminated by an electric circuit.