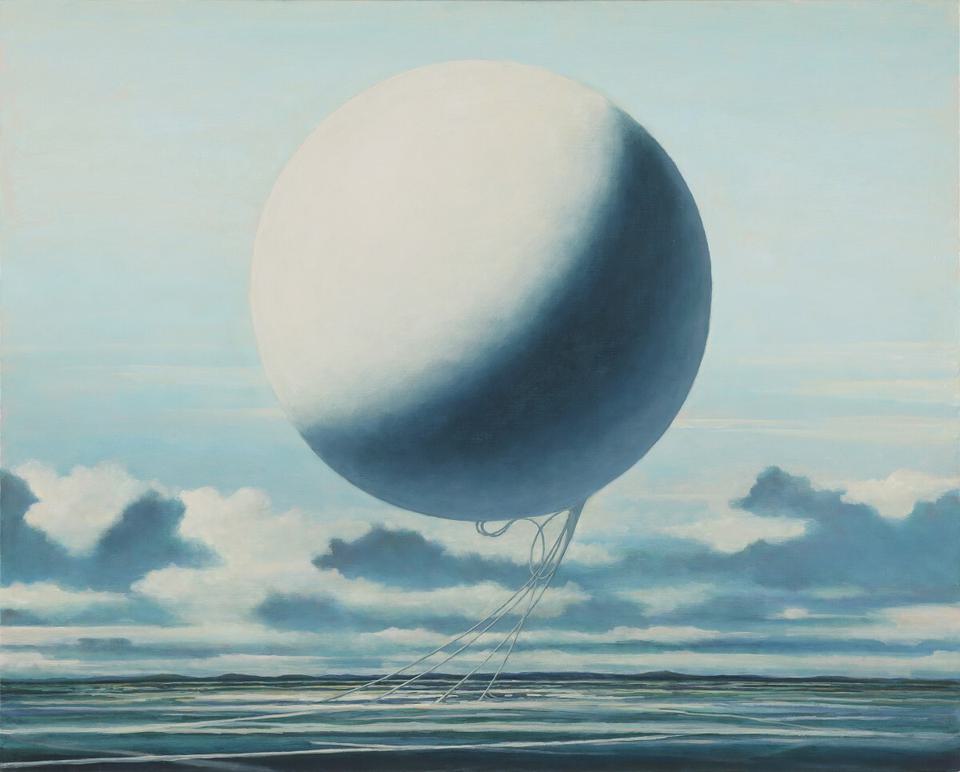 21 May - 4 September 2022
A selection of Minoru Nomata's works, dating from the mid-1990s to the present, are the subject of a solo exhibition at De La Warr Pavillion, Bexhill-on-Sea. Titled 'Windscape', the exhibition platforms Nomata's visionary depictions of architecture and topography, from his surreal wind turbine and watchtower paintings of the 1990s, in which earthen forms are suffused in eerie light, to his more recent portrayals of high-rise structures amid flat expanses.
Recalling the aspirational, fantasy structures of 19th-century world fairs or the glossy artifices of science fiction, Nomata's works speak to present-day anxieties around energy consumption, light pollution and waste, reflecting the artist's ongoing interest in the double-edged nature of urban living.