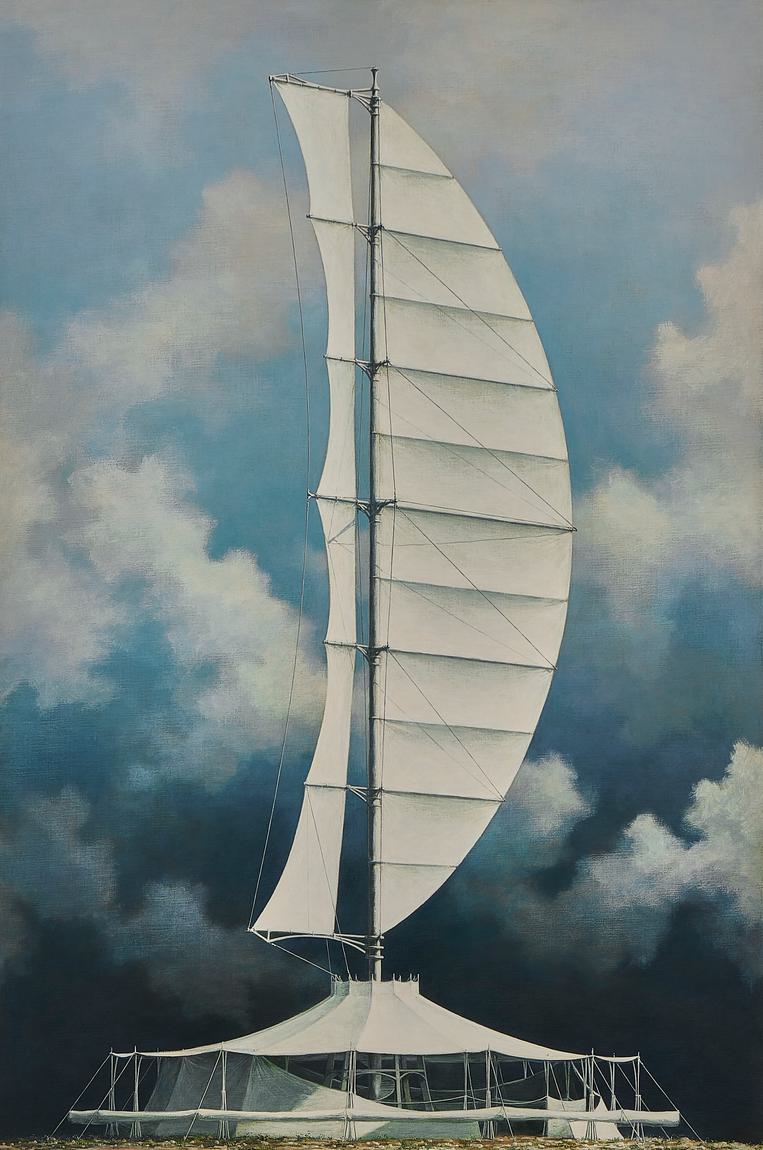 Minoru Nomata
Lives and works in Tokyo


B. 1955
Over the past four decades, Minoru Nomata has developed a lexicon of imaginary architectonic and topographical forms to create paintings that transcend specifics of time and place. Characterised by a lack of human presence, Nomata's visionary paintings combine the familiar with the mysterious and the heroic with the haunting. As the artist states: 'Painting is an escapist world, but I would like it to be a place to become energised.'
Having studied design at Tokyo University of Arts, Nomata worked in advertising before devoting himself to painting full-time in 1984. His first exhibition was in 1986 at the Sagacho Exhibit Space, the influential alternative arts space set up in Japan, in the region of Koto-ku in Tokyo. During these early years of his career Nomata drew on the idioms of Greek and Roman architecture and the notion of the 'classical ruin' as well as Medieval and Renaissance paintings, interests which informed the 'Still', 'Arcadia' and 'Decors' series. In the 'Decors' paintings produced in 1987, for example, singular architectural structures set within a distinctly shallow space against a backdrop of sky and clouds create a stage-like scene, a hybrid 'non-place' where narratives are implied but remain unseen.

Although Nomata has stated that the ambient atmosphere of his painting and drawing can be linked to his interest in music – in particular that of Brian Eno or Erik Satie – painterly references are equally important. The use of abrupt changes in scale, neo-classical motifs and a predominantly neutral palette in his early work, for example, recalls the paintings of both Magritte or de Chirico, while Nomata's distinctive flat, graphic style and compositional arrangements can be linked to a formative encounter with the works of Henri Rousseau. Nomata also cites as a constant point of reference the less well-known American artist Charles Sheeler, an early 20th-century 'precisionist' painter whose subject matter drew on industrial and urban motifs at a time of burgeoning mechanical advancement. Nomata relates Sheeler's machine-age aesthetic to his own experience of growing up in an industrial area of Shinagawa in central Tokyo, near to the Meguro River. The transient nature of the urban surroundings of his childhood home, with its cycles of demolition and rebuilding, being fundamental to his aesthetic vision.

Nomata's paintings often begin with a selection of images culled from magazines and newspapers, which over a period of months or even years, are then transformed into his own unique visual vocabulary. While conjured from the imagination, the world that Nomata creates remains deeply rooted in a familiar language, one of shared experience and collective memory. In particular it is the forms of construction – of structural beams, tarpaulins, netting and scaffolding – that have become the hallmarks of his paintings, forming a thematic and visual link throughout the work, and a dialogue between construction and ruin, the manmade and the natural.

During the 1990s Nomata began to introduce wind turbines and greenhouses into his imagery, often overgrown with plants or covered with armatures. The dark 'Bourou' or watchtower paintings, produced in the 1990s following a family illness, feature topographical earthen forms: pyramids, mountains or tall conical towers, suffused with an eerily glowing light. While the 'Windscape/Perspective' series from the late 1990s and early 2000s, focus specifically on atmosphere and a sense of movement, with their tall, archaic-looking constructions that are characterised by exposed structural elements and sails, ropes or blades to offer a feeling of weightlessness.

Informed by notions of the picturesque and the sublime, the structures of Nomata's most recent paintings seem ever-more fragile, with increasingly reduced material volume, greater height and soaring, verdant canopies. Often wrapped and protected by tendril-like scaffolding, they point to human vulnerability, while the frequent use of windmills, billowing sails or even solar discs in his works serve to highlight the growing crisis of climate change.

The later 'Light Structures' and 'Skyglow' paintings from the 2000s similarly reflect upon socio-ecologic concerns and, in particular, the overabundance of electric light in the urban environment. In these works, radiantly illuminated, high-rises tower over flat, expansive cityscapes. Enveloped in darkness, each tinged with a single toxic colour, they recall the optimistic structures of world fairs as well as the visual language of science fiction. Inspired by the luminescent night-time paintings of late 19th- and early 20th-century Swedish artist Eugene Jansson as well as the classical theme of the Tower of Babel, Nomata exposes the ambivalence of urban living, and the noxious yet exhilarating draw of a modern 'city of light'.

Minoru Nomata (born 1955, Tokyo) lives and works in Tokyo. He studied design at the Tokyo University of the Arts, graduating in 1979 before taking up a position in an advertising agency in Tokyo. After five years Nomata left in order to focus on his painting practice, and in 1986 held his debut exhibition 'STILL – Quiet Garden' at the Sagacho Exhibit Space, an alternative gallery in Tokyo run by Kazuko Koike. Further solo exhibitions include Meguro Museum of Art, Tokyo (1993); Tokyo Opera City Art Gallery (2004); The Museum of Modern Art, Gunma, Japan (2010) and most recently at De La Warr Pavilion, Bexhill-on-Sea (2022). Until recently, Nomata was a Professor at the Joshibi University of Art and Design in Tokyo.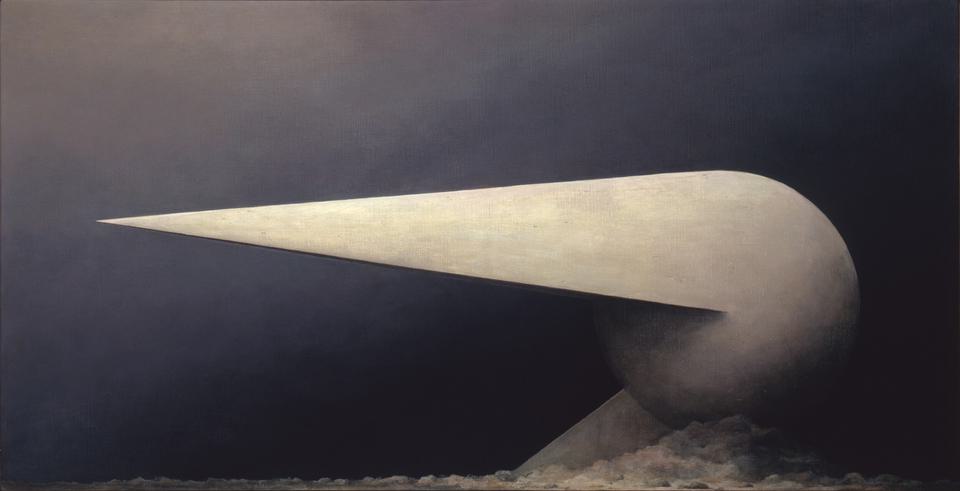 1997
---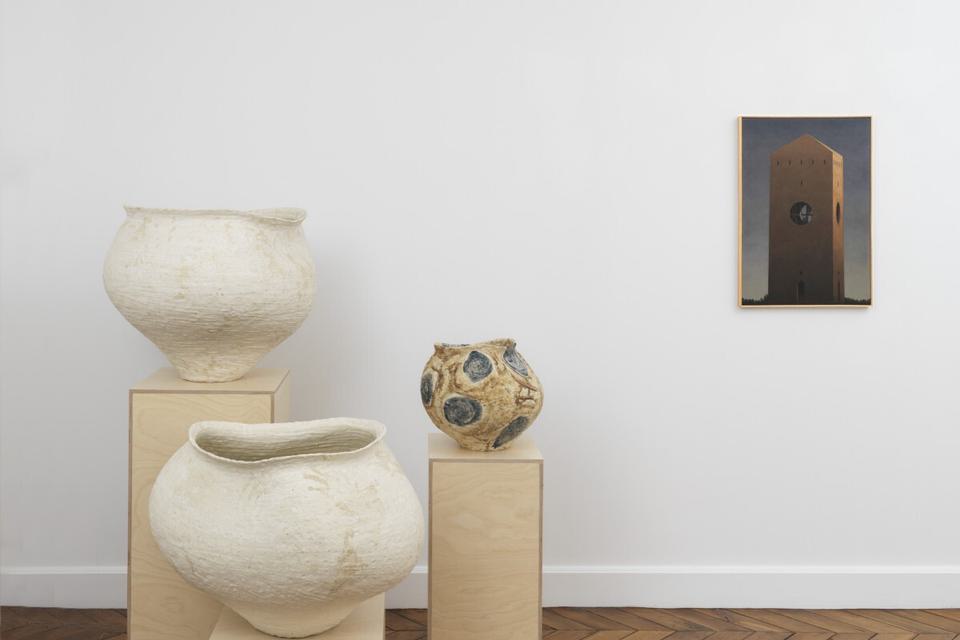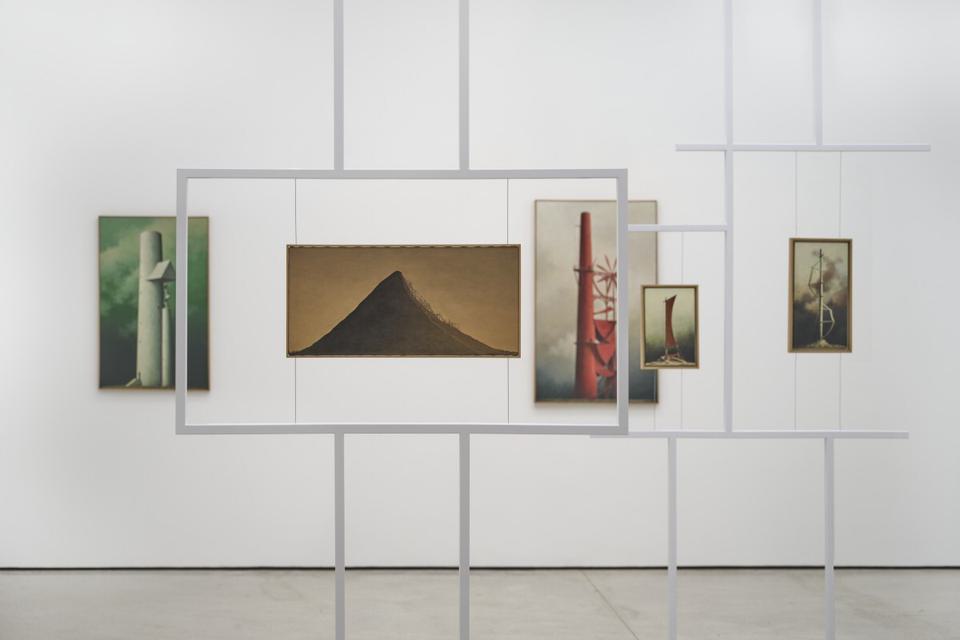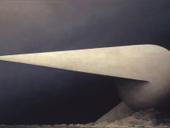 25 May – 2 July 2020
Online
---
In the Gallery
Irene Bradbury on Minoru Nomata's 'UNBUILT'
Minoru Nomata's exhibition 'UNBUILT' at White Cube Hong Kong in 2021 is explored by Irene Bradbury, Director and Artist Liaison at White Cube.
---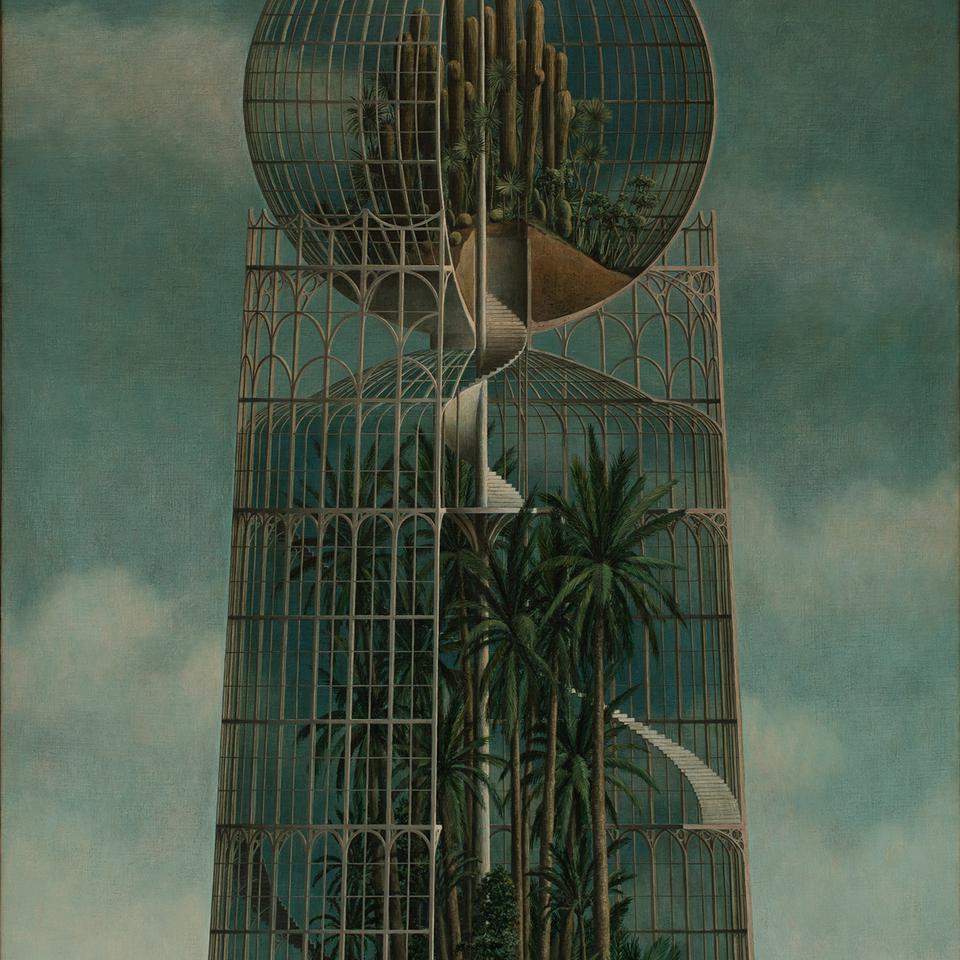 6 July - 24 September 2023 | Japan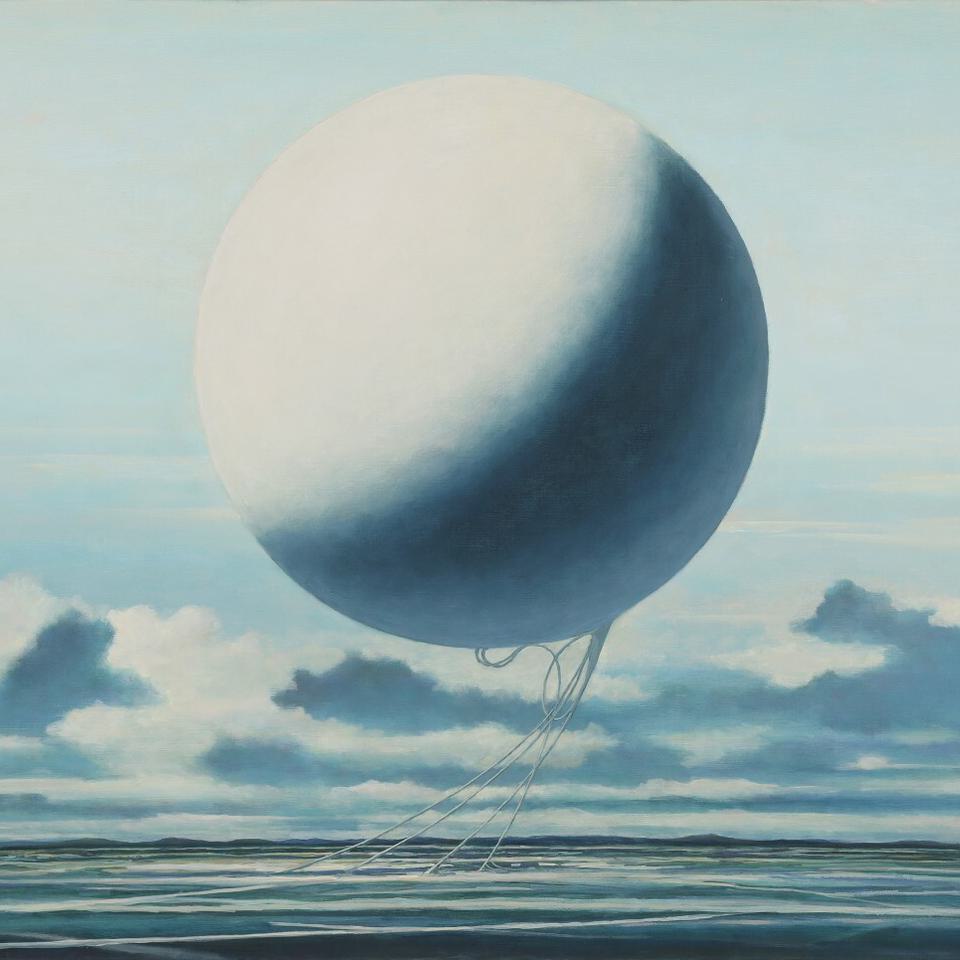 21 May - 4 September 2022
---