Auction
Michael Armitage in Art of Wishes Gala 2023
Posted: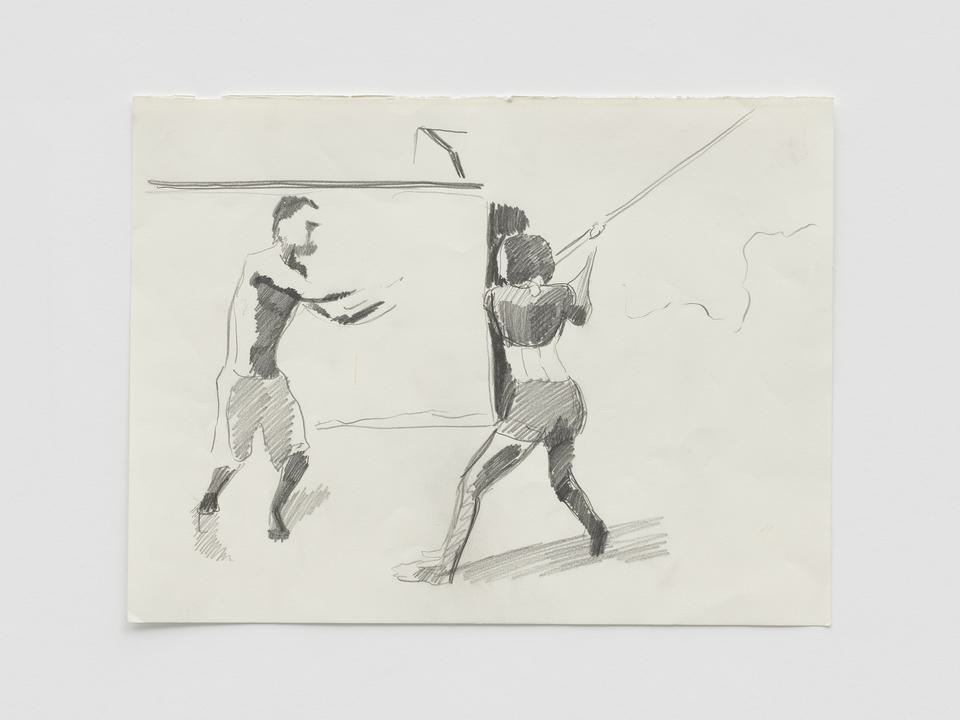 9 October 2023
Raffles Hotel, London
This year's Art of Wishes Gala, presented in partnership with Christie's, will take place on the Monday before Frieze 2023 (11–15 October). All works included in the live auction and silent auction will be available to view at Christie's London from 4–7 October, with online bidding beginning on Artsy from 26 September.

Michael Armitage has donated Study for Clarinet (2015) to the gala's silent auction. The work on paper relates to the artist's subsequent 2015 painting, Clarinet. Both the study and painting by Armitage delve into the relationship between a man and his wife in Kenya, inspired by a story in a Kenyan local newspaper, detailing incidents of domestic abuse. Informed by further research, Armitage explores the cultural constructs and conditions in the Kenyan Kikuyu tribe and the local legends that surround it in Study for Clarinet.

All funds raised at the gala will go directly to Make-A-Wish UK, a charity helping children living with critical illnesses. Find out more here.