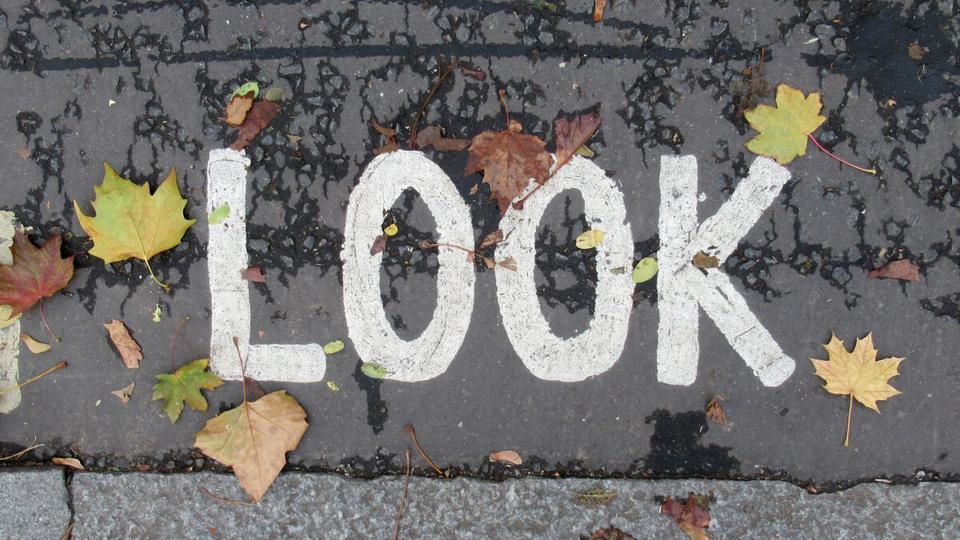 23 January - 25 February 2020
Christian Marclay's video work Look (2016-2019) is on display at the Pavement Gallery in Manchester.
Using stop-motion animation, it combines strategies of street photography, conceptual art and serial production to create a kinetic portrait of the urban environment. Constructed in the same manner as earlier videos by Christian that featured found urban detritus like cigarette butts or bottle caps, it presents thousands of photographs of the 'Look' sign, painted at crossings and intersections on London streets.