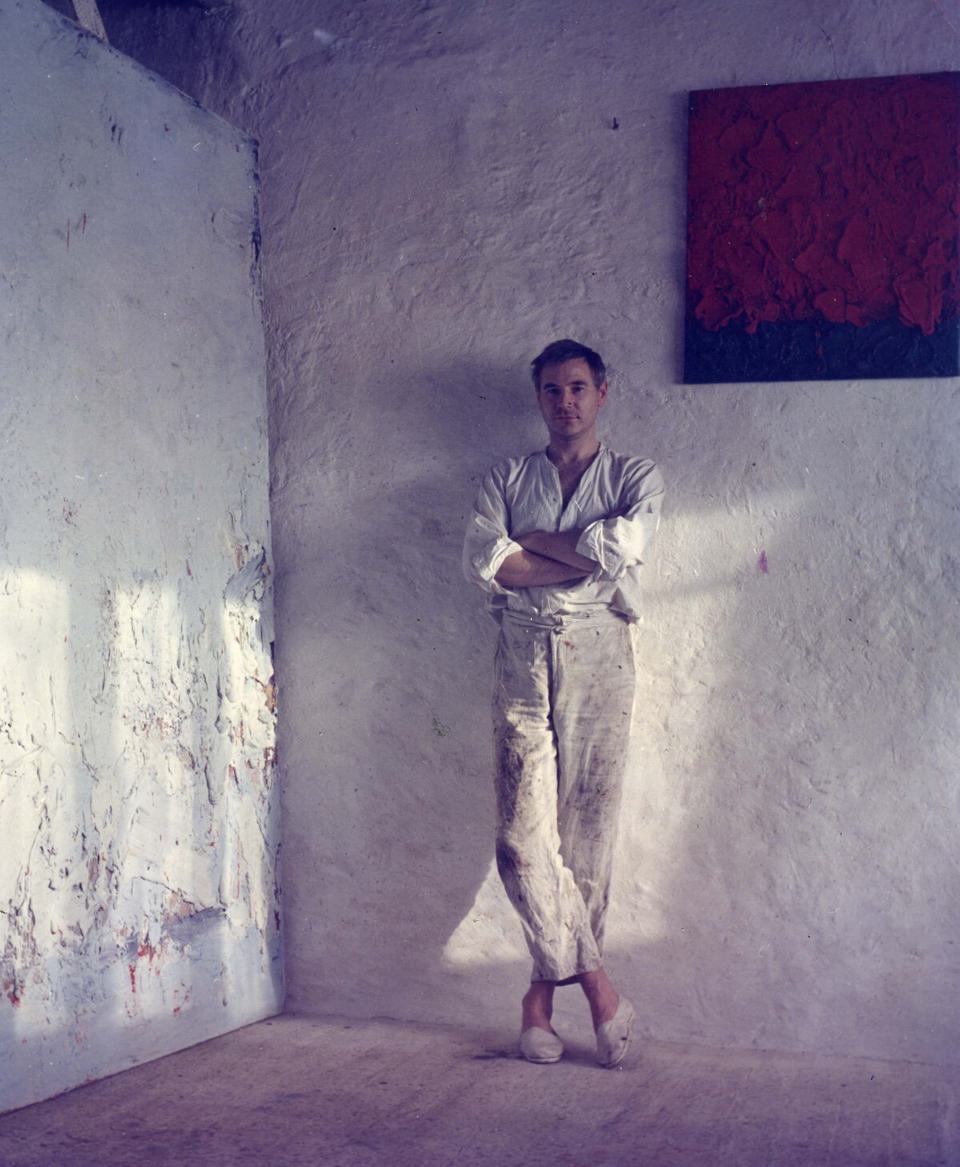 18 February - 7 August 2022
Works from the start of Bram Bogart's career will go on display alongside his signature abstract paintings at the Museum Prisenhof Delft, Netherlands.
Presented chronologically, the exhibition narrates the developments of the artist's practice, from the fringes of CoBrA and the emergence of Art Informel to experiments with Cubism, still life, self-portraits and eventually abstract painting. His birthplace, Delft, has been a recurring theme in his practice and this exhibition showcases Bogart's various homages to it, including Prisenhof (1963), which takes its title from the museum, originally a monastery and subsequent urban palace; paintings from 'Les Bleus de Delft', a 1984 exhibition at the Prisenhof which made reference to Delft pottery; and Vermeer (2003), a more recent work and a nod to the Dutch master's connection to the city.
Bogart's 1939 painting Flowers, from the family collection, will be displayed publicly for the first time, with archival films and photography from the van den Boogart archive imparting biographical insight to the artist and his career.