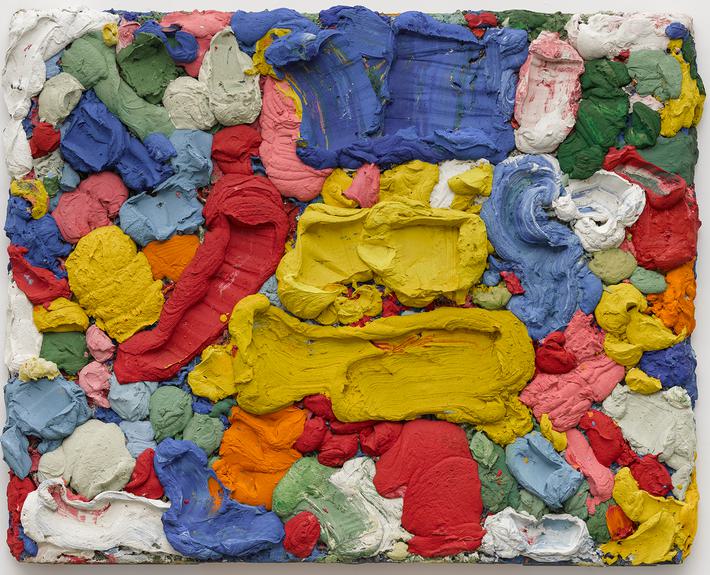 Bram Bogart
Born in Netherlands
(1921–2012)
In the expressive paintings of Dutch-born, Belgian artist Bram Bogart (1921–2012), paint is treated foremostly as physical matter, the medium's material affordances extended to bring it to the limits of its sculptural properties. Primarily an abstract artist, Bogart explored how the 'script' of a painting, or the 'non-repetitive element of rhythmical brush strokes', could ignite abstraction with meaning. During his long career, Bogart immersed himself in the formal concerns of painting, working through numerous stylistic shifts including an early period of figuration; followed by cubist geometric abstraction; gestural abstraction; and finally, the sensual paintings heavily ladened with paint, for which he is acclaimed. Through a process of building-up, and making manifest the fusion of artistic gesture with painterly substance, Bogart's interrogations yielded emphatically sculptural works freighted with a physical presence.
Born Abraham van den Boogaart in Delft in 1921, Bogart first trained as a house painter, before working as a commercial sign painter for the cinema in Rotterdam. He studied art via a correspondence course and then briefly at the Fine Arts Academy in The Hague, principally as a way to avoid being conscripted into the German army. After the Second World War, in 1946 Bogart moved to France, working in Paris and the village of Le Cannet on the Côte d'Azur. Over the next 10 years, his work would evolve from depictions of landscapes and unassuming still lives to simplified images of houses and trees, which emphasised the horizontal and vertical axes of the composition. It was in his cellar studio in Le Cannet that Bogart began to experiment with mixing water-soluble and oil-based paints, to achieve saturated hues with a powdery, matte quality – a finish inspired, in part, by the lime mortar facades of the surrounding architecture. By the 1950s, the figurative aspect of his work functioned only as part of a pictorial schematic – a hangover, perhaps, from his interest in cubism – with faintly suggestive abstract symbols resolved within certain sections of the canvas. Bogart remained in Paris during the 1950s, renting a shared studio space in an old leather works on rue Santeuil, during which time his work grew in scale and intensity. In paintings such as Cristal Baroque (1959), a highly gestural script coagulates in a thickly applied surface, the registration of physical activity in service of an elaborated sensitivity.

By 1959, Bogart had moved to Belgium; while frequenting Rome where he met Willem de Kooning and Lucio Fontana, he resided first in Brussels, and then in Ohain and Kortenbos. In Brussels he started to paint on the floor, increasing the density of his paint to achieve a specific kind of tactility that would come to define his later production. Limiting his palette to draw focus to the images embedded within large slabs or swipes of paint, Bogart pursued the balance between elegance and economy that defines his practice. In works such as Linaabelina (1960), the interplay of light, shadow, texture and depth is brought to the fore by his use of a single, choice colour and the plastic manipulation of paint. Sometimes scraped towards the edges or centre line of the canvas, the paint forms a thick impasto border that frames or divides smooth expanses of colour.

During the 1970s, at a time when conceptual art dominated, Bogart continued to paint, edging the paint over the sides of the canvas such that its face carried a uniform and uninterrupted pictorial field. Striving for a harmony between structure and negative space, order and the informe, he employed an ever-greater mass of paint matter to advance his practice. The paintings resulting from this key period, which included works for Bogart's representation of Belgium at the 1970 Venice Biennale, are heavily slathered in impasto so as to obscure and soften the edges of their quadrangle supports. 'I was starting to see how important the borders of a painting were,' the artist said, '[...] extending the material over the borders of the painting [to give] a certain looseness or broad outline.'

In his later works from the 1980s onwards, the material aspects of the work became even more pronounced, such that the artwork can be said to resolutely occupy an interstice between painting and sculpture. As with Yellow jubel (1985) and other works from the 'dabs' series, large globules of hardened paint are closely packed together, creating a jostling field animated by bright modulations of colour.

Bram Bogart was born in Delft, Netherlands, in 1921 and died in Kortenbos, Belgium, in 2012. Throughout his career he exhibited extensively in Europe, including solo exhibitions at Cobra Museum of Modern Art, Amstelveen (2012); Kunsthalle, Recklinghausen (2005); PMMK, Museum of Modern Art, Ostend (1995); Palais des Beaux-Arts, Brussels (1964); and Museum Boijmans Van Beuningen, Rotterdam (1959). In 1970 he represented Belgium at the 35th Venice Biennale. Bogart's work features in many museum and public collections including Tate, London; Moderna Museet, Stockholm; Museum Boijmans Van Beuningen, Rotterdam; Mudam, Luxembourg; Museum of Contemporary Art Australia, Sydney; Museum Voorlinden, Wassenaar, Netherlands; National Gallery of Victoria, Australia; S.M.A.K, Ghent; and Yuan Art Museum, Beijing.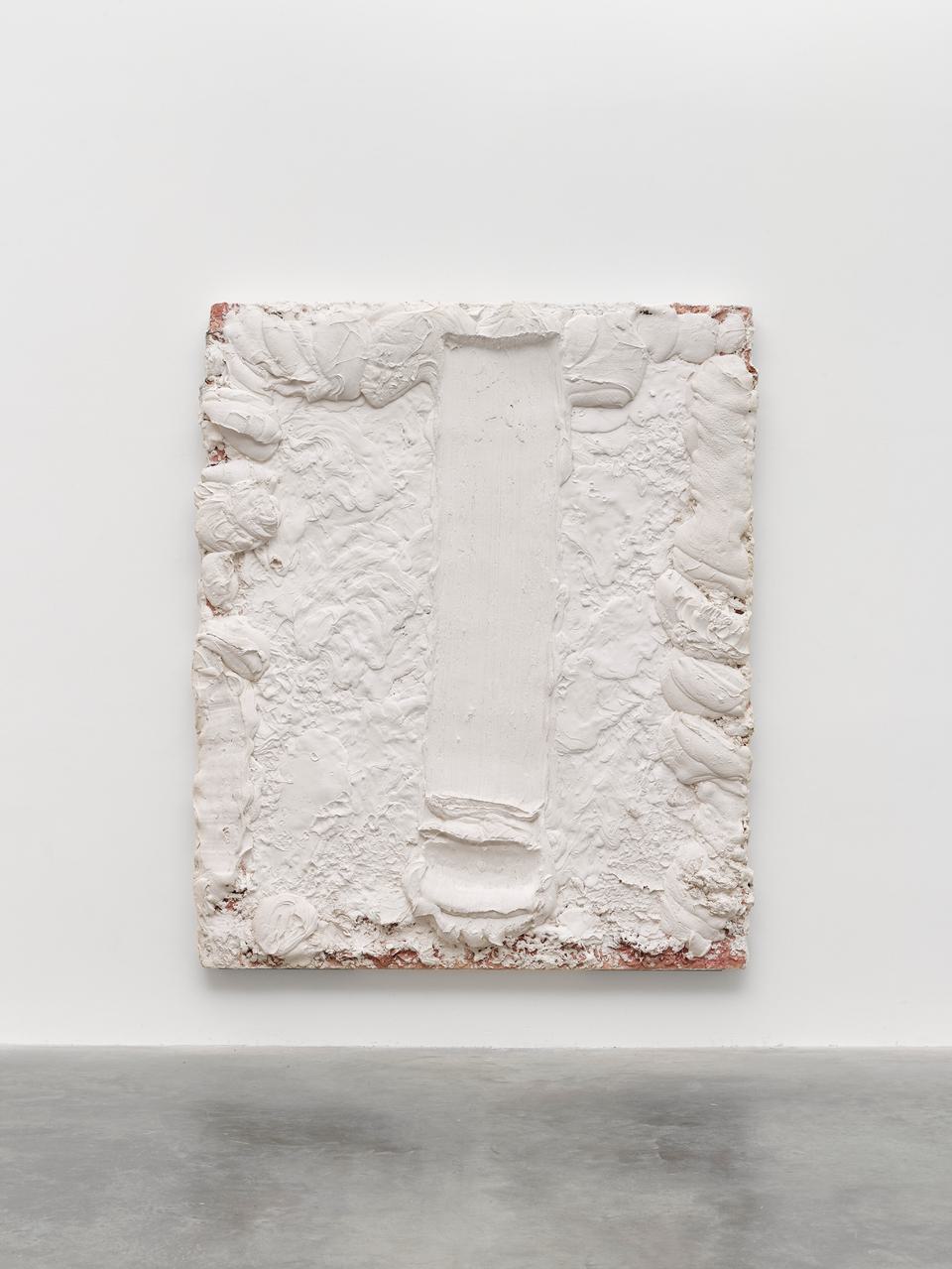 1977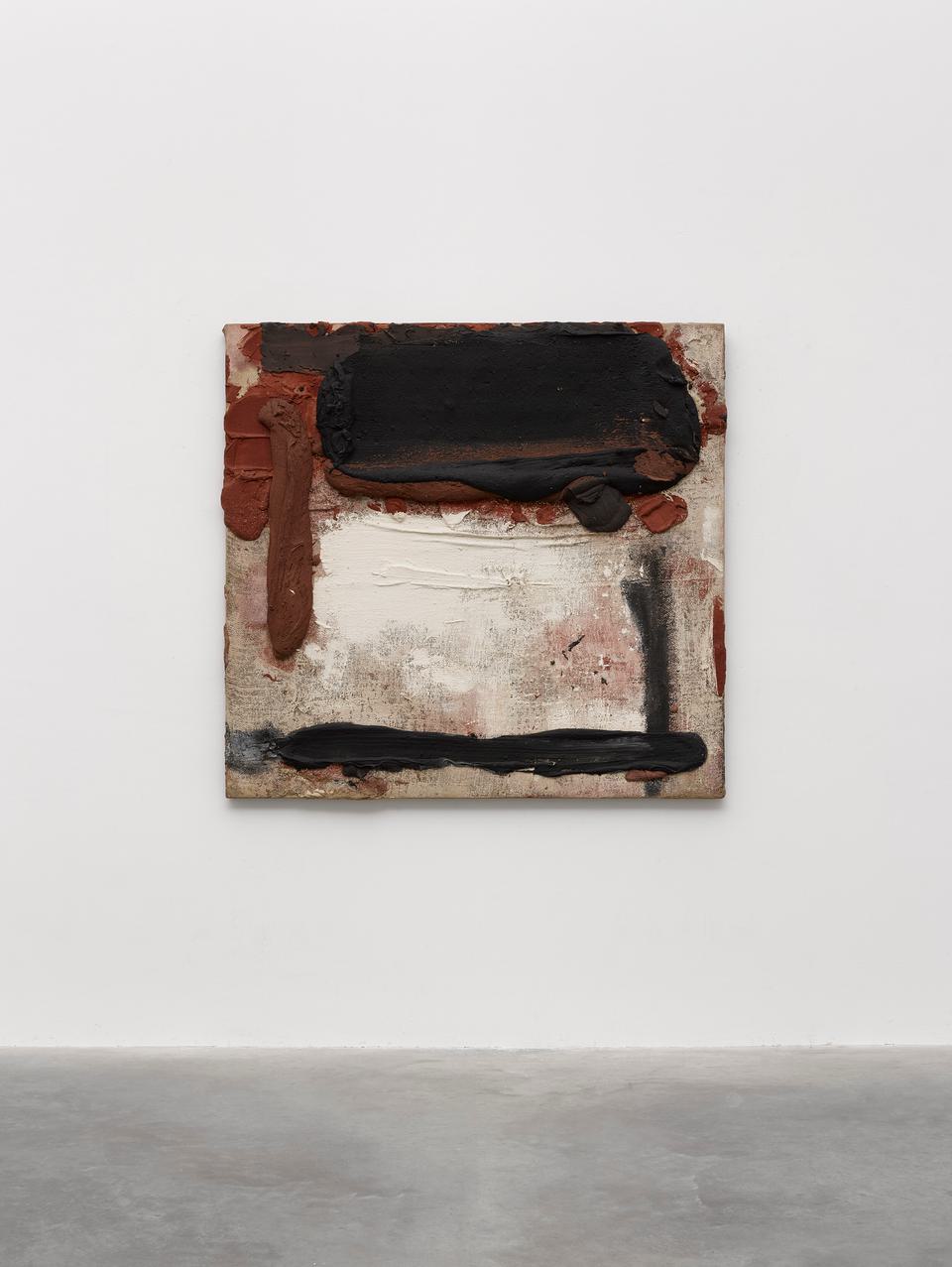 1963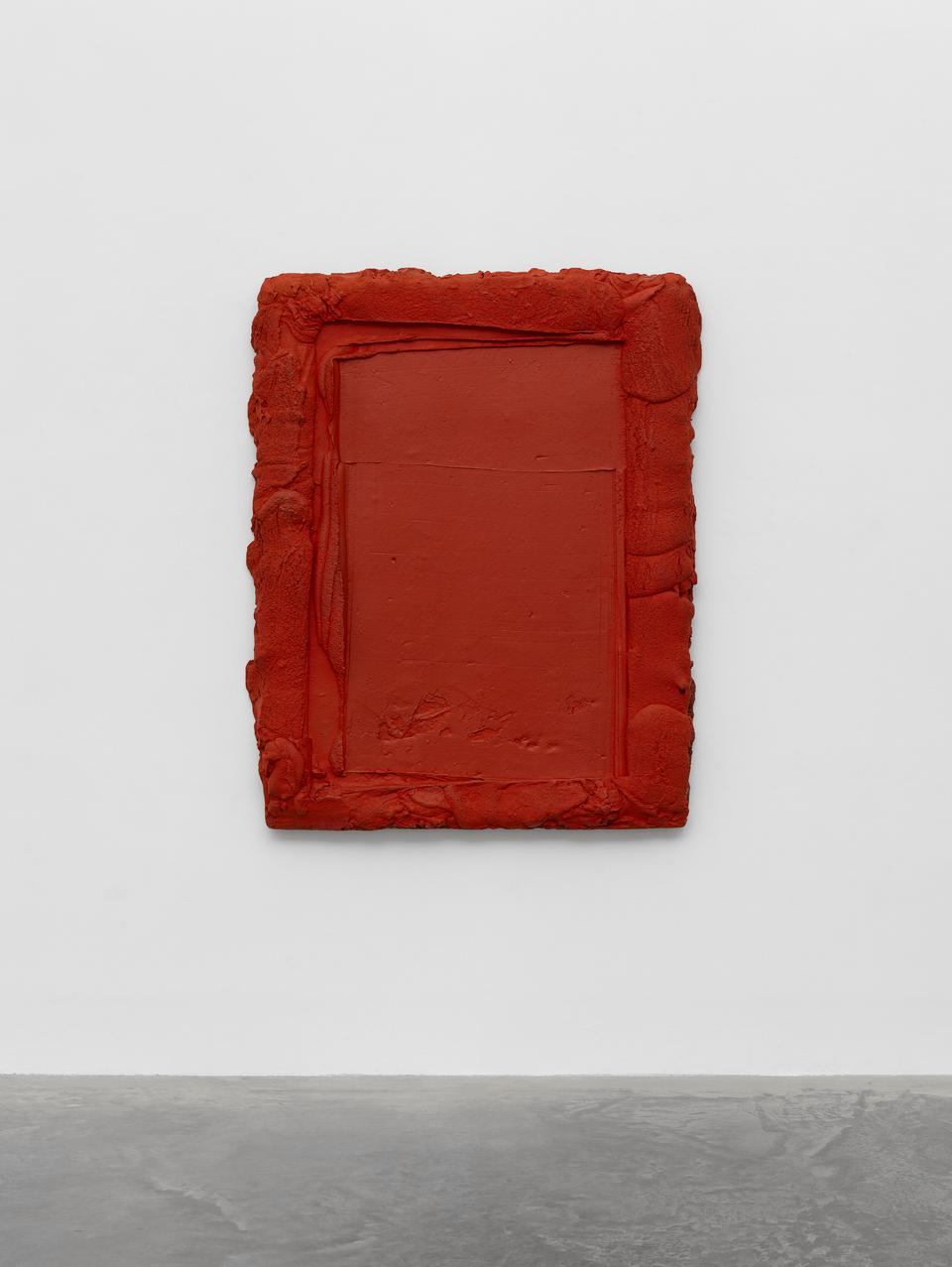 1977
---
In Focus
Bram Bogart's life and career
Bram Bogart gives a short overview of his father Bram Bogart's work and career. Featuring archival photographs and film footage, the film reveals how Bogart's techniques and approach changed and developed over time resulting in his uniquely sculptural style of painting.

In Focus
Bram Bogart's life and career
Bram Bogart gives a short overview of his father Bram Bogart's work and career.
In the Gallery
Bram Bogart on 'Cristal Baroque' and 'Ardoise'
Bram Bogart discusses his father Bram Bogart's paintings, 'Cristal Baroque', 1959 and 'Ardoise', 1981.
---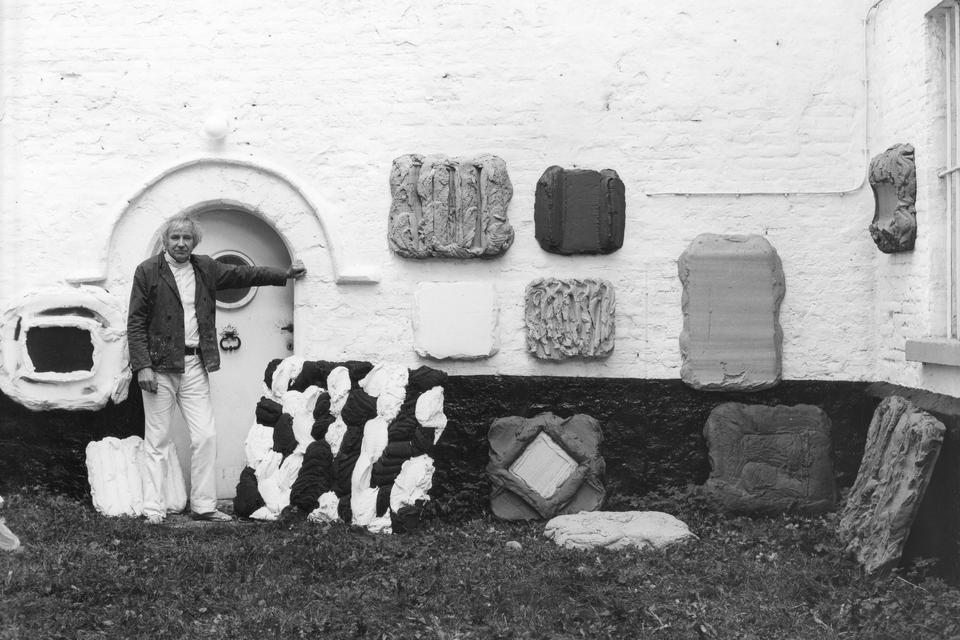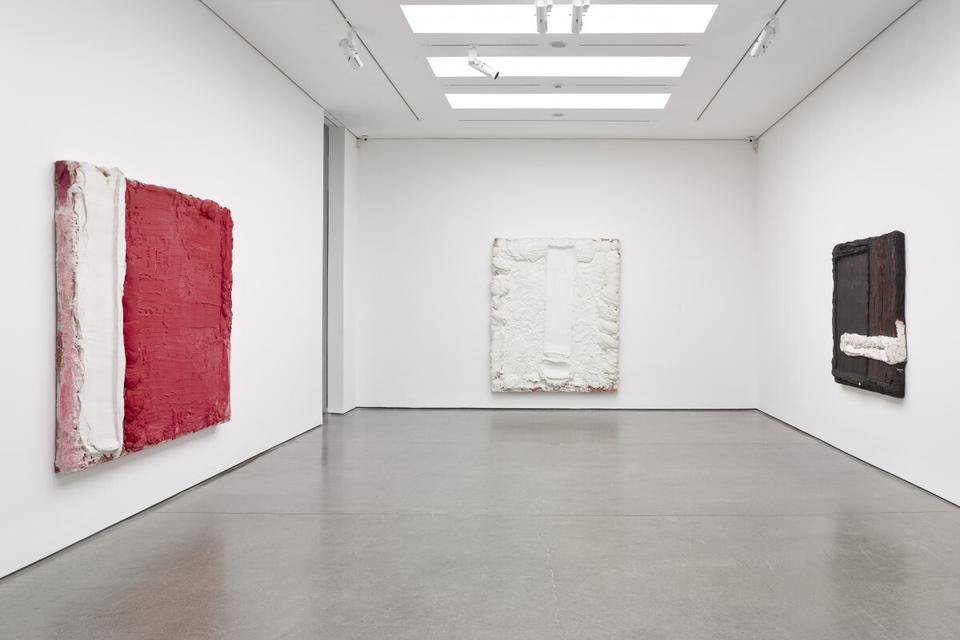 ---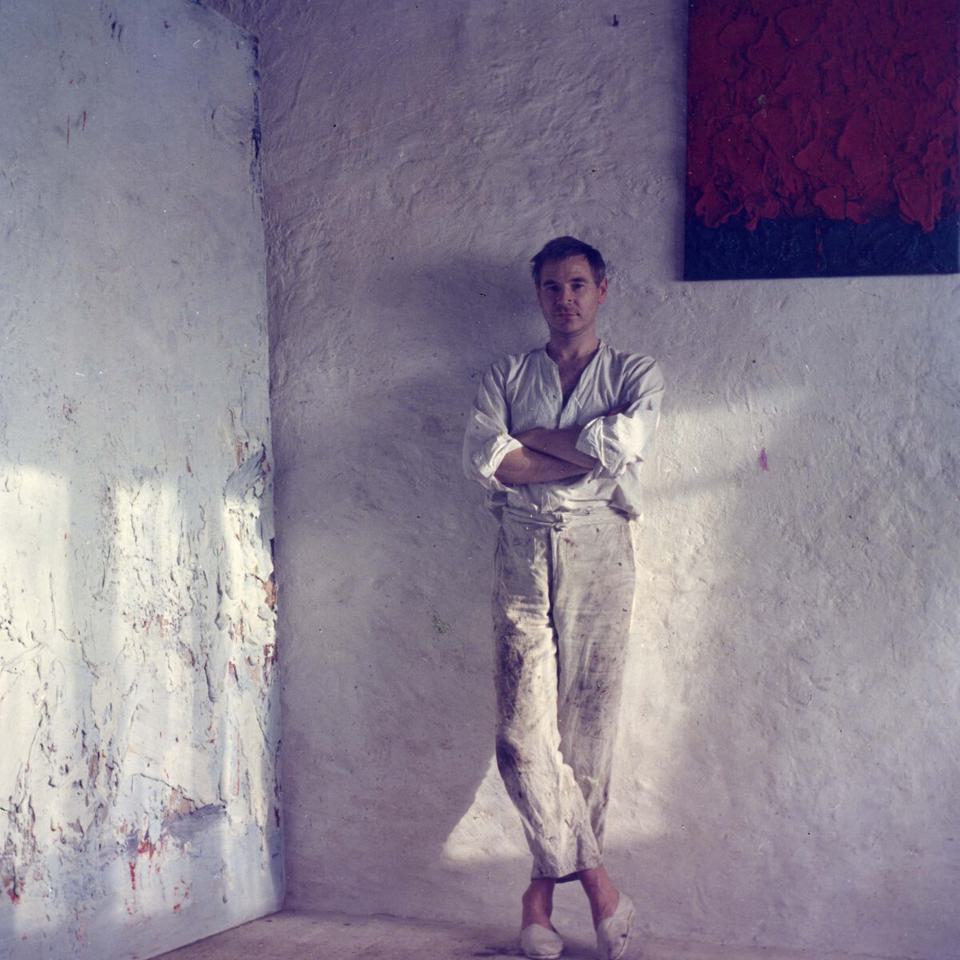 18 February - 7 August 2022
---
---