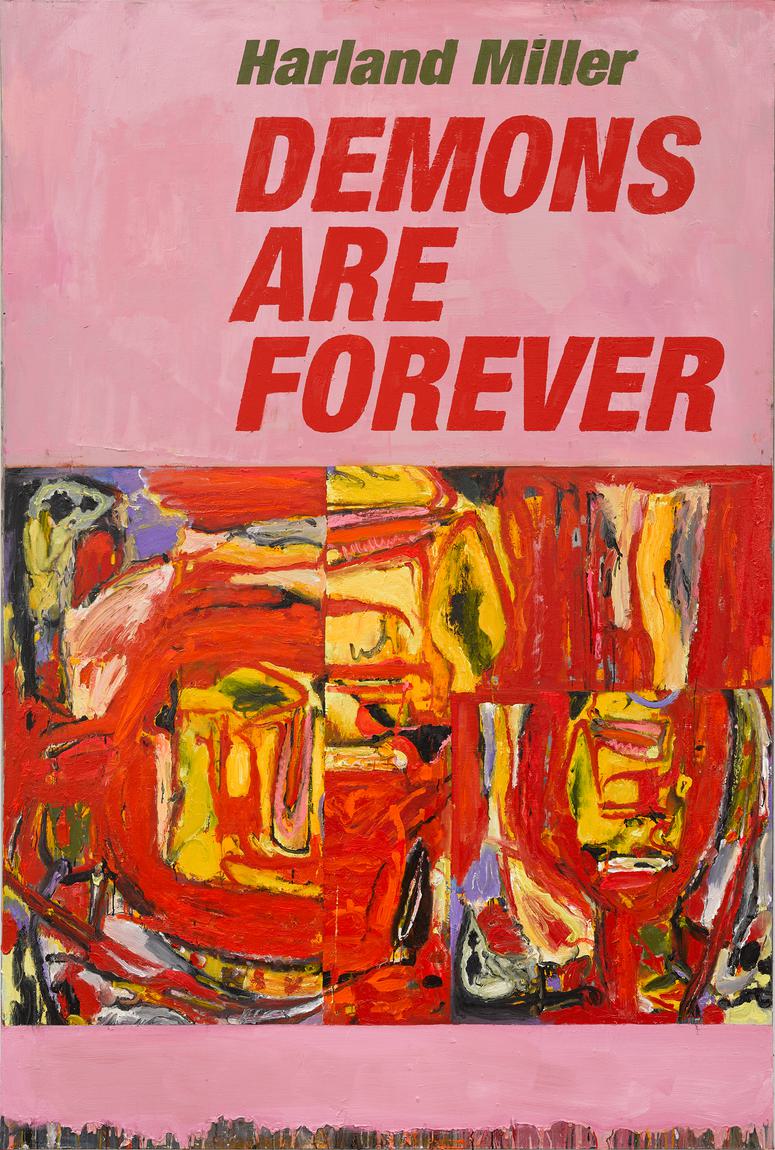 Harland Miller
Lives and works in London


B. 1964
Harland Miller is an artist and writer whose peripatetic career has included time spent in both Europe and America. After living and exhibiting in New York, Berlin and New Orleans during the '80s and '90s, Miller achieved critical acclaim with his debut novel, Slow Down Arthur, Stick to Thirty (2000), the story of a kid who travels around northern England with a David Bowie impersonator.
As a writer, Miller's novels and short stories often take his autobiography as the point of departure. A love of books themselves, not only as the carriers of stories but as objects in their own right, equally pervades his artistic practice. In his paintings and works on paper Miller regularly sets up the potential for narratives, characterised by their humanity and tragi-comedy, using titles, phrases or single words to echo or allow for multiple readings.

In 2001 Miller began a series of paintings based on the dust jackets of Penguin books. By appropriating the iconic Penguin logo, Miller found a way to marry painting with his writer's love of words. Influenced by Pop art and abstraction from mid-century America, his works draw attention to the inherent possibilities of language within the visual field, employing humour, irony and emotion to explore not only the formal qualities of painting but also the complexities of the spoken and written word.

Miller was Writer in Residence at the Institute of Contemporary Art, London, in 2002 during which time he programmed a number of events, including a season devoted to the legacy of Edgar Allen Poe. His ongoing passion for the 19th-century writer again found an outlet in 2008, when Miller curated a group exhibition, 'You Dig the Tunnel, I'll Hide the Soil' in homage to Poe, marking the bicentenary of his birth. Staged across two London venues, Shoreditch Town Hall and White Cube Hoxton Square, the exhibition brought together thirty-five artists who were invited to respond to their favourite Poe story.

In Miller's ongoing dust jacket series the artist often works with books as still lives or three-dimensional objects, each with their own unknown but personal histories; of having not only been read, but also gifted, sold, cherished, re-found and even rebound. While Miller conjures these individual narratives in the depiction of the books – the painting style hinting at the dog-eared and scuffed covers of the classics themselves – he uses his own titles to further enrich these histories.

Drawing on his extensive archive of social science and psychology books, a more recent series of paintings including Immediate Relief…Coming Soon (2017), make formal references to the covers of self-help manuals from the '60s and '70s. Characterised by their bold and colourful abstract covers, these books embraced the potential for 'fixing' disorders. Their distinct, colourful geometric cover designs were not only in sympathy with contemporary abstract painting, but also provided a foil to the darker aspects of social neurosis that the texts were seeking to address.

Miller has also begun to employ mono or bisyllabic words such as 'ACE', 'LUV' and 'UP' in a series of large, hard-edged paintings with bold, saturated colours that reference, amongst others, Robert Rauschenberg and Ed Ruscha's use of vernacular signage and motifs. Miller depicts the letters in a range of typefaces, through a process of isolating, overlaying and reconnecting, to create a sense of depth in the image that deconstructs and abstracts the meaning of language itself. Within the same series another softer style pays homage to the muted palette and linear forms of Art Deco and early 20th-century design, evoking a feeling of mysticism where drips of paint at the bottom of the canvas expose its kaleidoscopic layering of colours.

Inspired by illuminated manuscripts, these works bring a Pop sensibility to the lettering of medieval monks, connecting the sacred with the everyday, something Miller further explores in his 'Hell' series. Here, bold colour compositions are activated by a secondary text that connects the ordinary to the profound with characteristic tragi-comedy, for example 'Hell Don't Make Me Come Down There'. Harland Miller was born in Yorkshire, UK in 1964 and lives and works in London. Solo exhibitions include York Art Gallery, UK (2020); Palacio Quintanar, Segovia (2015) and BALTIC Centre for Contemporary Art, Gateshead, UK (2009). Group exhibitions include Somerset House, London (2016); 'Sculpture in the Close', Jesus College, Cambridge, UK (2013); 'Summer Exhibition', Royal Academy of Arts, London (2005, 2006, 2007); Kunsthalle Mannheim, Germany (2004); and Institute of Contemporary Arts, London (1996). In 2008, Miller curated the group show 'You Dig The Tunnel, I'll Hide The Soil' at White Cube and Shoreditch Town Hall, London.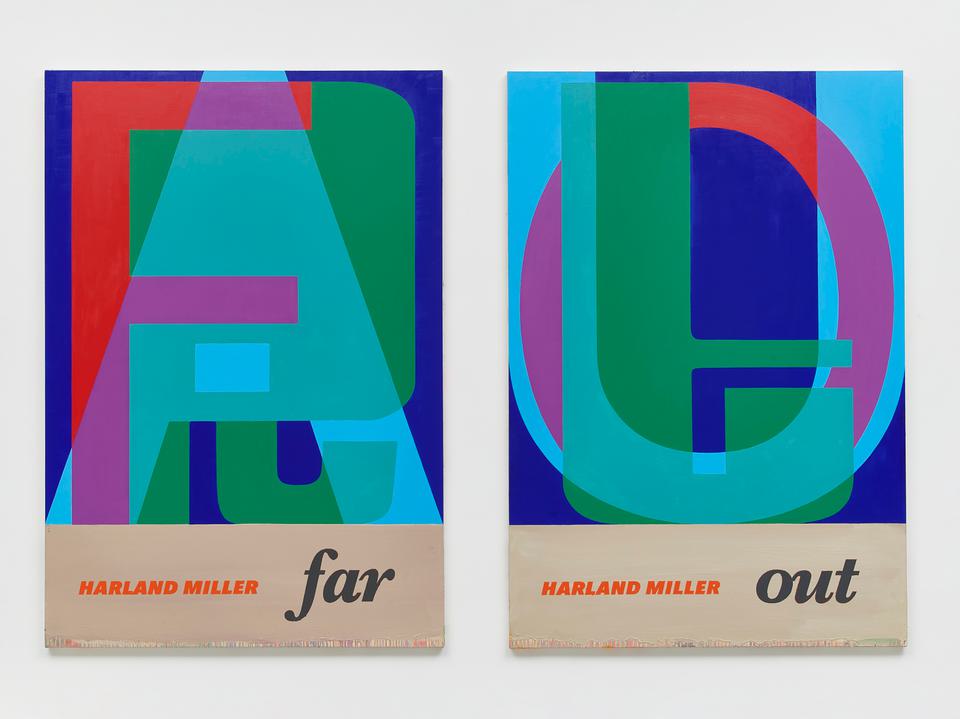 2022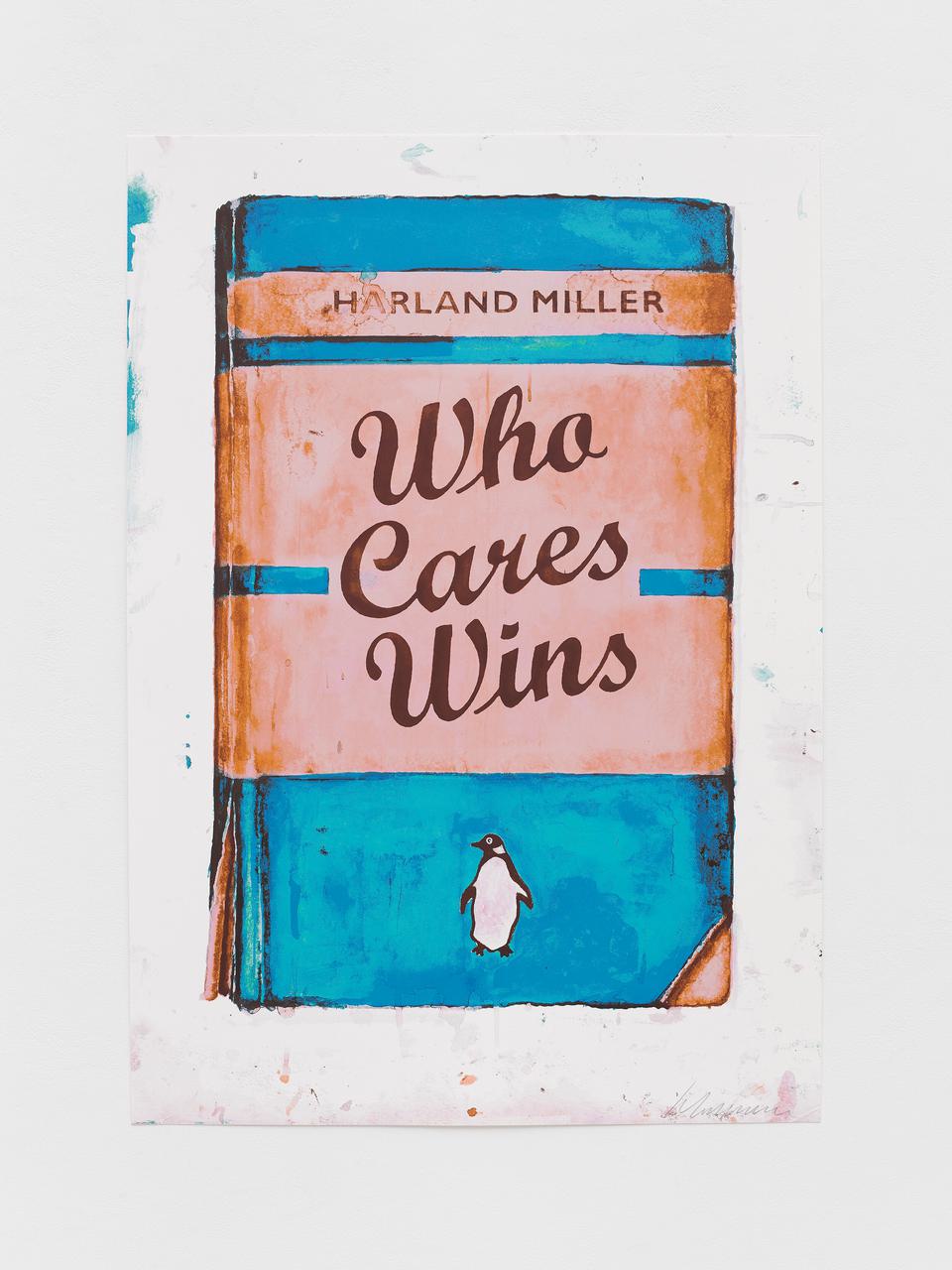 2020
---
---
Beyond White Cube
Harland Miller on North Yorkshire
On the occasion of his exhibition, 'York, So Good They Named It Once' at York Art Gallery in 2020, Harland Miller discusses his work and relationship with his home town of York. Miller revisits various locations around the city that hold personal significance and muses on how York and Whitby – a nearby seaside town – are places where high and low culture meet, a key thread within his paintings.

In the Gallery
Harland Miller on 'York, So Good They Named it Once'
Harland Miller reflects on the personal stories that influenced the works in his exhibition at York Art Gallery in 2020.
In the Gallery
Harland Miller on the 'Letter Paintings'
Harland Miller discusses his 'Letter' paintings at White Cube Hong Kong in 2019, explaining the inspiration for the work, their Pop sensibility and the connection to wider typographical contexts.
Beyond White Cube
Harland Miller on North Yorkshire
On the occasion of his exhibition, 'York, So Good They Named It Once' at York Art Gallery in 2020, Harland Miller discusses his work and relationship with his home town of York.
In Focus
Harland Miller on Text
Harland explains how his use of text has evolved in his paintings.
In the Gallery
Harland Miller on 'The Next Life's On Me'
Harland talks about his exhibition 'The Next Life's On Me' at White Cube Hoxton Square in 2012.
---
---
---