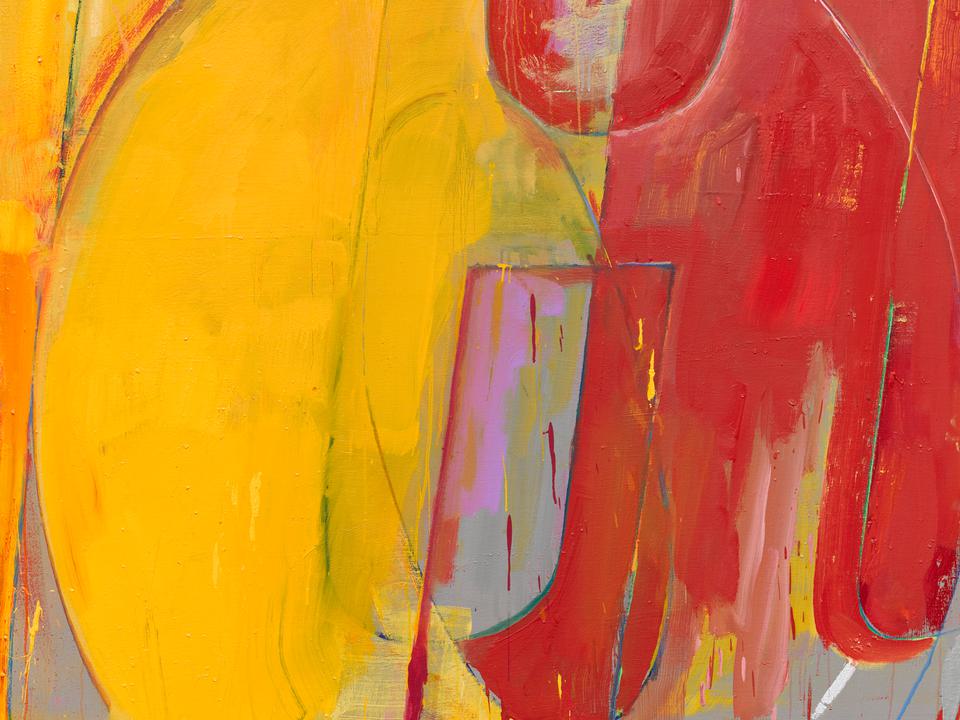 The French Letter Paintings
Harland Miller
The French Letter Paintings
10 September – 8 October 2021
Dates
10 September – 8 October 2021
Location
10 avenue Matignon
75008 Paris

'I had wondered if it would be possible for people to feel the same way – to have the same connection and feel that their own personal story was just as effectively portrayed by one word alone, one short word, very short... like YES!'
A paean to Harland Miller's time spent in Paris as a young artist and writer during the 1990s, 'The French Letter Paintings' attest to his deep-rooted engagement with the narrative, aural and typographical possibilities of language.

Miller has said that 'the subject of and for my work over the last twenty years has been writing in all its forms and associations – both in terms of writing itself and a love of words – and books, that actual physical form in which written narrative, ideas and theory most commonly appear.' Following on from his well-known series of fictional book cover paintings, the 'Letter' paintings and works on paper began with the idea of using a single word, with just one or two syllables, as a book title and the focus for gestural abstraction.
With a nod to Charles Dickens, Miller wryly refers to his sojourn in Paris as 'the best of times and the worst of times': an emotional and artistic coming of age. Continuing this dichotomy, 'The French Letter Paintings' marry a sense of intimacy with the universal, and the poetic with the punch-line. Synthesising multiple references drawn from both high and low culture, including the decorative first letters in illuminated medieval manuscripts and the super-sized iconography of Pop, Miller employs a myriad of typefaces – some everyday, some obscure – to effect a process of isolating and overlaying, simultaneously constructing and abstracting the meaning of language.

Miller selects mono- or bisyllabic words such as Ace, Buzz, Boss, Up, Can that accrue multiple meanings through popular use. Rendered in a variety of styles, from the graphic and precise to the painterly and expressive, the paintings reference American Abstract Expressionism of the 1950s and artists such as Jasper Johns, Robert Rauschenberg and Ed Ruscha.
In the painting Hz So Good (2021), for example, Miller makes reference to Heinrich Rudolph Hertz, after whom the unit for measuring frequency is named, at the same time as introducing a play on words - referencing the common lyric 'hurts so good'.
In the triptych Amour, Amour, More Amour (2021), he creates both a visual and aural rhythm in the work and points to a disjunction between diction and delivery. Miller uses the multi-panel format as a way to give each word its own physical delivery, at the same time as suggesting a narrative and emotional continuity from one canvas to the next: 'I liked the eternal sense of renewal and also the concord of two languages I'd used separately in one.'
Installation Views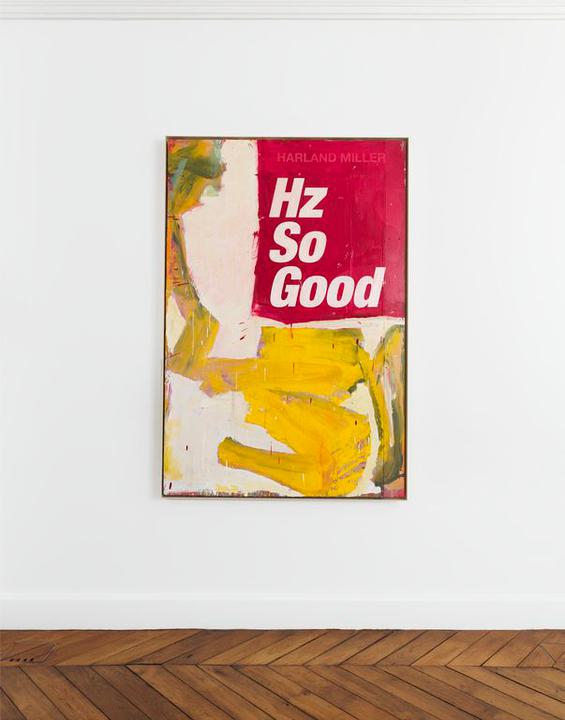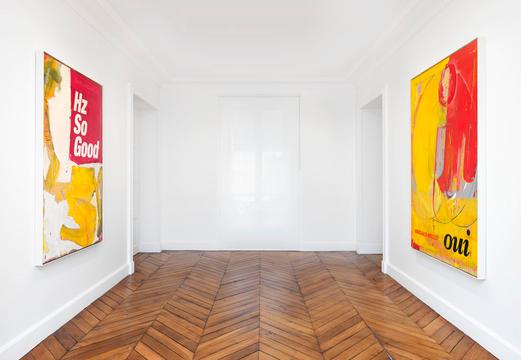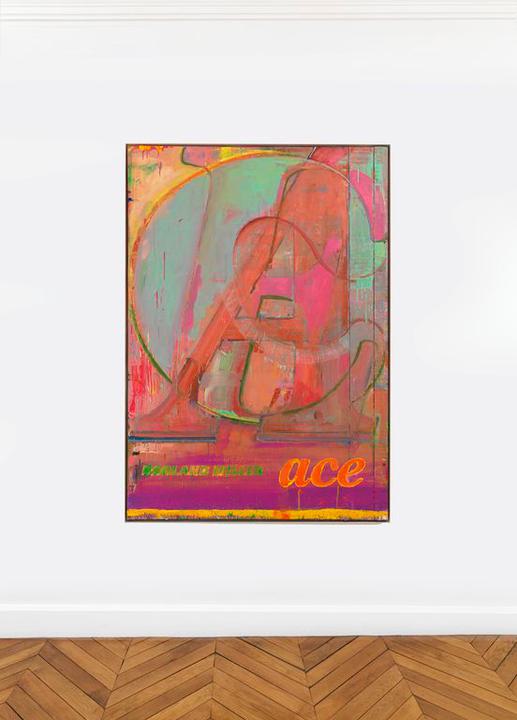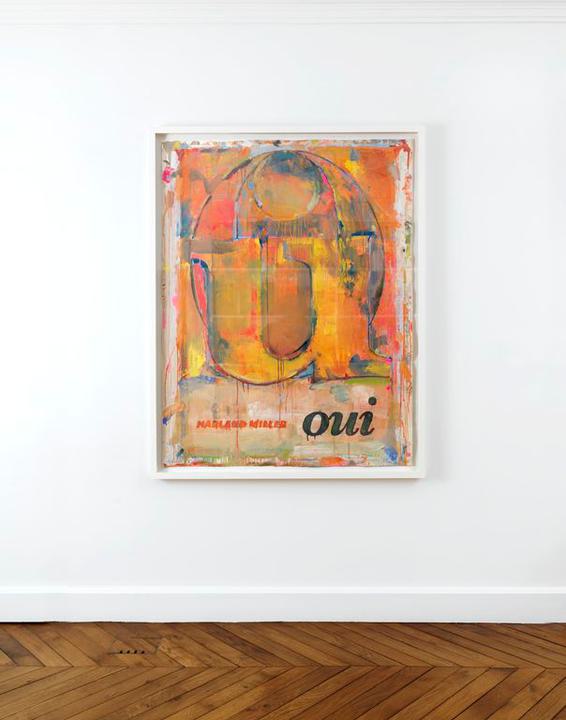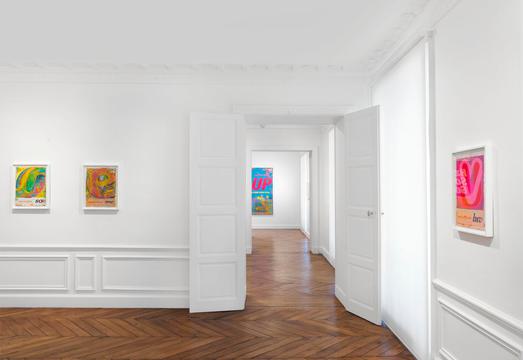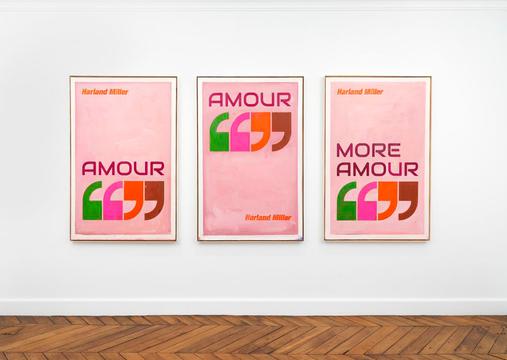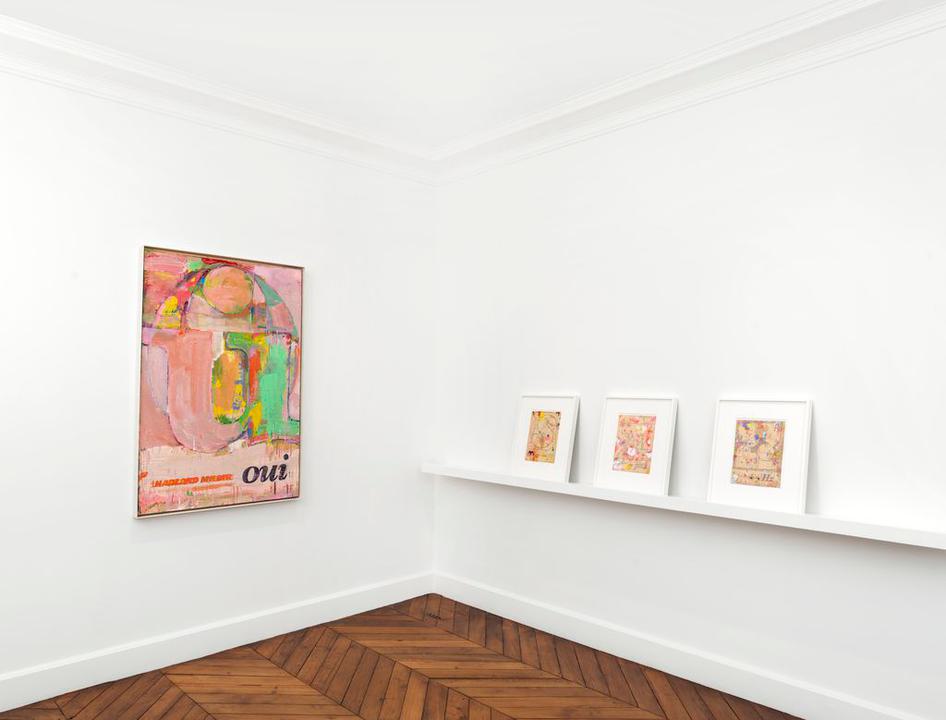 Exhibition Edition
Harland Miller 'OUI' (2023)
Harland Miller
OUI
2023
Woodcut
Edition of 50
103 x 70.5 cm | 40 9/16 x 27 3/4 in
.Signed and numbered
Published by Manifold Editions, 2023
Sold unframed
Purchase