Art Fair
White Cube at Frieze London 2021: 'Plus Equals Minus'
Posted: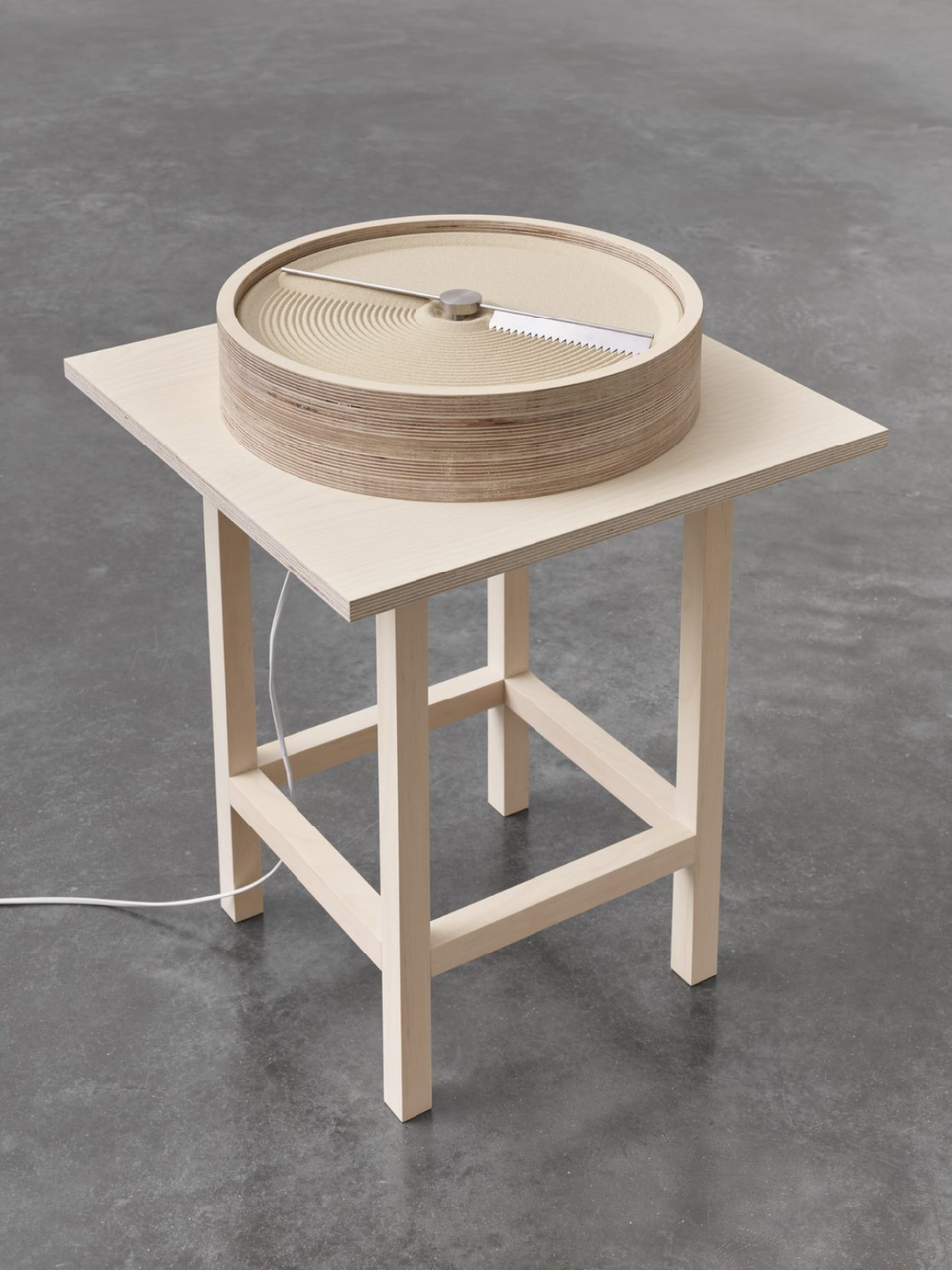 13 October - 17 October 2021
For Frieze London 2021 White Cube is pleased to present works by a selection of artists who share a conceptual approach to their subject matter as well as a relationship to Eastern aesthetics or philosophy, explored through gesture, material and process.
Focusing on visual connections and shared curiosities, in works that are characterised by hybridity, the presentation looks at how fields of experience beyond the visual can be inscribed into the patterns or systems of abstraction. Whether bound by a strict methodology or produced in a near meditative state, the artists deploy the language of abstraction to access phenomenological states, through the properties of colour, matter or form and the resolution of their own particular artistic processes.
Many of the works presented are informed by how calligraphic mark making, as in the work of Cerith Wyn Evans and Gabriel Orozco, the manipulation of solid and void, as in the work of Isamu Noguchi and Virginia Overton, or the persistent inscribing and erasing of gesture, as with Park Seo-Bo and Julie Mehretu, can become a register of both time and experience.
Featuring: Darren Almond, Cerith Wyn Evans, Theaster Gates, Antony Gormley, David Hammons, Mona Hatoum, Al Held, Sergej Jensen, Julie Mehretu, Minoru Nomata, Isamu Noguchi, Gabriel Orozco, Virginia Overton, Park Seo-Bo and Danh Vo.