Art Fair
White Cube at Frieze Los Angeles 2023
Posted: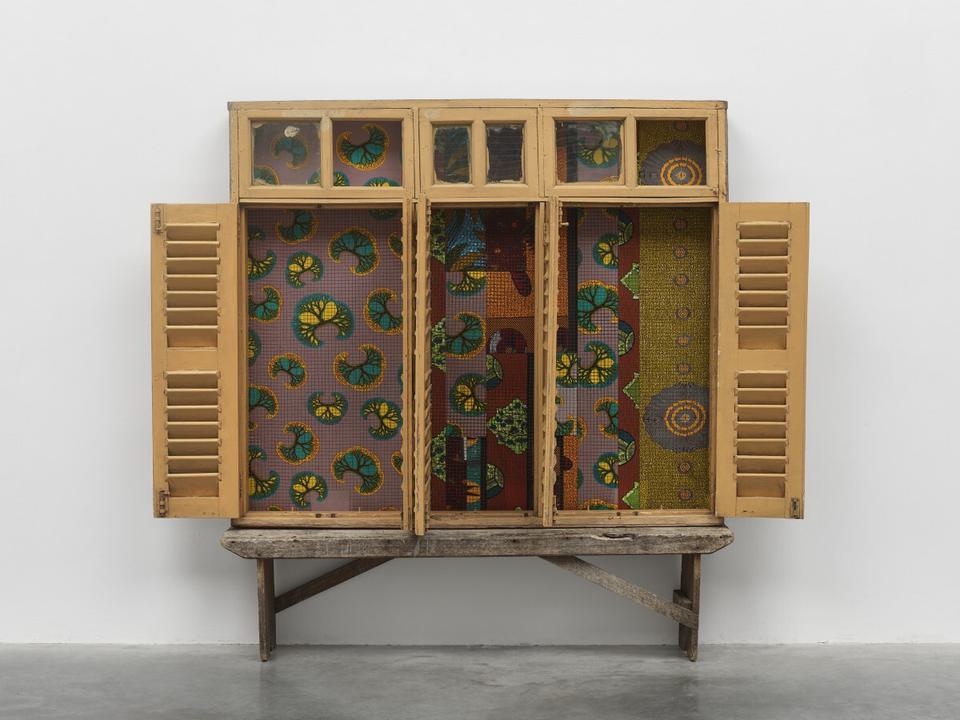 16 February - 19 February 2023
Santa Monica Airport
Stand: E1
White Cube is pleased to participate in the 2023 edition of Frieze Los Angeles (stand E1), presenting works by Julie Curtiss, Louise Giovanelli, Mona Hatoum, Al Held, Damien Hirst, Marguerite Humeau, Imi Knoebel, Danica Lundy, Ibrahim Mahama and Harland Miller, among others.

Central to the White Cube booth is Driver Banza (2013– 2022) a new sculpture by Ibrahim Mahama, an artist whose works often reflect on cultural identity and the history of objects and commerce. In Driver Banza he collages together fragments of densely patterned 'Dutch wax' cloth, a material synonymous with African design and culture. Overlaying different histories, motifs, figurative and abstract forms, the work is framed in a repurposed window salvaged from a colonial-era building in 2013.

A major work by Imi Knoebel, whose concurrent exhibitions at White Cube Bermondsey and Hong Kong continue until 26 March and 11 March respectively, is also featured; alongside Damien Hirst's 2006 baby pink and blue butterfly painting Men and Women; and Harland Miller's saccharine-coloured canvas imbued with the word Kiss (2022). The work exemplifies what Miller has described as 'a perpetual imbalance' between language and image, colour and form, the visual and the emotional.

New paintings by Louise Giovanelli and Danica Lundy, who both debuted at White Cube with solo exhibitions last year, will also be on the booth, in addition to late works by the pioneering American abstract painter Al Held, ahead of his first solo exhibition at White Cube Paris this spring.