Press Release
White Cube announces exclusive global representation of Cinga Samson
Posted: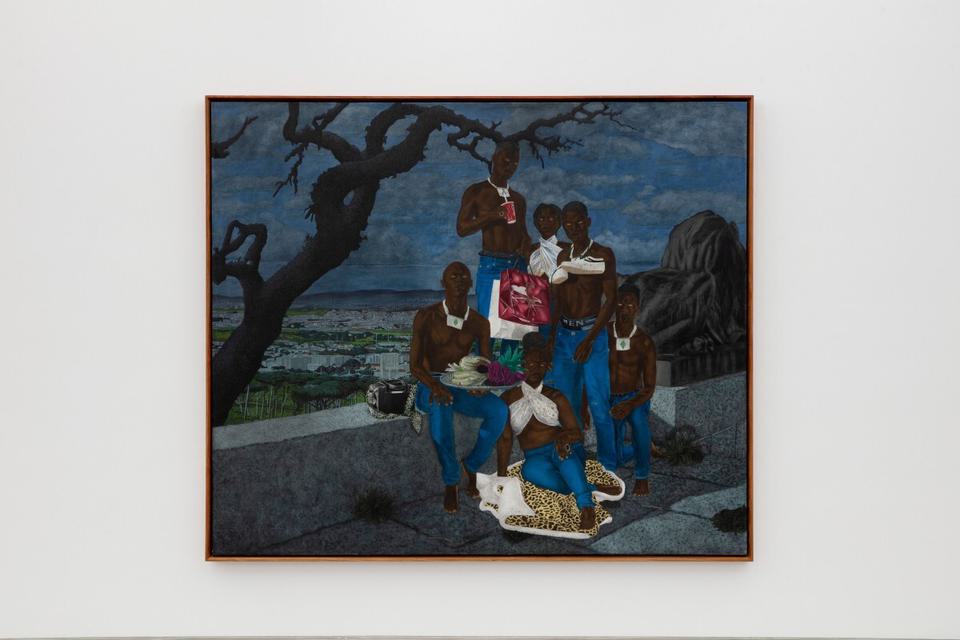 White Cube is pleased to announce global representation of Cinga Samson.   
Samson was born in 1986 in Cape Town, South Africa, where he lives and works. Weaving together the classical and the contemporary, he creates images with symbolic, spiritual and social inferences. 
Certain markers, present throughout his oeuvre, define the character of his universe: protagonists with pupil-less eyes - sometimes shaven-headed and wearing denim jeans - are presented in formal, ceremonious poses.  
In a sombre palette of muted tones, he samples different painterly techniques and treatments within a single work, creating composites which, in his own words 'revel in the material quality of oil painting'.  
He also incorporates elements of everyday life into his compositions, building a visual language that reflects the complexity of South African society, as well as his own identity.  
A self-taught artist, Samson first began painting after joining a shared artist studio, Isibane Creative Arts, in Khayelitsha, an improvised township on the outskirts of Cape Town. 
His solo exhibitions include blank projects, (2015, 2016, 2017, 2019); and Perrotin Gallery, New York (2020). Group exhibitions include 'Mapping Black Identities', Minneapolis Institute of Art, Minneapolis (2020); Kubatana, Vestfossen Kunstlaboratorium, Øvre Eiker (2019); and Hacer Noche, Centro Cultural Santo Domingo, Oaxaca de Juarez (2018).