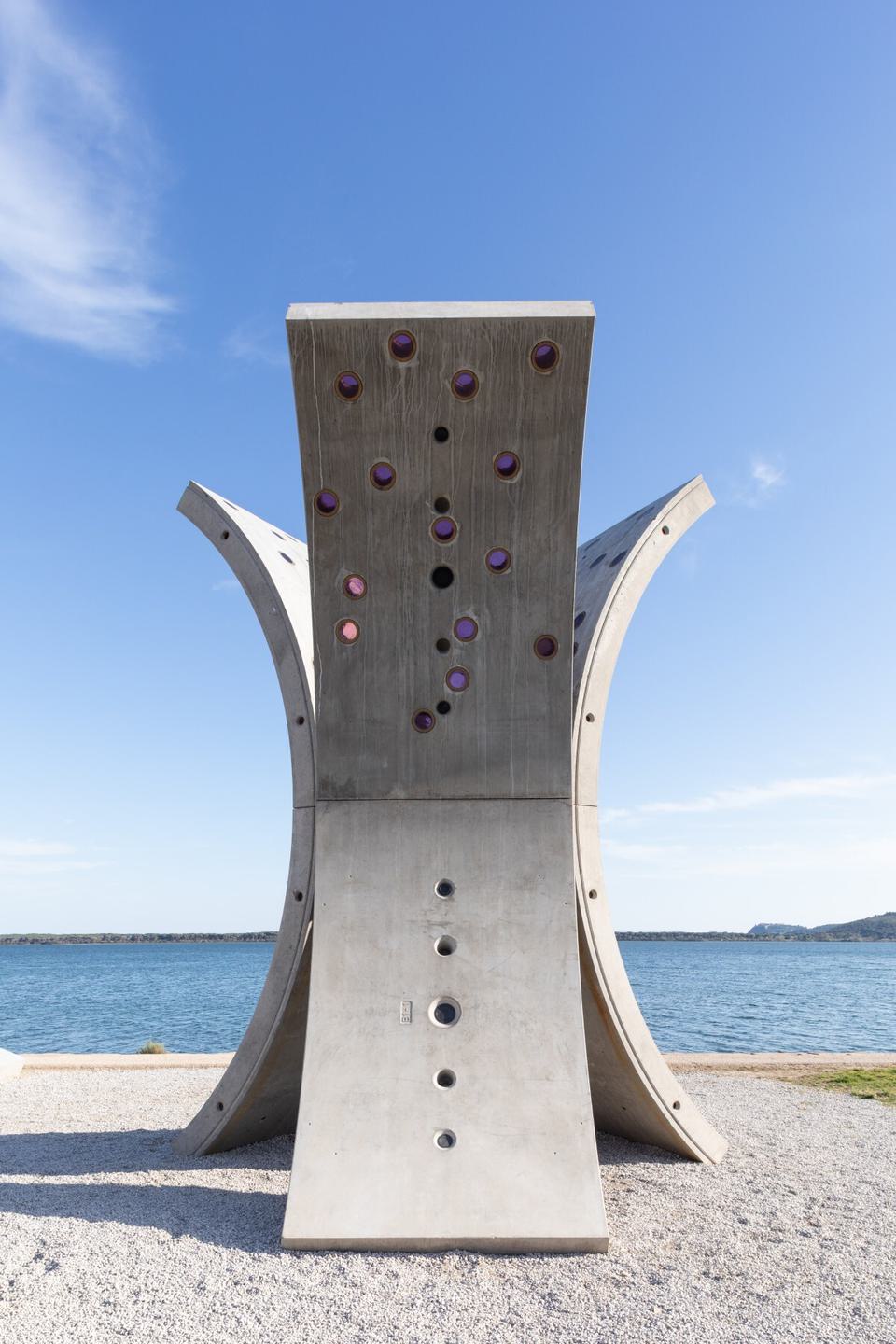 Virginia Overton's large-scale sculptural work, Untitled (tulip) (2022), is on view at Hypermaremma from 8 April.

Hypermaremma aims to activate the unique landscape and architecture of Maremma, an area in Southern Tuscany, through interventions by contemporary artists. Virginia's work will be installed alongside the historical architecture of the Polveriera Guzman, a building constructed in 1692 by the Flemish architect Ferdinand De Grunembergh.

Tulip is a 6-metre-high concrete structure punctuated by constellations of pink glass 'windows'. Arranged back-to back, three vertical segments made from pre-existing moulds, typically used for the construction of large tunnels, open towards the sky taking on the form of a 'tulip'.

The work was first presented at the 59th Venice Biennale in 2022, as part of the exhibition 'The Milk of Dreams'.