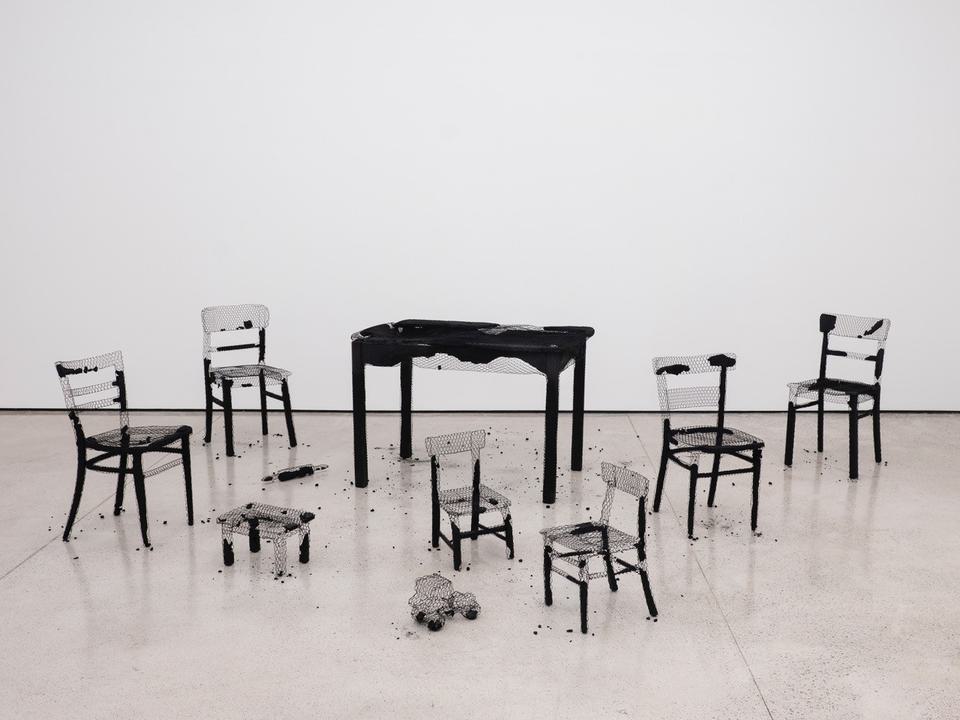 18 August - 12 November 2023
Switzerland
The exhibition 'Taking a Stand' is set to open this summer at Kunsthaus Zürich, showcasing the enduring influence of renowned artist Käthe Kollwitz (1867–1945), with interventions from Mona Hatoum. Providing a comprehensive overview of Kollwitz's raw, unembellished body of work, including drawings, rare proof prints, canonical sculptures and posters, the exhibition reveals the profoundly political dimension of her art.

Mona Hatoum's interventions further underscore the enduring relevance of Kollwitz's art. As the recipient of the Käthe Kollwitz Prize in 2010, Hatoum employs a similarly minimalistic language, utilising colour sparingly to address themes of vulnerability, displacement and the experience of conflict. Hatoum's presence reinforces the continued significance of Kollwitz's artistic legacy, particularly in our current time of crisis.

Featured in the exhibition is Hatoum's installation Remains of the Day (2016–18). The work comprises simple wooden furniture and domestic objects that have been burnt and charred to the point that they appear like ghostly shadows of the solid objects they once were. As if registering some sudden and dramatic catastrophe, the work interrogates the idea of 'home' through familiar and symbolic forms.