Biennial
Michael Armitage at the 12th Taipei Biennial
Posted: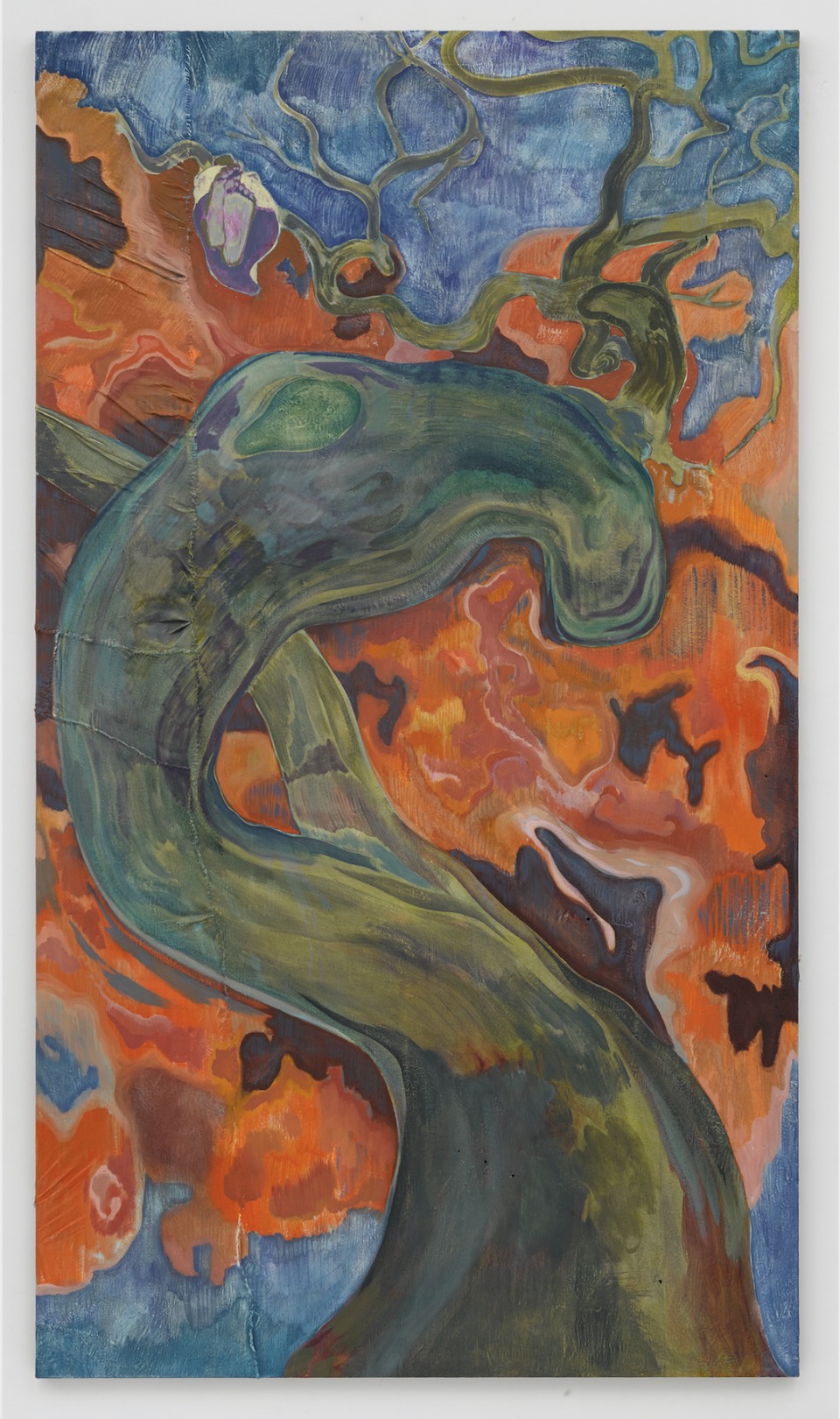 21 November 2020 - 14 March 2021
Michael Armitage's work features in the Taipei Biennial 2020, curated by Martin Guinard and Bruno Latour. Titled You and I Don't Live on the Same Planet, the exhibition aims to reach beyond the limits of an art exhibition through a focus on the intersection of politics, diplomacy and the environment.
Armitage will exhibit his major painting Strange Fruit (2016), which depicts a woman, seen from below, in the branches of a tree whose twisting form exudes a laconic and anthropomorphic symbolism. The painting's title is taken from the well-known protest song about the lynching of African Americans, sung by Billie Holiday, but here alludes to the fact that 60% of the Kenyan population are aged under 25. With few future prospects, in some extreme cases young people have been driven to accuse their parents of witchcraft, in order to claim their property and assets for themselves. This painting refers to one such narrative in which a man was killed by a mob as a result of a witchcraft accusation, leading his wife to commit suicide.