Museum Exhibition
Magnus Plessen participates in a group exhibition on the theme of love in contemporary art at the High Museum of Art, Atlanta
Posted: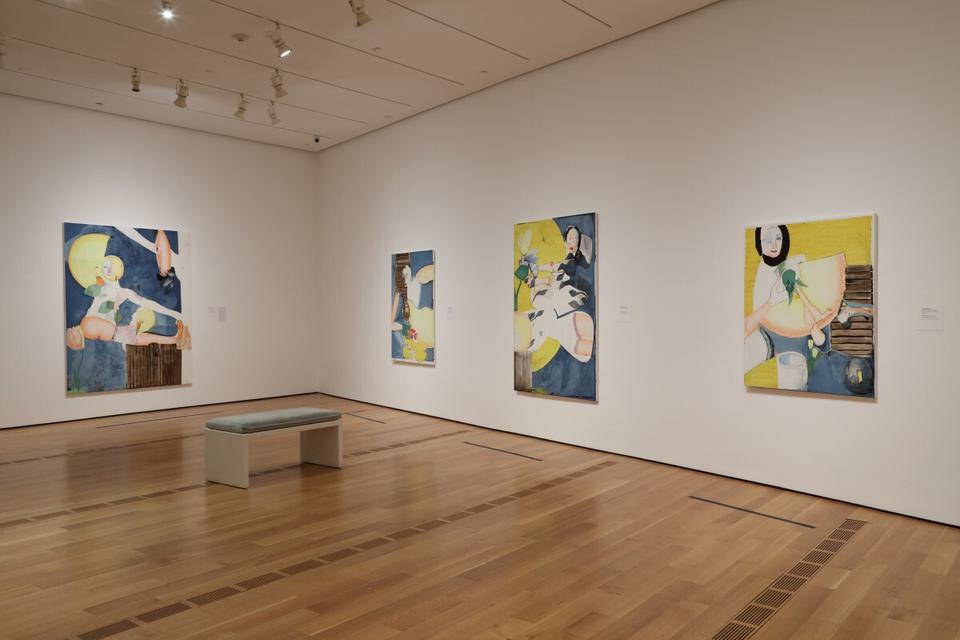 25 March - 14 August 2022
Five of Plessen's paintings are featured in 'What is Left Unspoken, Love', at High Museum of Art, which examines love as a subject. Bringing together nearly 70 works in various media, the survey covers 30 years of artists grappling with the many forms and profound power of this universal human emotion which, as poet and painter Etel Adnan wrote, is 'not to be described, [but] to be lived.'
Plessen's paintings are drawn from and relate to his recent exhibition 'Hope Love Helium' at White Cube Mason's Yard. Inspired by the theories of quantum mechanics, he depicts human figures and couples as open, multi-layered forms not entirely constrained by Newtonian physics. Mixing abstraction and figuration, he creates forms that overlap and intersect, suggesting the complex dynamics of love, attraction and procreation. As his male and female figures resolve, dissolve and occasionally meld with vegetative forms on the picture plane, they conjure the subtle energies and entanglements of romantic love.