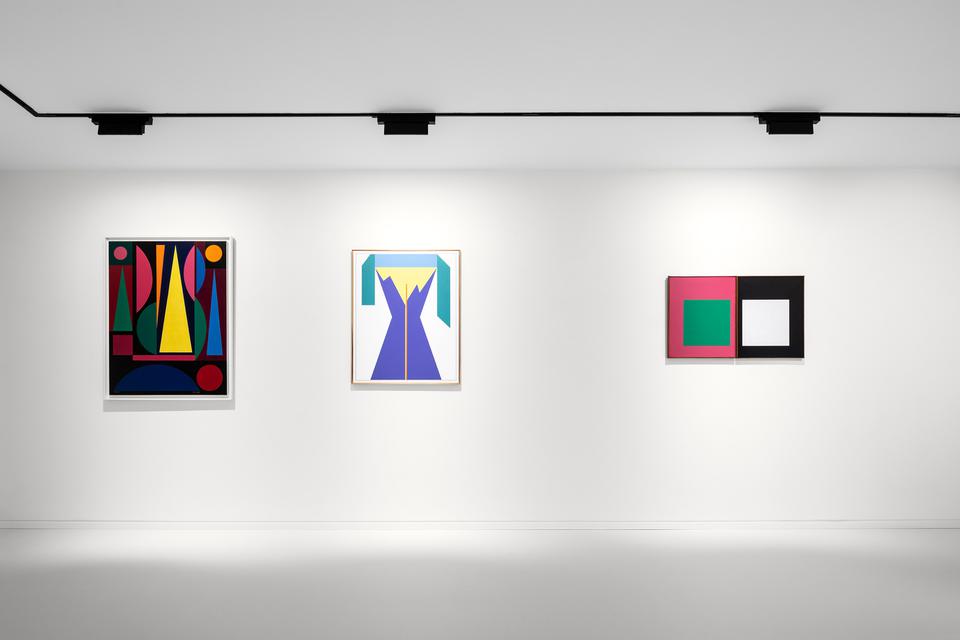 20 May - 17 September 2023
Rognes, France
'Léon Wuidar, une peinture à géométrie variable' is on show at the Bonisson Art Center until 17 September, 2023. Organised and curated by Marjolaine Lévy, the show's title loosely translates to 'a painting with variable geometry'.

The exhibition relays a dialogue between Wuidar's work and fellow Belgian abstract artists Jo Delahaut and Marthe Wéry, as well as Geneviève Claisse, Auguste Herbin and Aurélie Nemours. The geometric abstract paintings of Argentinian artist Ad Minoliti further offer a contemporary counterpoint to the history of abstraction that Wuidar's work embodies.

Situated in Rognes, Aix-en-Provence, the Bonisson Art Center is a museum dedicated to artistic exploration and research, exhibiting the work of French and international artists working across painting, sculpture, installation, film and architecture.