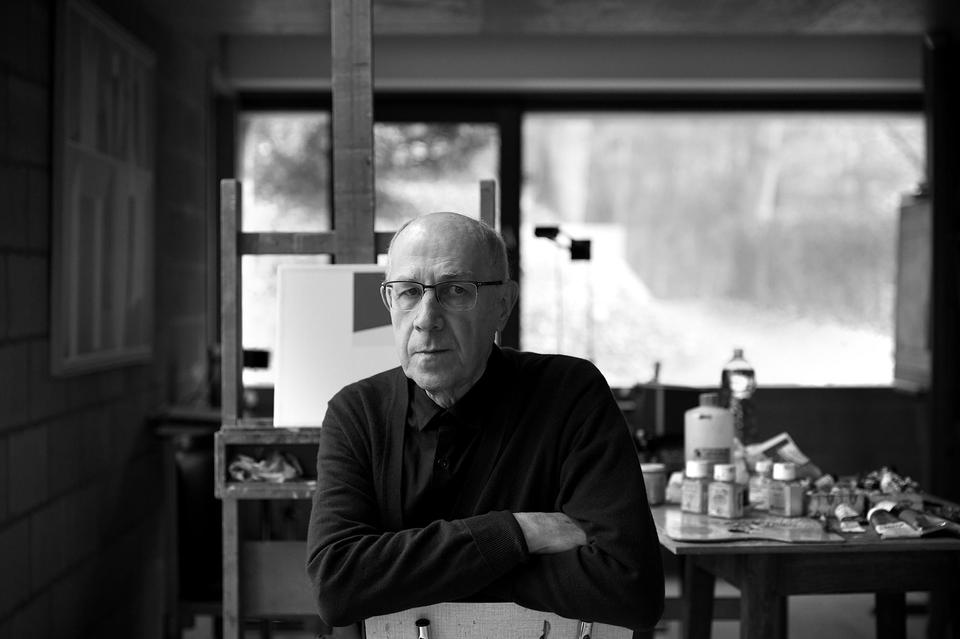 White Cube is pleased to announce representation of Belgian artist Léon Wuidar.

Born in 1938 in Liège, Wuidar has explored geometric abstraction for over 60 years. His approach is informed by and connected to architecture and its concerns of light, space, volume and perspective.

Wuidar often cites his childhood recollections of post-war Belgium as formative to the development of his practice, as well as his friendship with the late Belgian architect Charles Vandenhove, who designed the Brutalist house and studio in Esneux where the artist now lives and works.

A drawing and graphic arts teacher since 1959, early on Wuidar explored many different artistic styles through self-directed study – naturalistic illustrations were as much part of his practice as were still lifes or works inspired by Cubism and Surrealism. By the 1960s, Wuidar directed his focus fully to a form of painting that would ultimately define his career.

White Cube presents the artist's first solo exhibition in Asia at White Cube Hong Kong from 17 January – 16 March 2024. His solo exhibition 'Léon Wuidar : une peinture à géométrie variable' is currently on view at Bonisson Contemporary Art Center in Rognes, Aix-en-Provence, France, until 17 September 2023.

The artist is jointly represented by White Cube and rodolphe janssen.