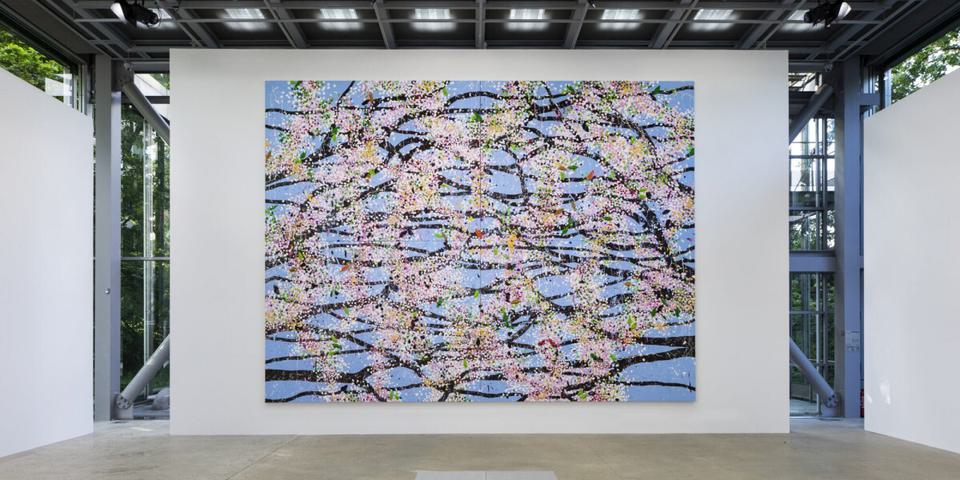 6 July 2021 - 2 January 2022
Damien Hirst's first museum exhibition in France opens at Fondation Cartier pour l'art contemporain in Paris on 6 July 2021, featuring thirty 'Cherry Blossom' paintings selected by the artist and Hervé Chandès, General Director of the Fondation Cartier.
The 'Cherry Blossoms' reinterpret, with playful irony, the traditional subject of landscape painting. Hirst combines thick brushstrokes and elements of gestural painting, referencing both Impressionism and Pointillism, as well as Action Painting. The monumental canvases, which are entirely covered in dense bright colours, envelope the viewer in a vast floral landscape moving between figuration and abstraction.