Museum Exhibition
A 30-year retrospective of Sarah Morris opens at Deichtorhallen Hamburg
Posted: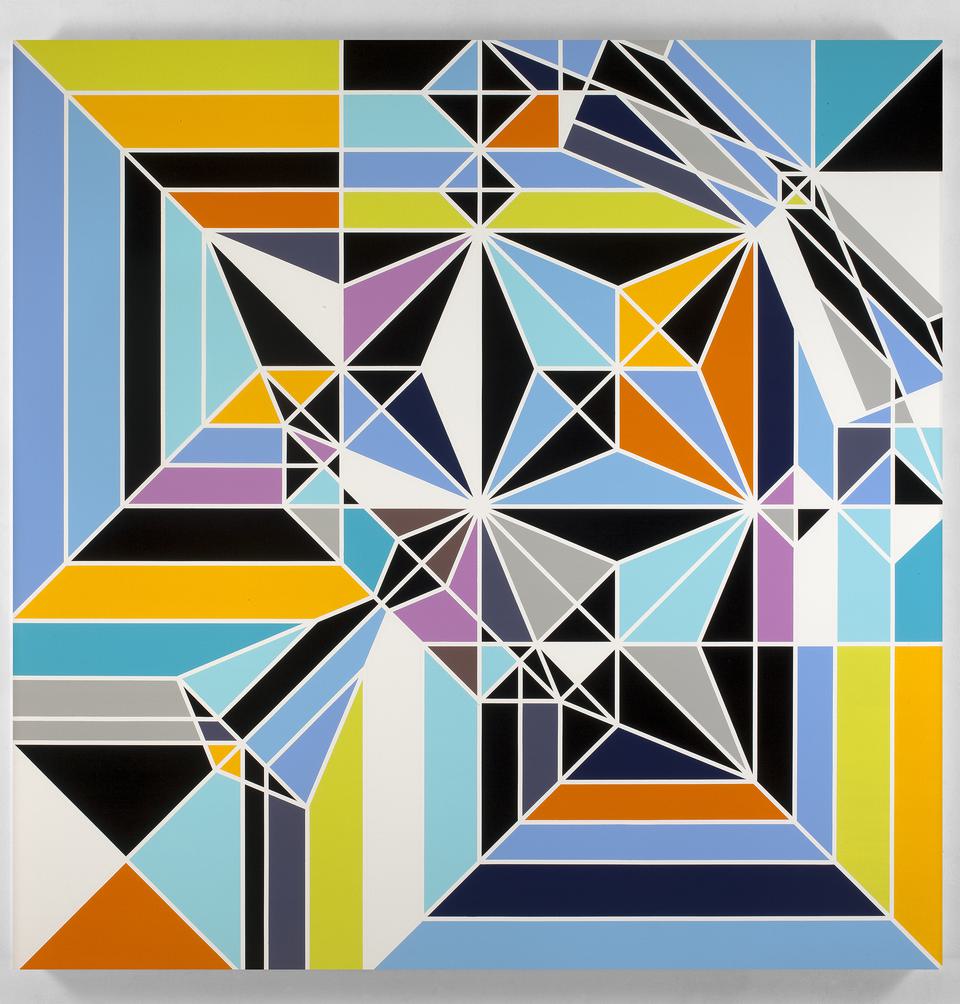 4 May - 20 August 2023
Hamburg, Germany
'All Systems Fail', a new exhibition by internationally renowned artist Sarah Morris, opens in May 2023 at Deichtorhallen Hamburg. Featuring over 180 artworks from 30 years of the artist's extensive work, including paintings, drawings, sculpture, cinematic works and film posters, the retrospective offers the most comprehensive display of Morris' ground-breaking oeuvre to date.

The artist's multi-layered body of work reflects her interest in networks, globalisation, cities and architecture. Incorporating a wide variety of subjects, from multinational corporations, transport systems of architecture and maps, to generic stem cell technology, lunar cycles and the luxury industry, Morris plays with the contradiction of our complicity with structures both macro and micro. Through a combination of reality and abstraction, her works create a new language of place and politics.