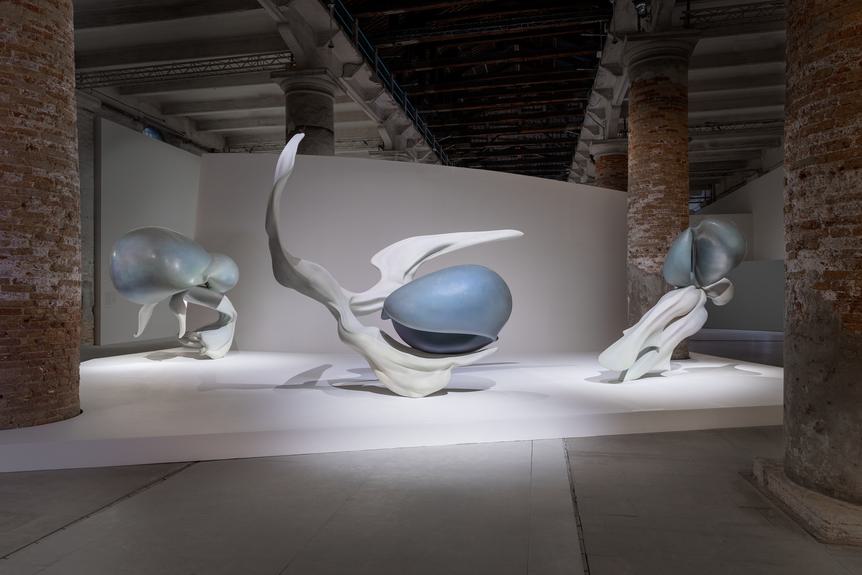 Marguerite Humeau
Lives and works in London, UK


B. 1986
Ranging from prehistory to imagined future worlds, Marguerite Humeau spans great distances in space and time in her pursuit of the mysteries of human existence. She breathes life into lost things, whether they be lifeforms that have become extinct or ideas that have disappeared from our mental landscapes. Filling gaps in knowledge with speculation and imagined scenarios, her aim is to create new mythologies for our contemporary era.
'All the worlds I am creating are based on real facts', Humeau explains. 'They are based on mysteries that I am trying to understand. I am extracting real things, and then expanding into "what if?" scenarios. It comes from prototyping worlds that are invisible or extinct, or parallel to ours. They might exist, but we don't really know about them.'  

This process of enquiry draws on meticulous research, and past projects have enlisted the collaboration of experts including scientists, historians, anthropologists, palaeontologists, zoologists, explorers, linguists and engineers. More recently Humeau's attention has turned to sources of knowledge that may have been considered marginal: to foragers, keepers of oral history and local mythologies, in order to construct a more inclusive concept of knowledge. Thinking about each installation as an ecosystem in which the artworks are active agents, Humeau orchestrates physical encounters, offering the viewer an experience that is both sublime and unsettling; a combination she describes as 'being exhilarated and frightened [by] at the same time.'  

Humeau is repeatedly drawn to chart the crossing point between life and death. In the installation Echoes, (2017/18, Tate Britain, London), she conceived the gallery as part temple, part laboratory for the industrial production of an elixir for eternal life. Featuring two sculptures based on Egyptian gods, a sound work that attempted to recreate the voice of Cleopatra and walls painted with toxic-yellow snake venom, the temporal dimensions of past and present, life and an 'after-life', seemed to blur and collapse.  

The installation Oscillations (2019, Museion, Bolzano, Italy), featured a group of sculptures in bronze, alabaster, marble and stone which together created a large, immersive environment, proposed as an imaginary space of transition between the human world and a world of spirits. Expanding on the artist's previous installations Birth Canal (2018, New Museum, New York), and Ecstasies (2019, Kunstverein Hamburg), the series as a whole began with research into Venus figurines, stylised prehistoric depictions of the female form found throughout the world. An American anthropologist who had posited a link between these objects and animal brains, by suggesting that early Europeans might have ingested brains to induce trance like states, prompted Humeau to hypothesise that these states could have been the root of art, religion and possibly even language. More recently she has explored the magical and medicinal properties of the botanical world, a form of knowledge traditionally residing with 'wise women'. 

In Humeau's world, humans inhabit an evolutionary timeline that encompasses the notion of the Anthropocene and the possibility of our eventual extinction. The installation High Tide (2019, Marcel Duchamp Prize, Centre Pompidou, Paris) consisted of a group of futuristic marine mammals, smooth and pale as if bleached by the sea, and seeming to perform a ritual dance. Tracing a link between climate change and animal spirituality, Humeau posed the question 'What if non-human beings mourn their dead, and weep for the extinction of other species – what if global warming is triggering the birth of spiritual feelings in them?'. Accompanied by a soundtrack of the noises they might have made – similar to those of dolphins or whales – the narrative told of an apocalyptic deluge that sparked the birth of 'culture' for these imaginary mammals. A consequence of climate change, of rising oceans and toxic air, floods are linked to extinction: 'Maybe the great flood is actually us. As humans, we are the flood' Humeau has remarked. 

Humeau also explores these ideas in her detailed pen and ink drawings where forms and words combine like mental maps, materialising expansive ideas and theoretical subjects, with titles that include The Birth of Language, Art, Religion; The Return of Thought on Itself and The Origin of Humankind II. While reflecting our collective anxiety about the environment and our future, Humeau's practice nonetheless remains optimistic, positing alternative futures and paths of evolution with boundless imagination and intellectual curiosity. 'I think art was born from a will to become eternal, to leave a permanent trace, to transcend our finite condition,' she has said. 

Marguerite Humeau (b. 1986, Cholet, France) lives and works in London. She received her MA from the Royal College of Art, London, in 2011. Solo exhibitions of her work have been held at Lafayette Anticipations, Paris (2021); Jeu de Paume, Paris (2020); Kunstverein Hamburg (2019); Museion, Bolzano (2019); New Museum, New York (2018); Tate Britain, London (2017); Haus Konstruktiv, Zürich (2017); Schinkel Pavillon, Berlin (2017); Nottingham Contemporary (2016); and Palais de Tokyo, Paris (2016). Humeau's work has been featured in numerous group exhibitions, including 'The Milk of Dreams', 59th Venice Biennale (2022); Kunsthalle Basel (2021); the Istanbul Biennial (2019); Centre Pompidou, Paris (2019); MAMVP, Paris (2019); the High Line, New York (2017); Château de Versailles, France (2017); Kunsthal Charlottenborg, Copenhagen (2017); FRAC Midi- Pyrénées, Toulouse, France (2017); Serpentine Galleries, London (2014); and Victoria and Albert Museum, Sculpture Gallery, London (2014).
---
---
---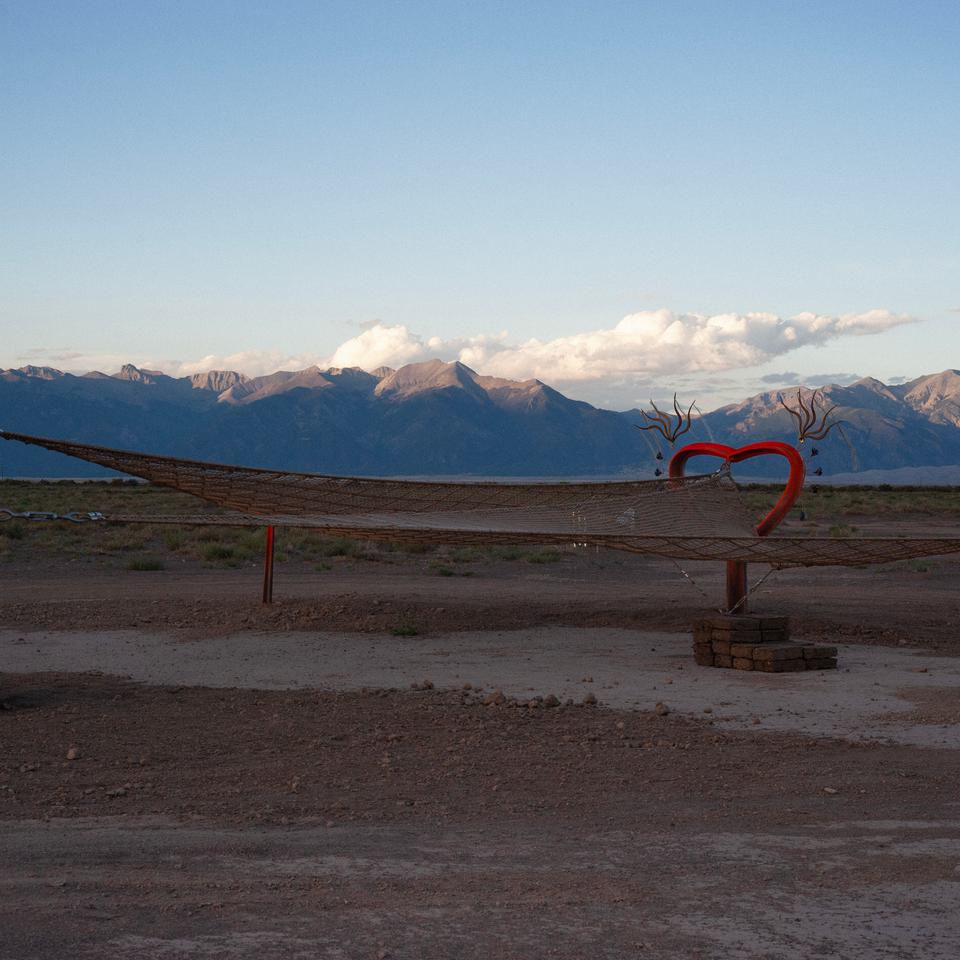 23 July 2023 - 30 June 2025 | San Luis Valley, Colorado, USA
---
In the Gallery
Marguerite Humeau on 'meys'
On the occasion of Marguerite Humeau's solo exhibition, 'meys' at White Cube Bermondsey, the artist shares the inspirations, ideas, materials and processes that form the body of work on show. Constructed as a journey through the gallery, the exhibition comprises sound, moving image and sculpture to explore ideas of collective intelligence and interdependence.
Conversations
Marguerite Humeau and Charlotte Burns
To coincide with Marguerite Humeau's exhibition 'meys' at White Cube Bermondsey in 2023, journalist Charlotte Burns joined the artist in conversation.
In the Gallery
Marguerite Humeau on 'meys'
On the occasion of Marguerite Humeau's solo exhibition, 'meys' at White Cube Bermondsey, the artist shares the inspirations, ideas, materials and processes that form the body of work on show.
In the Studio
Marguerite Humeau
Marguerite Humeau's work lingers on the intersection between life and death, and in this film the artist speaks of how 'a lot of my work is about speculating on worlds and ecosystems that don't exist anymore'.
---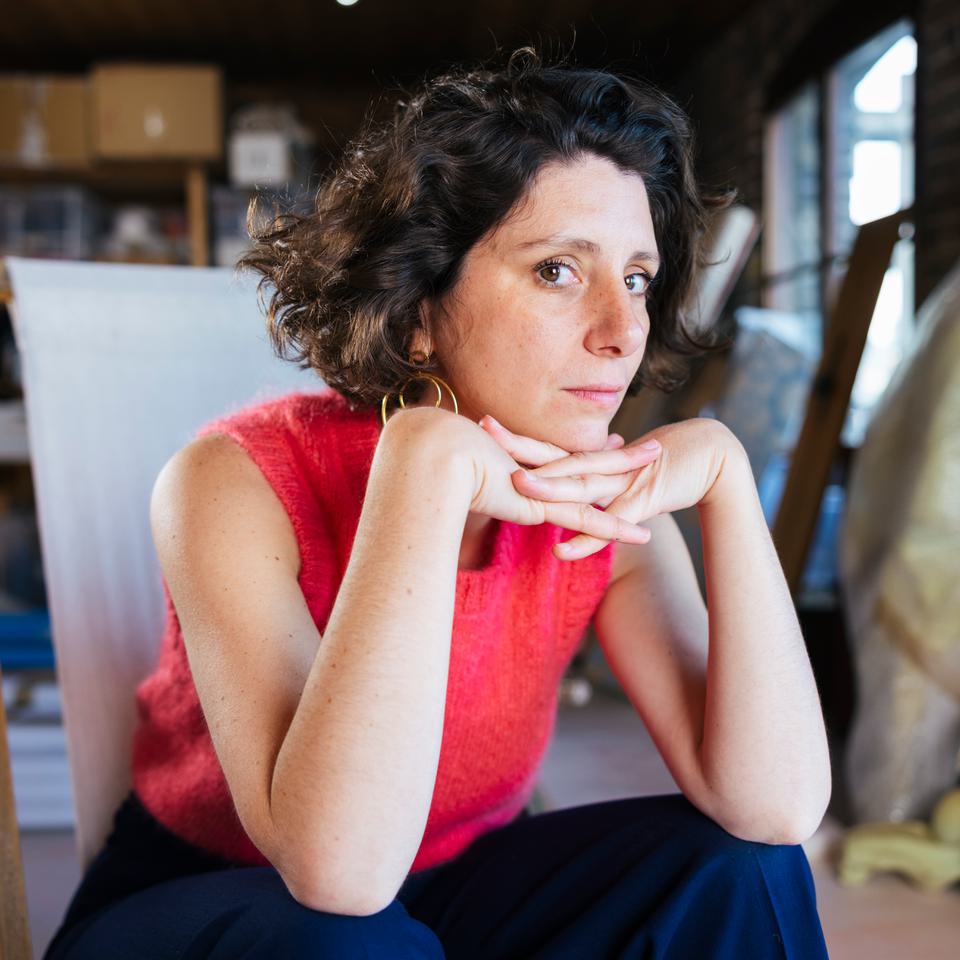 17 June 2023 | Basel, Switzerland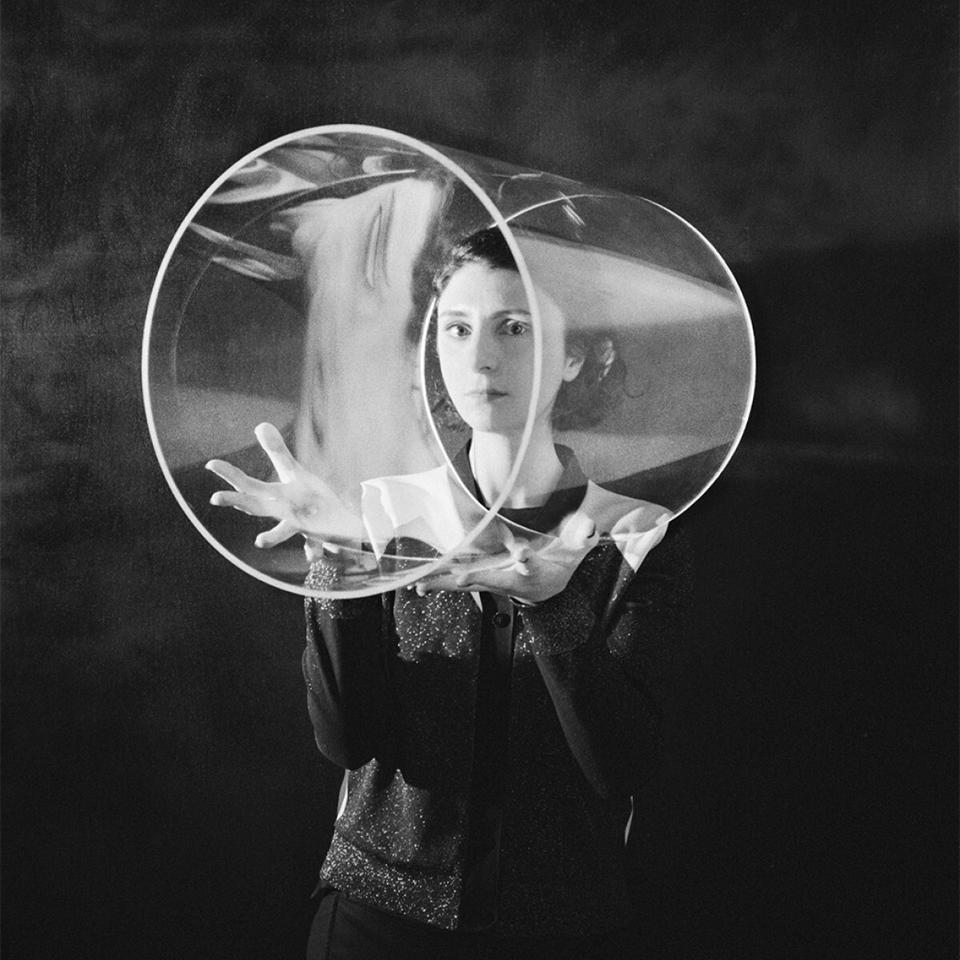 ---