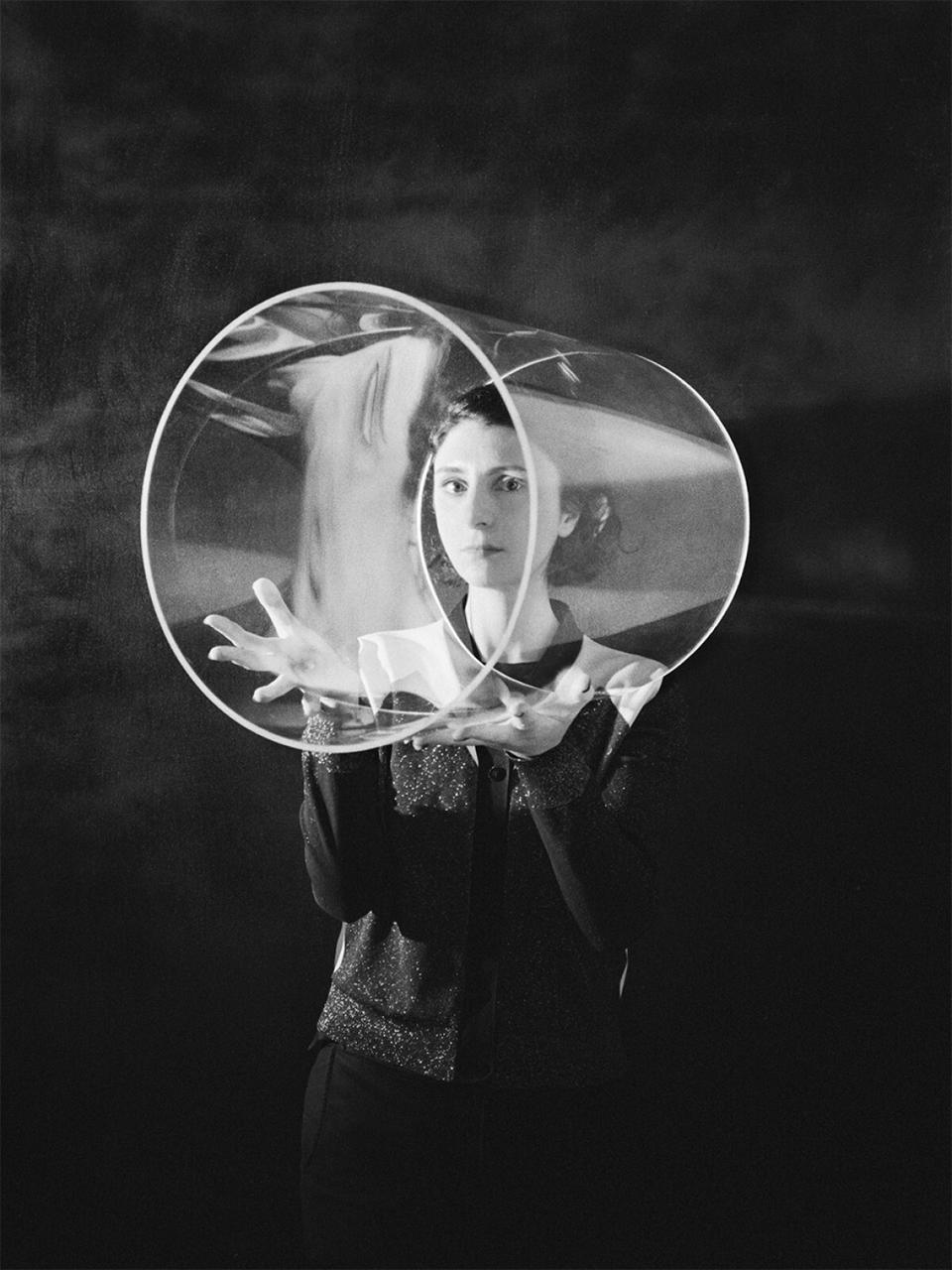 White Cube is pleased to announce representation of London-based artist Marguerite Humeau (b. 1986, Cholet, France).
Humeau's practice centres on her pursuit of the mysteries of human existence. She creates installations, sculptures and works on paper which span an evolutionary timeline from prehistory to imagined future worlds.
Through meticulous research, collaborations with a range of experts including historians, anthropologists, palaeontologists, zoologists, explorers, linguists and engineers, as well as seeking knowledge from foragers, keepers of oral history and local mythologies, Humeau constructs imagined scenarios which create new mythologies for our current times.
In her large-scale installations, Humeau orchestrates physical encounters which offer the viewer an experience that is both sublime and unsettling; a combination she describes as 'being exhilarated and frightened at the same time.'
'All the worlds I am creating are based on real facts […] and on mysteries that I am trying to understand,' she explains. 'I am extracting real things, and then expanding into "what if?" scenarios. It comes from prototyping worlds that are invisible or extinct, or parallel to ours. They might exist, but we don't really know about them.'
Humeau has been invited to participate in the 59th International Art Exhibition of La Biennale di Venezia, curated by Cecilia Alemani, running from 23 April – 27 November 2022. Her work will also feature in a group exhibition at Arley Hall & Gardens, Cheshire, in May 2022, organised by White Cube. 
Her first solo exhibition with the gallery will take place at White Cube Bermondsey in 2023.
Marguerite Humeau (b. 1986, Cholet, France) lives and works in London. She received her MA from the Royal College of Art, London, in 2011. Solo exhibitions of her work have been held at New Museum, New York; Tate Britain, London; Haus Konstruktiv, Zürich; Schinkel Pavillon, Berlin; Nottingham Contemporary; Palais de Tokyo, Paris; Kunstverein, Hamburg; Museion, Bolzano; and Clearing, New York/ Brussels. Humeau's work has been featured in numerous group exhibitions including the High Line, New York; Château de Versailles, Paris; Kunsthal Charlottenborg, Copenhagen; Centre Pompidou, Paris; MAMVP, Paris; Serpentine Galleries, London; Istanbul Biennial; Kunsthalle Basel; Victoria and Albert Museum, Sculpture Gallery, London; and FRAC Midi- Pyrénées, Toulouse.
The artist is jointly represented by White Cube and CLEARING.