Museum Exhibition
White Cube announces 'Danh Vo, Isamu Noguchi and Park Seo-Bo' at Fondazione Querini Stampalia, Venice
Posted: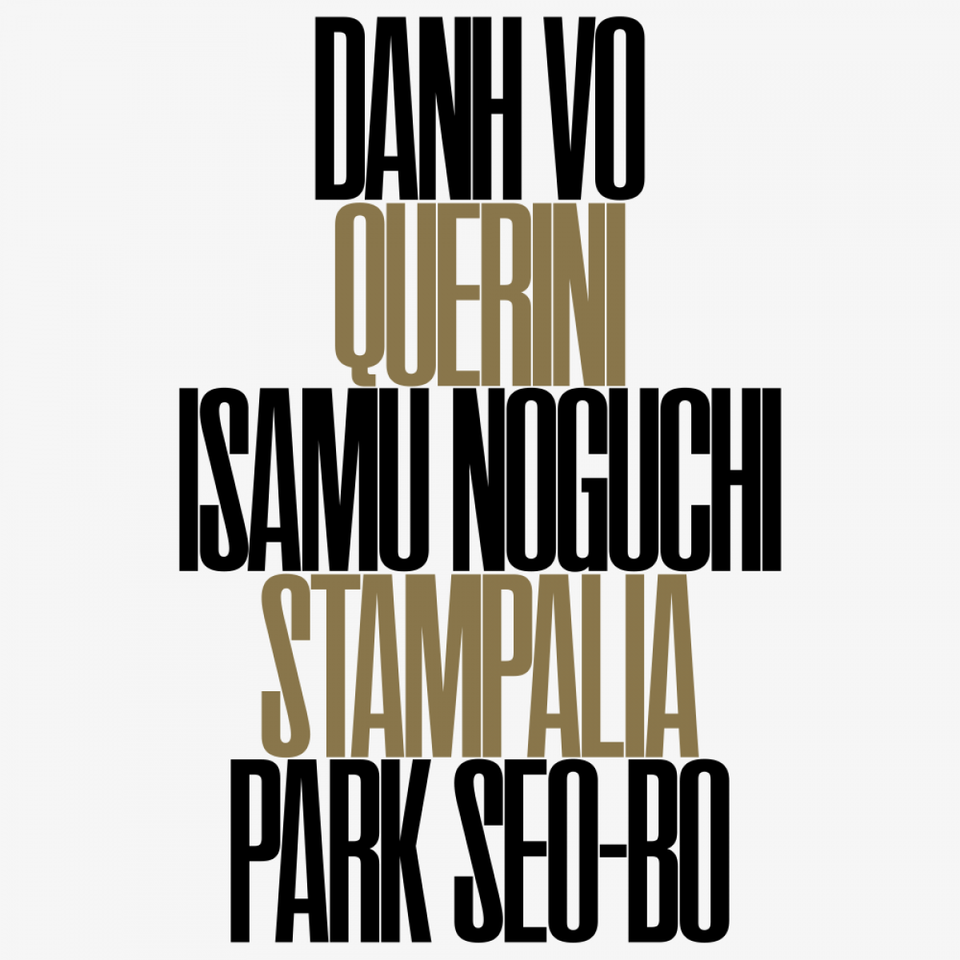 20 April 2022 – 27 November 2022
Coinciding with the opening of the 59th International Art Exhibition of La Biennale di Venezia, Fondazione Querini Stampalia in collaboration with White Cube present a major exhibition curated by the artist Danh Vo and Chiara Bertola, Curator of Contemporary Art Program at the museum.
Spanning the rooms of the 16th century historic palace, once the home of the noble Venetian Querini Stampalia family who accumulated a vast array of works of art, books and objects, the exhibition poses a dialogue between Vo's practice and works by Park Seo-Bo (b. 1931), credited as being the father of the 'Dansaekhwa' movement, and acclaimed sculptor Isamu Noguchi (1904–1988).
Known for his sensitivity to space and time, and both personal and collective history, Vo will navigate the Fondazione's labyrinthine layout which comprises ancient rooms flanked with contemporary elements. Describing it as a 'large sculpture' which can be newly encountered and staged, the artist will create interventions throughout the space with Noguchi's signature Akari lamps hung alongside his own works, some of which were conceived at his studio and farm in Güldenhof, north of Berlin. Also featured are works from Park's renowned 'Écriture' series, featuring paintings inextricably linked to notions of time, space and material, shown across a dedicated floor of the museum.