Biennial
Tunji Adeniyi-Jones in the Nigerian Pavilion at La Biennale di Venezia, 2024
Posted: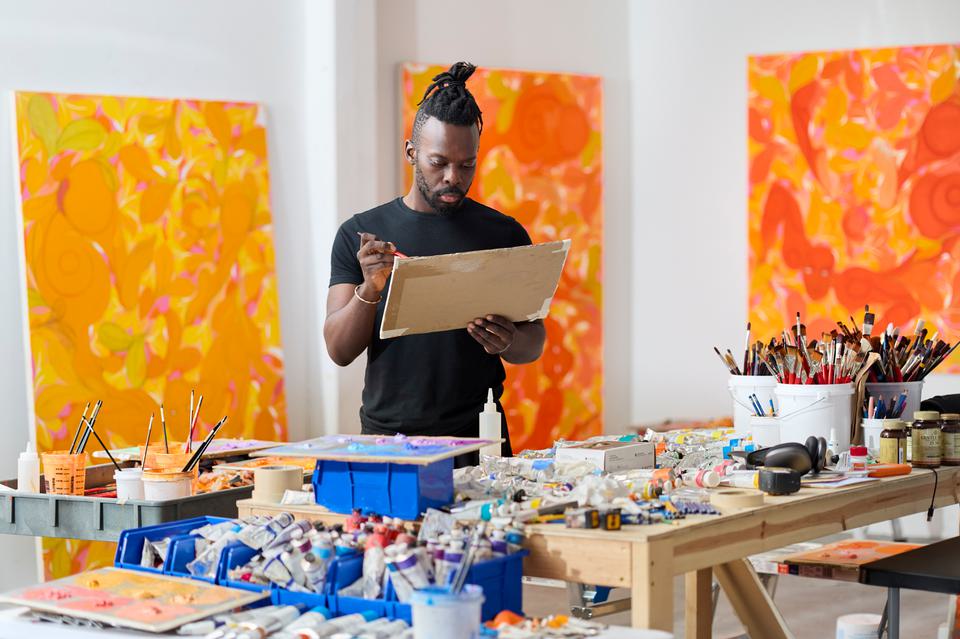 20 April - 24 November 2024
Venice, Italy
Tunji Adeniyi-Jones will show his work in a group exhibition as part of Nigeria's national pavilion at La Biennale di Venezia, 2024. The Nigerian Pavilion will be curated by Aindrea Emelife, who has selected artists responding to the theme, Nigeria Imaginary. Marking the second time a Nigerian Pavilion has shown at the Biennale, Adeniyi-Jones will be exhibiting alongside artists Ndidi Dike, Onyeka Igwe, Toyin Ojih Odutola, Abraham Oghobase, Precious Okoyomon, Yinka Shonibare CBE RA, and Fatimah Tuggar.

The Nigerian Pavilion is organised by the Museum of West African Art, Edo (MOWAA) and has been commissioned by Edo State Governor, Godwin Obaseki on behalf of the Federal Republic of Nigeria and its Ministry of Culture and Information.