Public Projects
Theaster Gates's new sculpture unveiled at the Harold Washington Library in Chicago
Posted: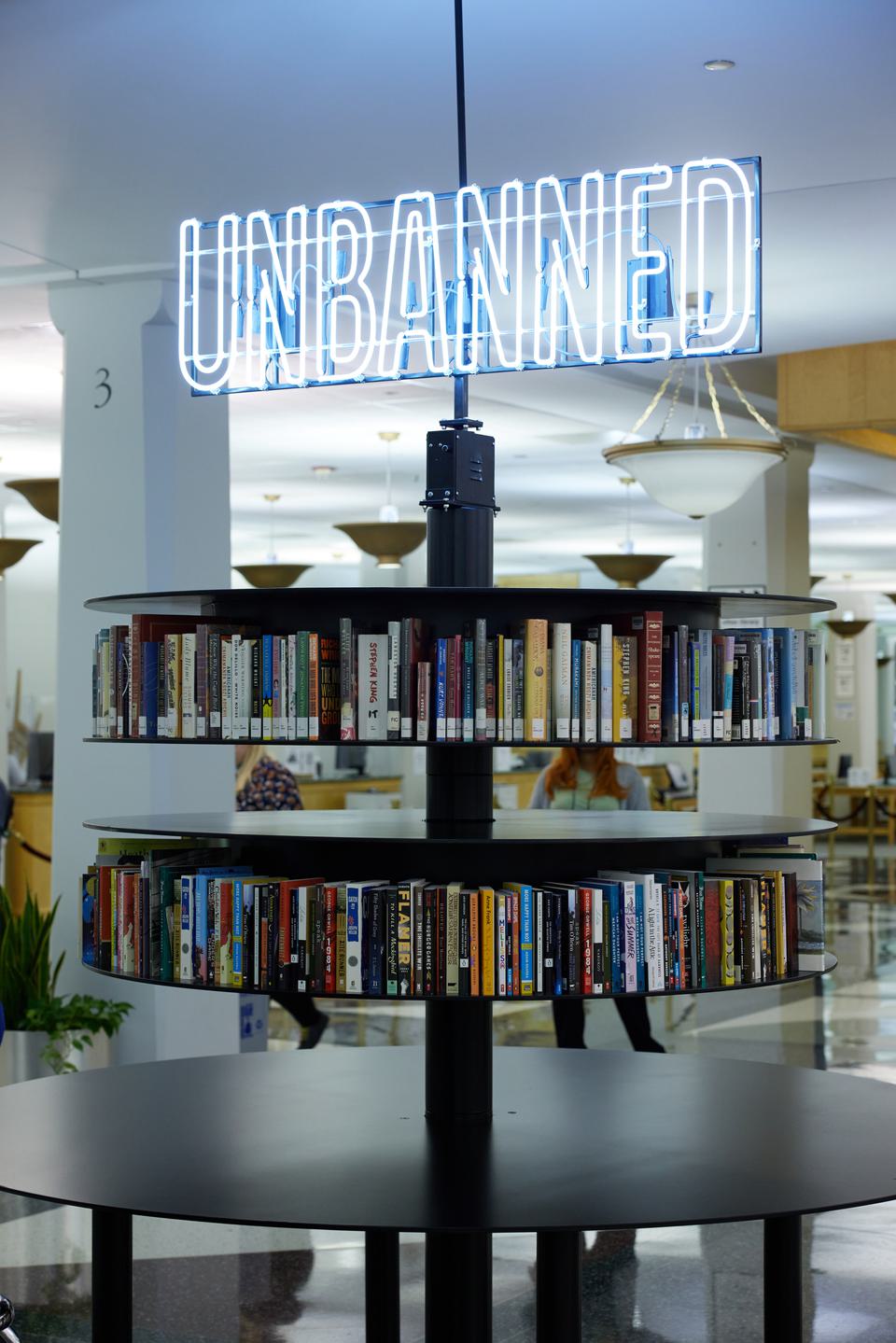 6 October 2023
Harold Washington Library, Chicago, Illinois
Theaster Gates's new commissioned installation, Altar for the Unbanned, was recently unveiled at the Harold Washington Library in Chicago. Conceived as a sanctuary for banned books, Gates' sculpture reflects his commitment to creative expression and the freedom of reading, learning and discovery.

Commenting on the commission, the artist said: 'The psychological devastation used to disregard important literature is worse than the full destruction of the books. Instead, books are boxed, tossed and often made visible in a neglected state where they are treated like cheap and unnecessary inventory. Altar for the Unbanned is my attempt at honouring the writers of books that have been banned and to celebrate these books as an act of national heritage, intellectual and cultural freedom and sacred for the development of minority people and ideas. Altar for the Unbanned anchors the sanctuary's concept at home while exploring the impact of banning books.'

Altar for the Unbanned was commissioned by the Chicago Public Library and the Chicago Department of Cultural Affairs and Special Events as part of the Library's Book Sanctuary initiative, which recognises all of Chicago's public libraries as Book Sanctuaries.

The installation, which sits in the middle of the third floor of the Harold Washington Library main branch, features books that have been banned in different periods of American history, including Americanah by Chimamanda Ngozi Adichie and I Know Why the Caged Bird Sings by Maya Angelou.