Announcement
Theaster Gates, 'Book paintings' and 'Spine Works'
Posted: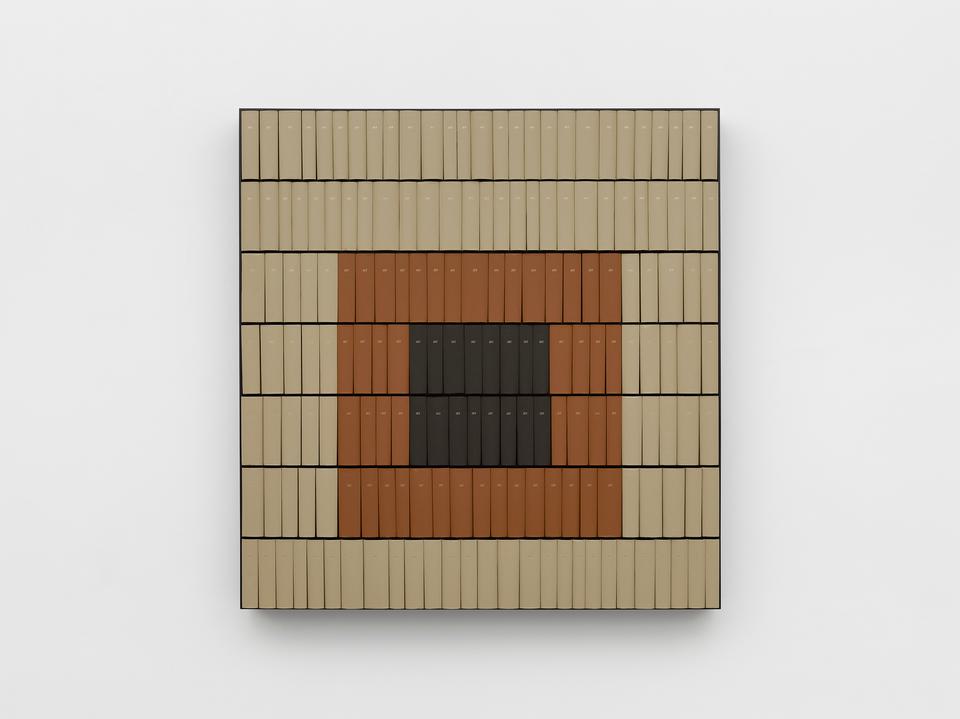 Since 2018, Gates has developed his series of bound book paintings and spine works, which present volumes arranged in tight formations of minimalist lines and modernist squares, with gold-embossed text on their spines.

Works such as Black Square Study #1 (2020) are inspired by Josef Albers' iconic series 'Homage to the Square.' In this work, Gates binds copies of the seminal Black lifestyle magazines, Jet and Ebony which reported and documented all aspects of Black experience and shaped Black identity through empowerment and self-invention.

In other works, such as Nump (2020), Gates mines his archive of American history books, using the content of the books as a starting point for the poems he embosses. Through the act of re-binding and titling them with his own poetry, phrases and references, Gates overlays the narrative of American history with a contemporary Black voice, and in many cases, his personal consciousness.

By re-purposing and re-framing archival material while utilising the tropes of key art movements, Gates inserts Black interiority into the canon of art history.

Works from this series have been included in many institutional exhibitions, including 'Young Lords and Their Traces', New Museum, New York, 2022; Assembly, Walker Art Centre, Minneapolis, 2020; 'Black Madonna', Kunstmuseum Basel, 2018; and Sprengel Museum, Hanover, 2018.