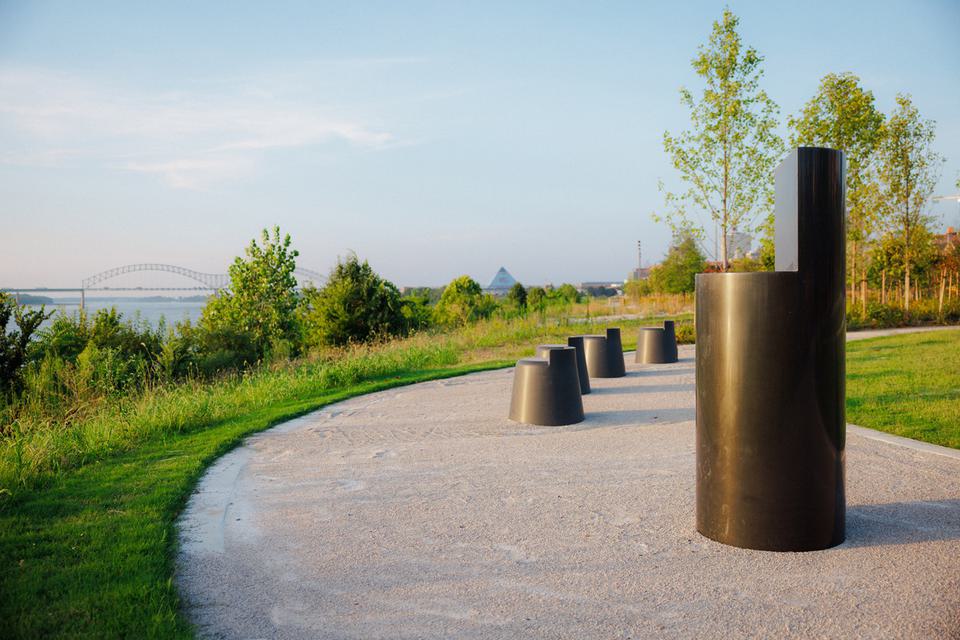 Theaster Gates has created a permanent public installation work in Memphis along the Mississippi River at Tom Lee Park.

Commissioned by the Mellon Foundation, A Monument to Listening is comprised of 32 functional sculptures made from honed basalt, each representing the lives that riverboat worker Tom Lee saved in 1925. Tom Lee, himself and his courageous sacrifice is represented by another towering sculpture made from polished basalt. The sculptures have been placed at two sites in the Park, with four overlooking the Mississippi River.

A Monument to Listening pays tribute to Tom Lee's legacy, while functioning as a corrective medicine for a world that would rather view passively than talk intentionally about the truths of race. Of the installation, the artist has said, 'I want Tom Lee to be remembered as a human who saw other human lives as equally valuable, if not more valuable, than his own. I invite you to visit the site and have the same encounter with your own humanity."