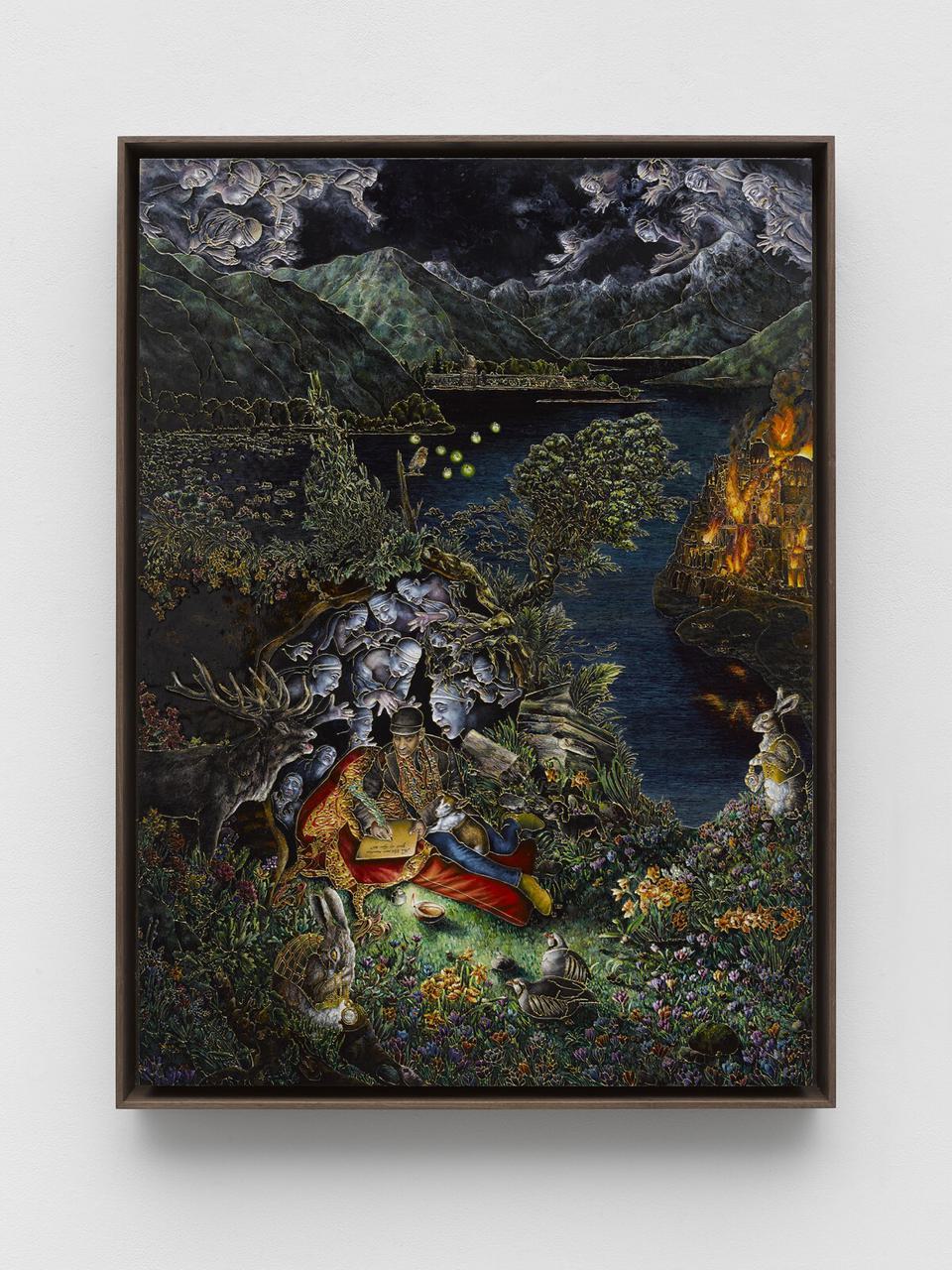 14 March 2020 - 3 January 2021
Raqib Shaw features in the group show 'Cranach: Artist and Innovator' at Compton Verney.  
The exhibition focuses on the German Renaissance artist Lucas Cranach the Elder (1472 – 1553), a highly respected portraitist and entrepreneur. Works by a selection of modern and contemporary artists, including Shaw, convey the perennial interest in Cranach's work.
Exquisite penance in exile…after Cranach (2019-2020) is one of Raqib Shaw's most intimate paintings to date. Inspired by Lucas Cranach the Elder's engraving of St John Chrysostom, the composition acts as a series of constraints through which the artist navigates.