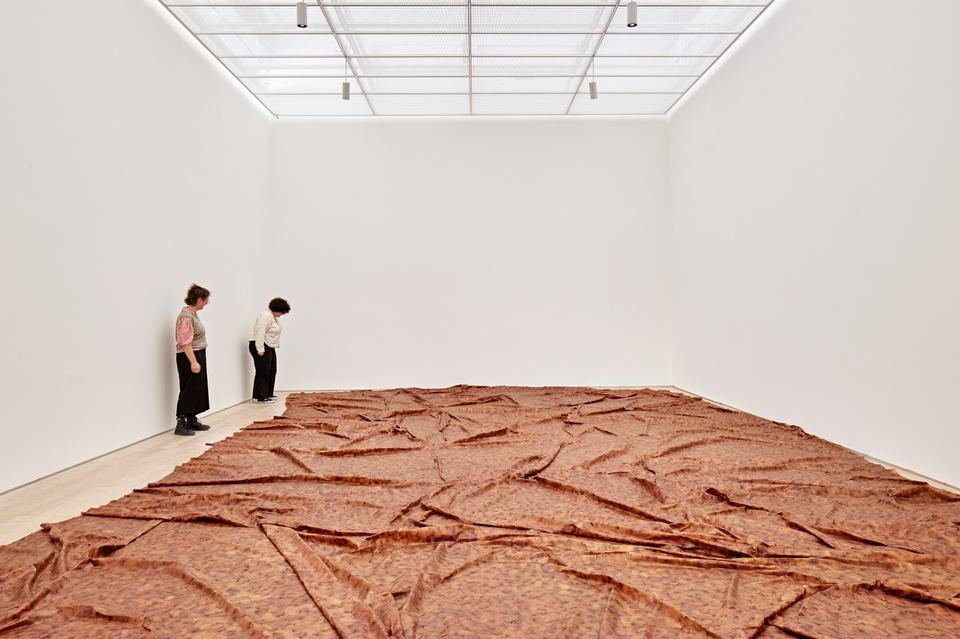 21 May - 17 September 2023
Basel, Switzerland
Doris Salcedo's exhibition at Fondation Beyeler in Switzerland marks the artist's first major survey in the region. Showcasing key works from the past 30 years of Salcedo's career, the exhibition exemplifies the artist's work in creating sculptures and installations that function as political and mental archaeology, using domestic materials charged with significance and suffused with meanings accumulated over years of use in everyday life.

The exhibition includes works from the artist's series, 'Plegaria Muda' (2008–10) and 'A Flor de Piel' (2014), first shown at White Cube Mason's Yard, as well as her expansive installation Palimpsest (2013–17), which has been on view at Fondation Beyeler since October. Well-known for her politically engaged work, these large-scale projects attempt to bear witness to specific acts of violence. Formulated as instances of collective mourning, the projects propose an opportunity for the expression of loss and call for the shared responsibility of remembrance, aspects of mourning essential to the possibility of reparation.

In her series of untitled furniture sculptures, Salcedo alters found wooden objects such as chairs, beds and wardrobes, transforming them into sculptures that take on the resonance of something lost, broken or mended. Domestic objects are similarly at the centre of the artist's 'Atrabiliarios' works, in which Salcedo places items, gathered from people affected by Colombia's fraught political history, in niches behind a taut and translucent cow bladder that is then sutured closed. The placement turns the objects into immediate relics to commemorate their past.