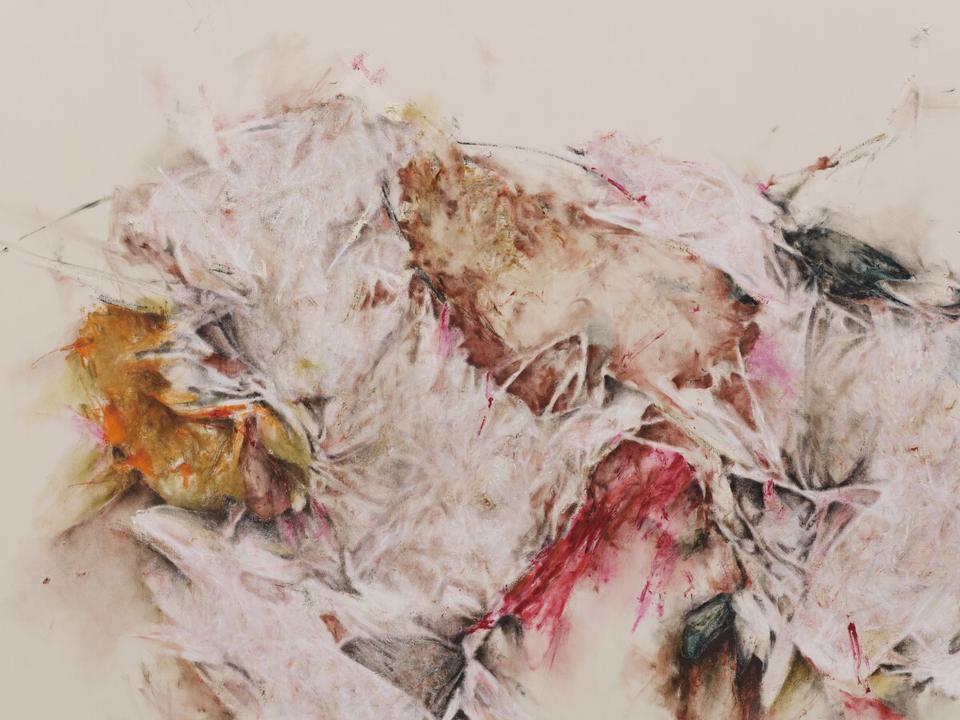 27 May - 20 November 2022
The Hall Art Foundation's Kunstmuseum Schloss Derneburg is hosting the first solo exhibition in Germany of work by Christine Ay Tjoe. Featuring both recent and never-before seen paintings made over the past 7 years, this exhibition exemplifies the artist's exploration of line and the fundamental principles of drawing. 

Merging organic and abstract forms, Ay Tjoe's gestural and multi-layered compositions focus on the human condition, as filtered through her own subjective experience. In Hyaluronic Pledge, the artist's latest body of work on view in the exhibition, Ay Tjoe depicts an imaginary organism as a means of exploring how humans can survive and evolve under challenging conditions.
Find out more about Ay Tjoe's solo exhibition with The Hall Art Foundation.