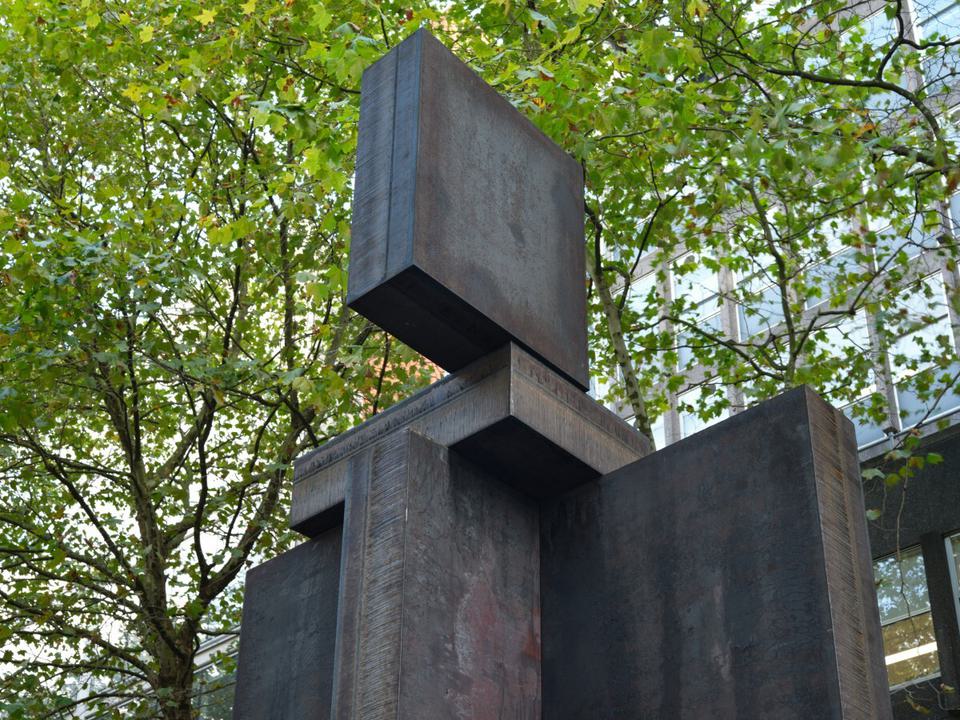 4 October 2022
South Kensington
Antony Gormley's new sculpture ALERT was unveiled at Imperial College London's South Kensington Campus on 4 October. Using stacked and cantilevered blocks of weathering steel to evoke the human form, the artist explores the conversion of anatomy to an architectural construction, connecting to his wider interest in the body's ever-changing relation to space.
Describing the oxidised patination of the work, Gormley explains:'The piece acts with the changing nature of the trees. In the summer the deep red oxidised surface will contrast with the vivid green of the plane trees' leaves and in the winter its orthogonal geometry will act in consort with the organic inscription of their boughs.'
The sculpture was gifted to Imperial College by alumnus Brahmal Vasudevan (Aeronautical Engineering, 1990) and his wife Shanthi Kandiah.