Jessica Rankin
Lives and works in New York


B. 1971
For the first part of her career, Rankin produced textile works which were marked by a delicate, spectral quality, employing diaphanous organdie as their ground and hung from pins in front of the wall. Casting a series of transient shadows, their very material structure suggests the temporal and their lyrical combination of word and image serves to highlight the artist's ongoing project: a hybrid weaving of personal, fictional and historical voices.
These textile 'paintings' are intensely worked, featuring words, phrases, abstract forms and fluid lines rendered in colourful, embroidery thread. Drawn to organdie because of its fragility, translucency and toughness, a 'material that is barely there yet very present', Rankin's use of it references 'slow' craft - but one that is resolutely associated with the domestic or the 'feminine'. 'Sewing has a longevity, a resonance,' she has remarked. 'It requires an ongoing relationship that reflects the random, repetitive motion of a word in your head, which lingers and returns.'

Mappings, constellation-type imagery and lines of text form thematic paths across the material surface; temporal webs which elide words and images from lived experience. While purely abstract, their compositions suggest simultaneous spatial perspectives, as if we could be looking up at a night sky, down at the lights of a city or far across an expansive landscape. Through deft sewn mark-making, Rankin exploits the personal with the geopolitical, the subjective with the objective, and a mental with a scientific understanding of mapping.

In 2016, Rankin turned exclusively to painting, combining gestural abstraction with the sewn mark on raw canvas. While her embroideries can be read within a history of landscape painting, Rankin's paintings can be situated within the ongoing trajectory of painterly abstraction. Expressive and emotive, they offer a visual encounter that is both fast and slow, contrasting areas of rest for the eye with spontaneous, intuitive mark making. The controlled interplay of dual mediums across the pictorial space creates a tension, in which paint and thread connect, respond and erase each other.

Fusing symmetry with asymmetry and forms that double and reduce with organic free-flowing parts, they deal with the 'ends and beginnings of life and matter', foregrounding themes of desire, joy, intimacy and tenderness, suggesting how these states can forge a space for resistance. Taking their inspiration from the literature of marginalised voices: of women writers, gay writers or writers of colour, and adopting John Cage's adage to 'be unfamiliar to yourself', they embrace intuition, flux, error in as much as they are structured around harmonious abstraction. Pushing her abstract language to the limit by choosing gestures, colours and ways of making that are hard to control or distinctly uncomfortable, Rankin embraces the possibility for their formal collapse. Making the thread behave like paint and, at times, the paint behave like thread sets up a material engagement, a back and forth where the eye moves all around the pictorial forms and where different passages echo and mimic each other. While the organdie works referenced the celestial, Rankin attempts to capture this same 'deep space' within her paintings. Emphatically object-like, they are sculptural, with heavily embroidered sides featuring sewn words and phrases – like the spines of a book – as if pushed off the frontal area of the painting. Exploring what it means to hold 'meaning' in form, Rankin unravels it, remaking the 'heroic' painterly mark as a careful, sewn 'feminine' gesture.

In her watercolours, which are saturated with exuberant colour, Rankin contrasts abstract, flowing images with precise areas of stitching. Evocative of bright sunlight and fresh foliage, they emit a radiant energy, a sense of emergence and a joyful artistic freedom. In some, circular marks from the bottom of the water jar are incorporated into the compositions which are built up from washes, drips, splashes and stains, while in others, handwritten, pencilled words and fragments of poetry are arranged in rotational formation across the paper.

Jessica Rankin was born in 1971 in Sydney, Australia and lives and works in New York. Solo and duo exhibitions include White Cube Paris (2022); White Cube Bermondsey, London (2021); Touchstones Rochdale, UK (2017); Museum Dhondt-Dhaenens, Deurle, Belgium (2016); Salon 94, New York (2014); Savannah College of Art and Design, Atlanta (2013); The Project, New York (2009); MoMA PS1, New York (2006); and Franklin Artworks, Minneapolis (2005). Group exhibitions include The Uptown Triennial, New York (2017); Whitworth Art Gallery, Manchester, UK (2015); Fie Myles, New York (2011); Jenkins Johnson Gallery, San Francisco (2011); The Studio Museum in Harlem, New York (2006); The Project, Los Angeles (2005); and Artist's Space, New York (2003).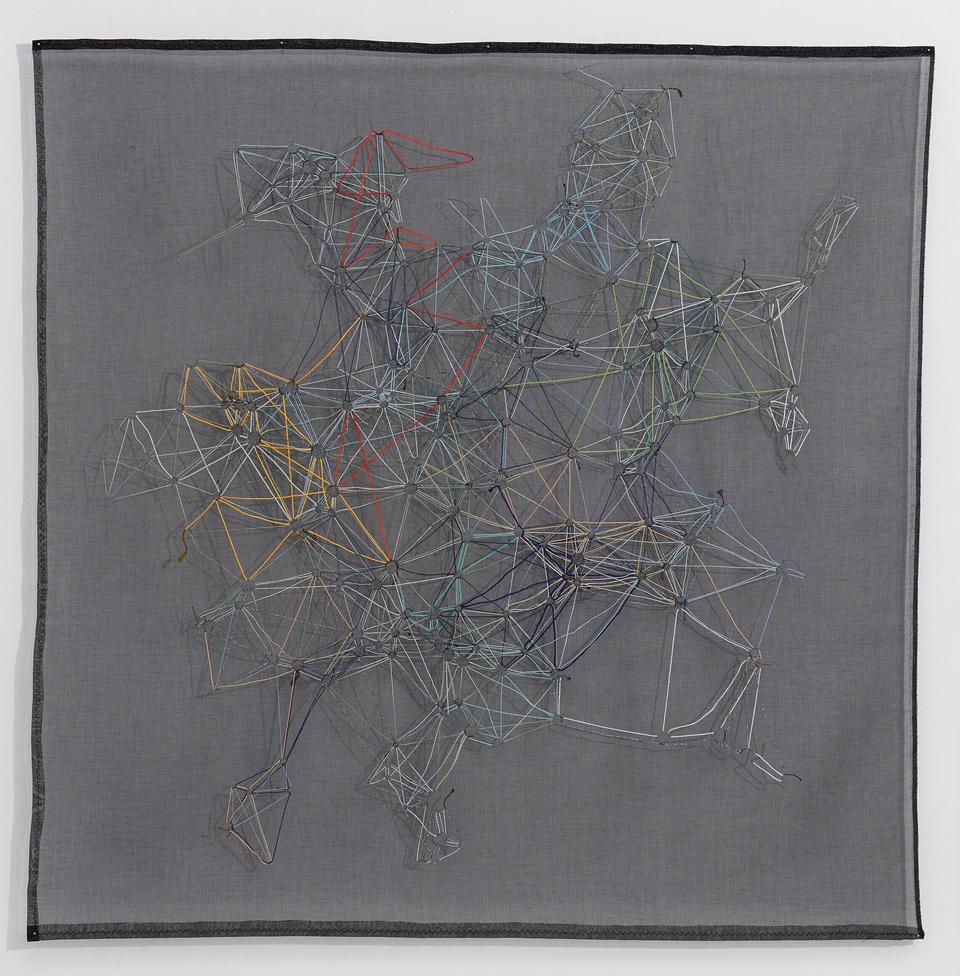 2017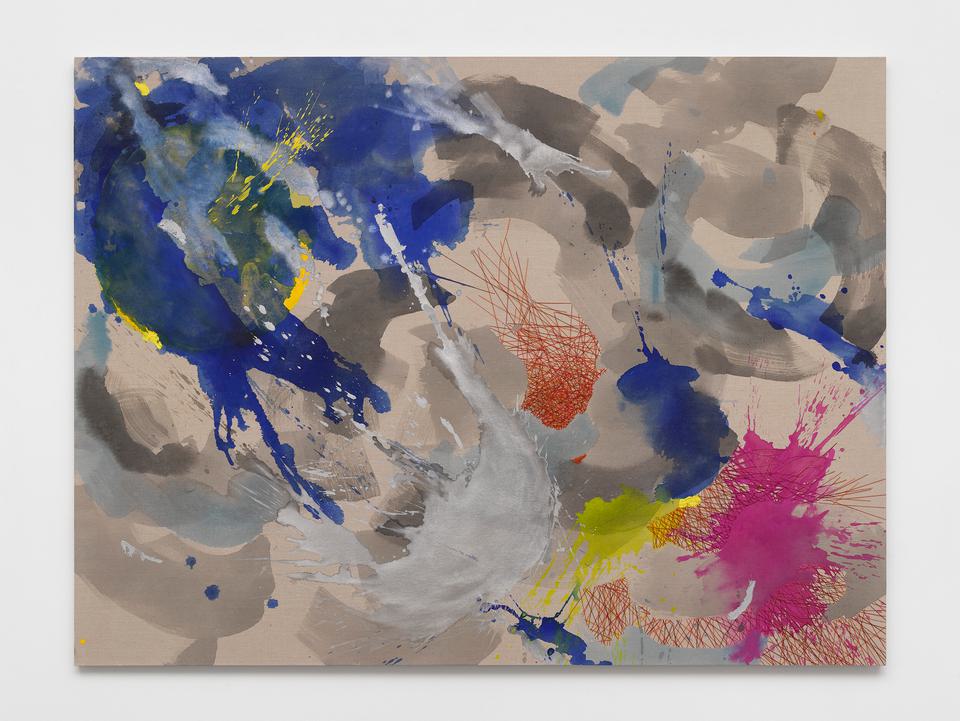 2020
---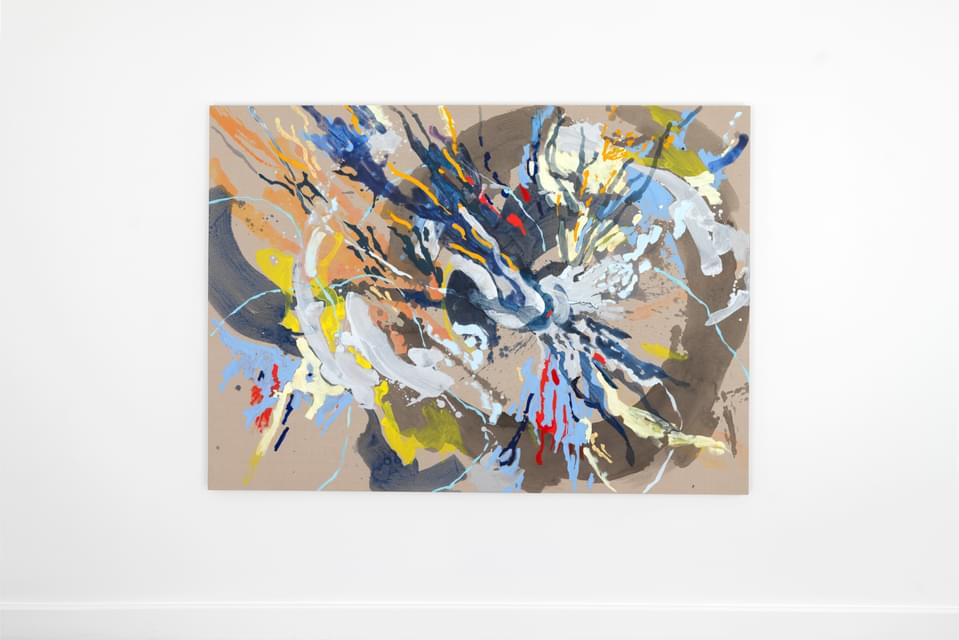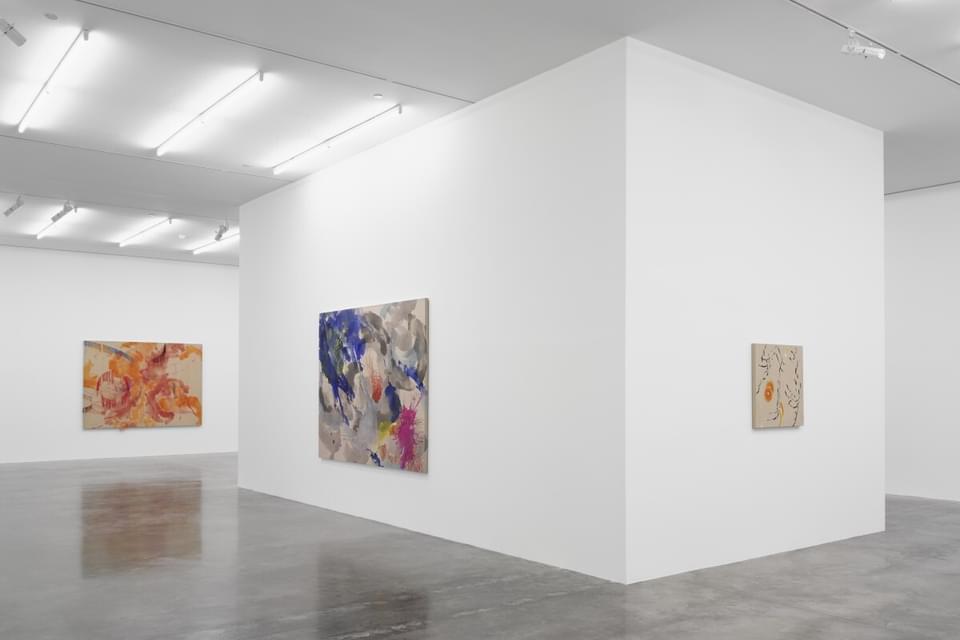 ---
In the Studio
Jessica Rankin
Jessica discusses her studio practice, inspirations and methods of production with White Cube's Tim Marlow. The conversation took place in the artist's New York studio in 2011.
Conversations
Jessica Rankin and Tim Marlow
Jessica talks to Tim Marlow about the genesis of her embroidery technique, the influence of Feminist artists from the late 1960s and '70s and her interest in the work of ghost story writer M.R. James.
In the Gallery
Jessica Rankin on 'the nostalgia for the infinite'
On the occasion of her 2021 exhibition at White Cube Bermondsey, Jessica reflects on the direction of her paintings, her use of poetry and the inspiration she found in John Cage's idea to 'be unfamiliar to yourself'.
In the Studio
Jessica Rankin
Jessica discusses her studio practice, inspirations and methods of production with White Cube's Tim Marlow. The conversation took place in the artist's New York studio in 2011.
---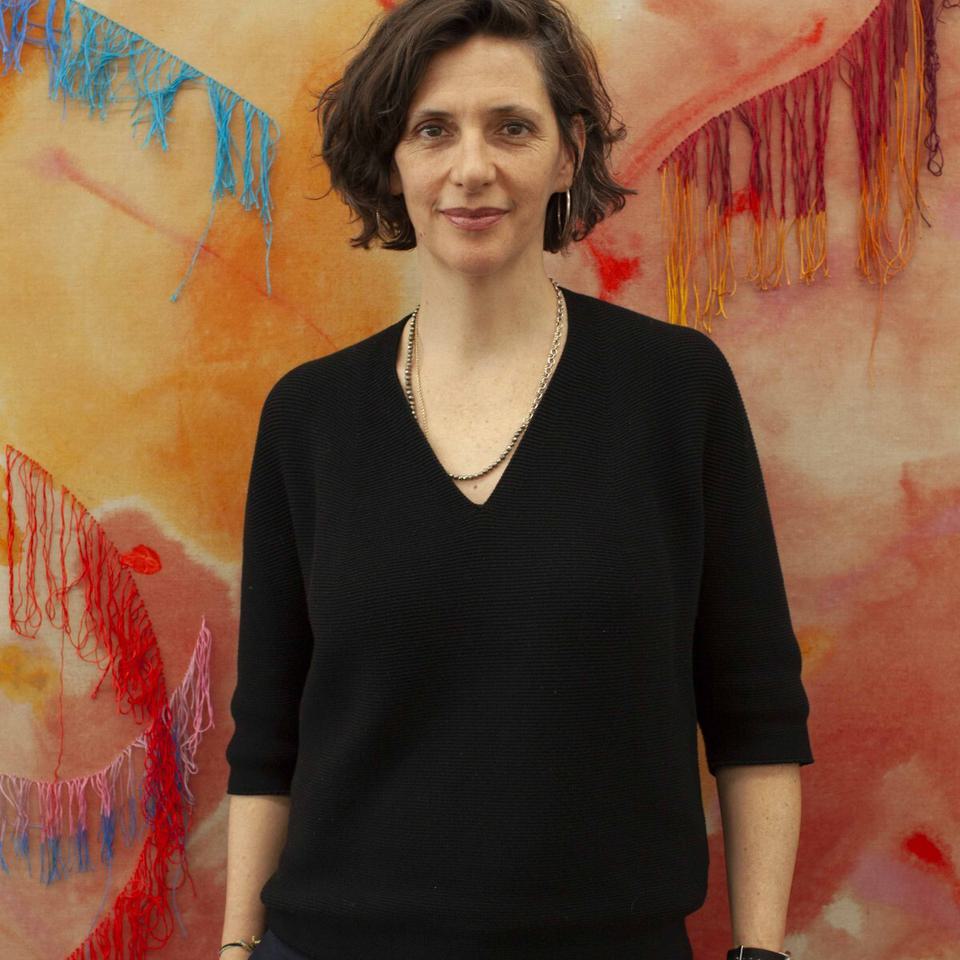 Posted: 16 September 2022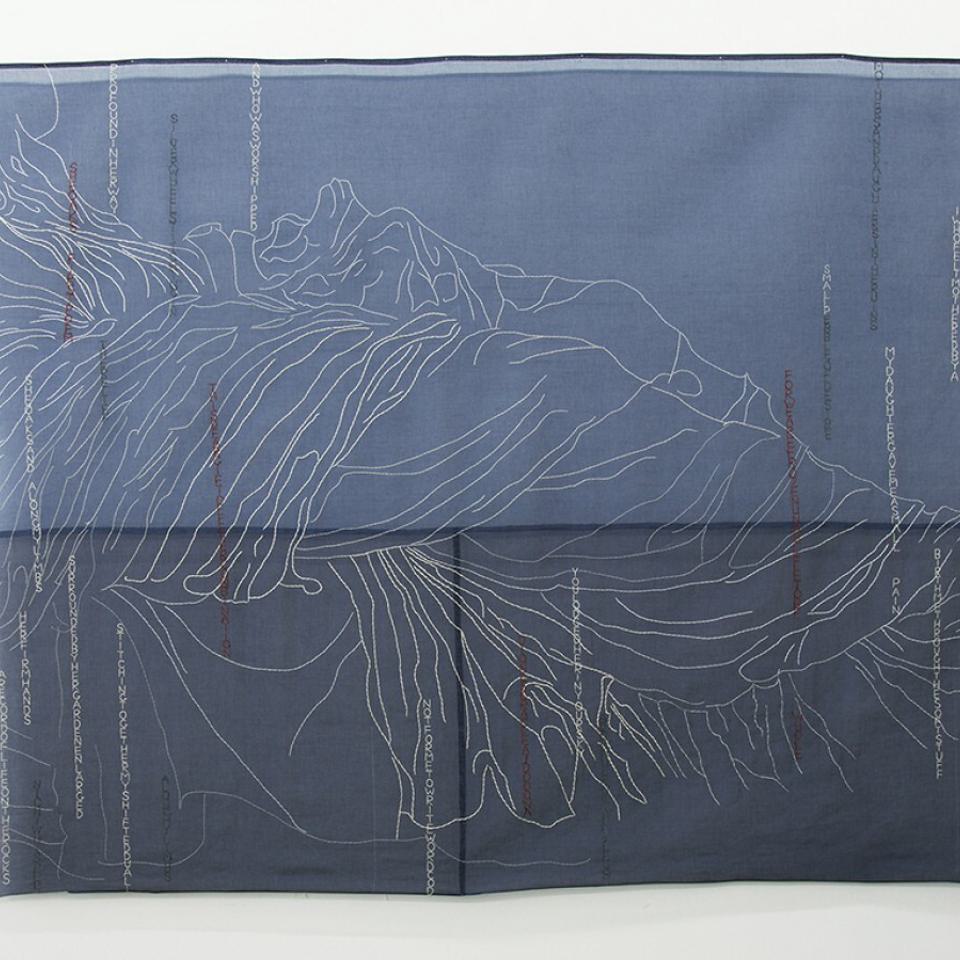 21 October - 16 December 2017
---