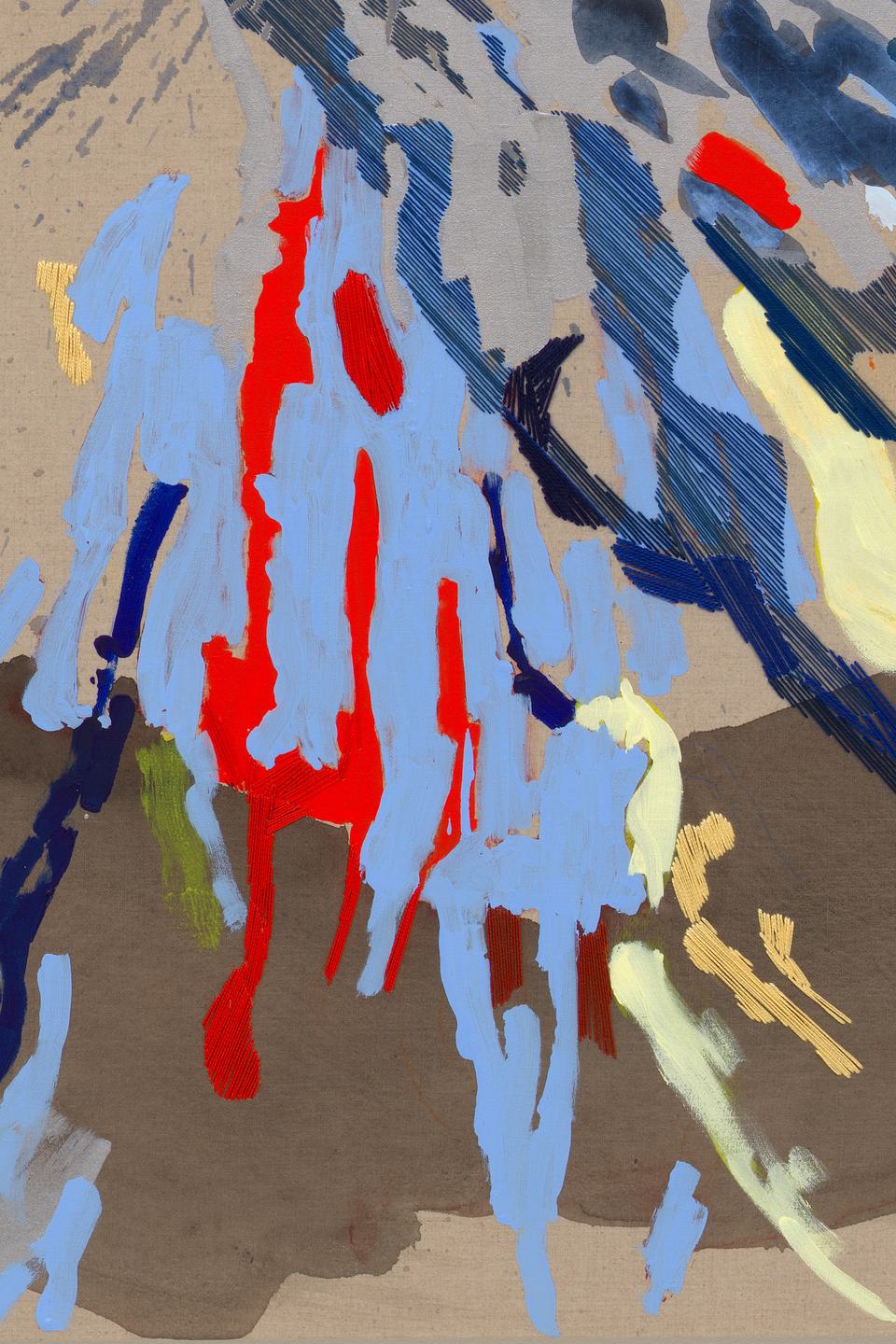 Dates
12 May – 9 July 2022
Location
10 avenue Matignon
75008 Paris

White Cube Paris is pleased to present an exhibition of new mixed media paintings and works on paper by Jessica Rankin. Continuing to develop her own individual language of abstraction, in her new work Rankin focuses on the landscape as carrier of human emotions and conduit for poetical narratives.
Working with gestural painting and embroidery, Rankin is intuitive in her approach. Drawing on a wide range of subject matter, she fuses personal experience and memory with politics, history, literature and poetry. While her recent paintings have been considered within the broader history of abstraction, Rankin's new body of work connects and extends mediums, traditions, historical frameworks and trajectories.

Emerging from a close reading of poetry, for these works Rankin compresses various themes and viewpoints into single paintings, interpreting emotion, sensation and experience with form and colour. Limiting her range of mark making and tonal palette within each work – perhaps mirroring the structure of certain poetry – she evokes the sensation of being enveloped by the landscape.

The two canvases titled The Late-Born Daughters (LM) (2022), installed to face each other at opposite ends of the gallery, take the form of starbursts, combining multiple streaks of colour emanating from the central point of the painting. In orange, yellow, red and blue, they burst across the neutral surface of the linen ground and wrap around the edges of the painting structure, akin to celebratory fireworks. By contrast, You love a woman and you wonder where she goes all night (BS) (2022) features a tight globe-like form that has echoes of celestial forms. Seen in relation to the painting on the opposite wall, Trace the Mist (DD/RS) (2022), which ripples and seems to dissolve across the surface of the canvas, the two paintings suggest two acutely different states of being, one compact and resolved, the other fluid and amorphous.

In both the paintings and a number of double-sided works on paper, a vibrant interaction is evident between paint splashes, trails and gestures, and passages of embroidery or the sewn line. Relying on a dynamic interplay of materials, in Rankin's work the painted mark appears to extend into and merge with the sewn line and, equally, the sewn line continues, complicates or interrupts the painted gesture.

Given The Hands (FO'H) (2021), responds to a poem of the same title by Frank O'Hara, in a composition which recalls a vivid blue sky, glimpsed between a covering of clouds. Tendrils of thread hang from its surface, leaking, tactile elements that enter into our volumetric space and challenge any perceived pictorial illusion.

Rankin has said that her images can emerge from 'a place of free-fall' where she tries to keep herself 'off balance in the process of making'. Pushing her visual language to the limit by 'choosing gestures, colours, ways of making that are hard to control or uncomfortable', she allows the potential for formal collapse while always returning to the personal, and to the tangibility of emotion and memory.
Installation views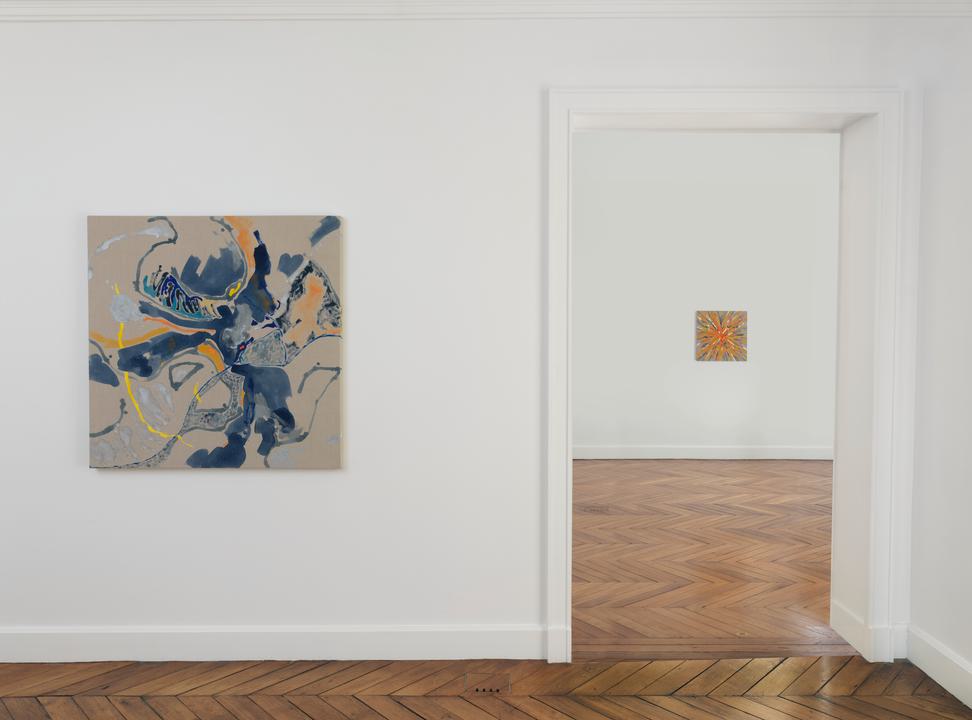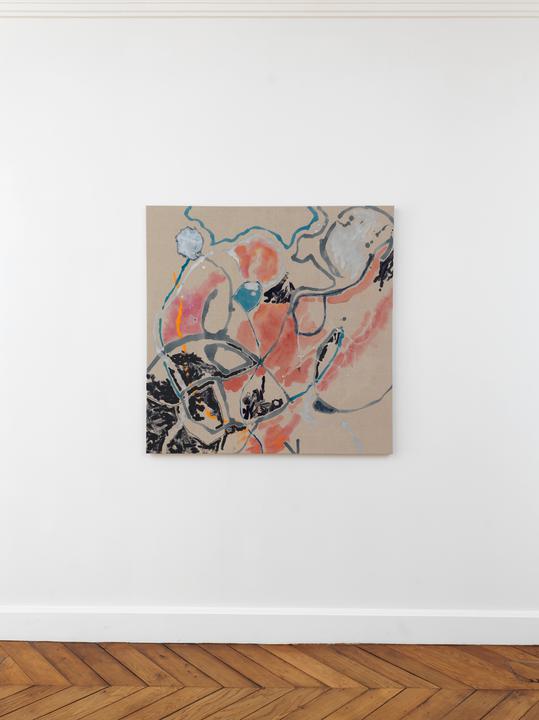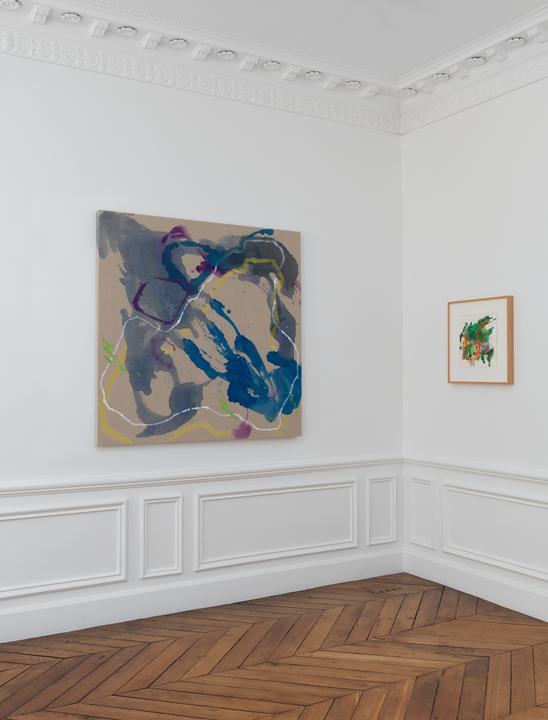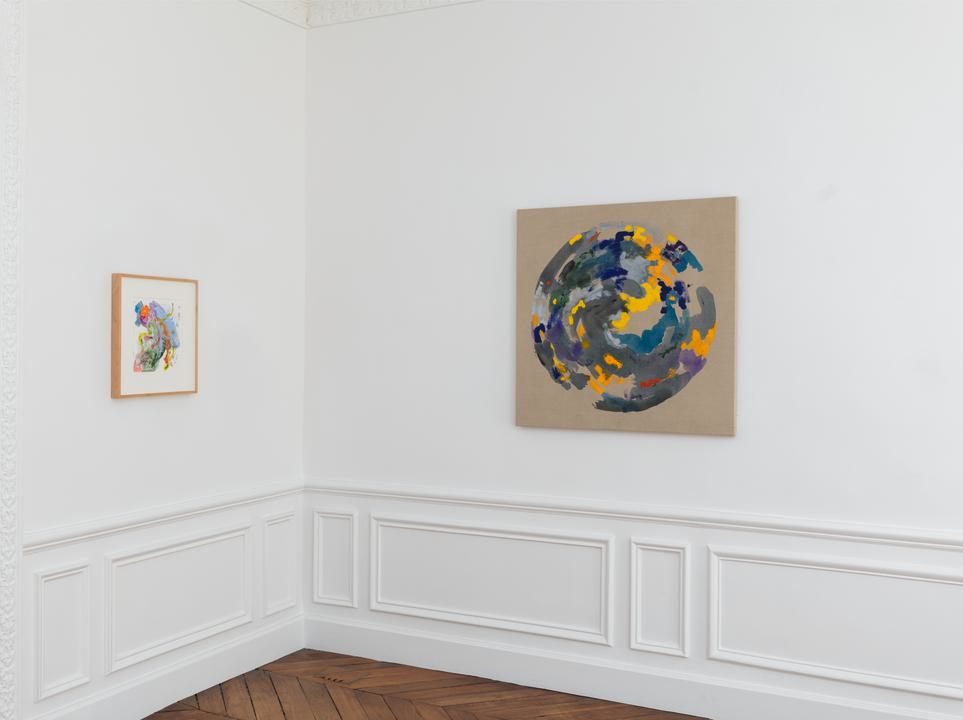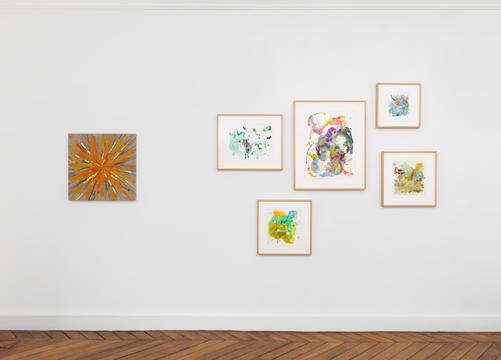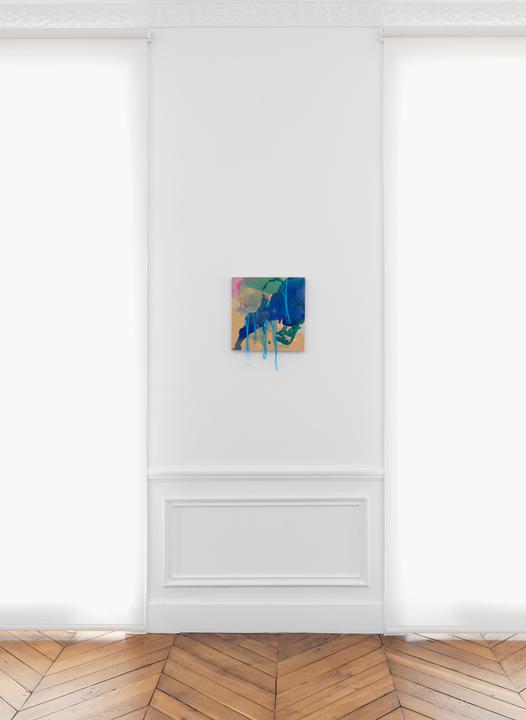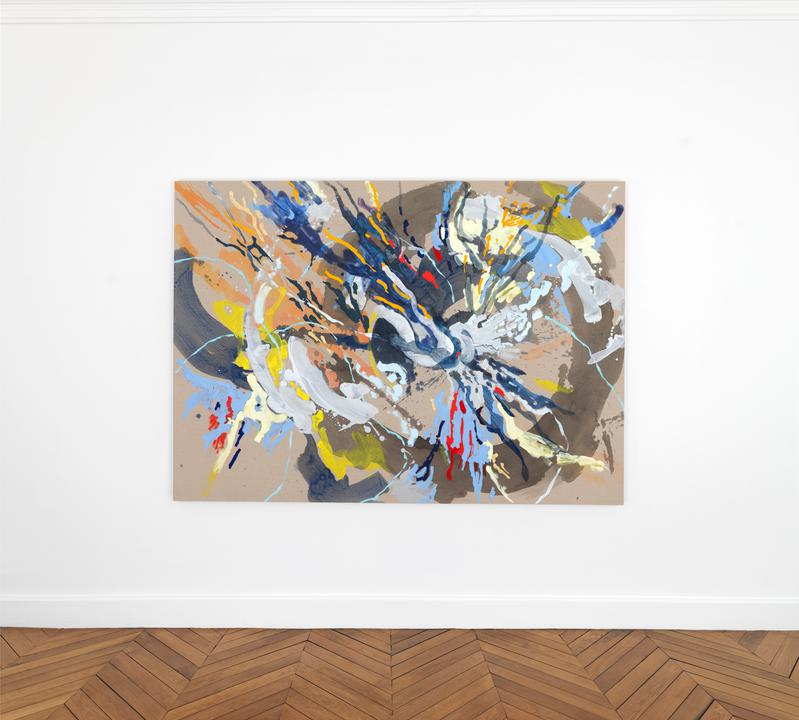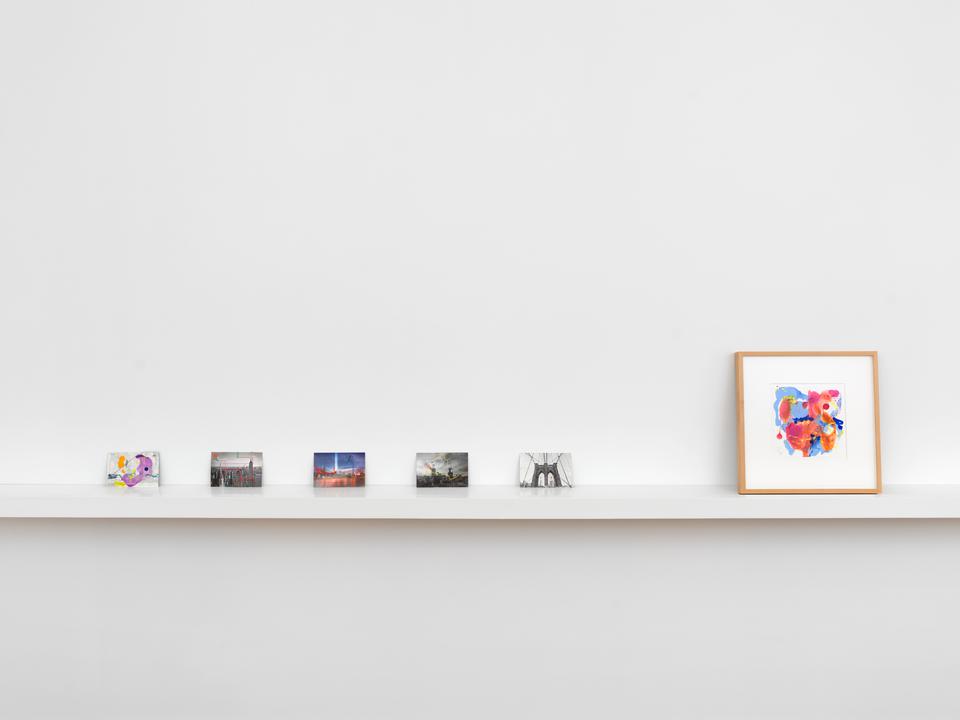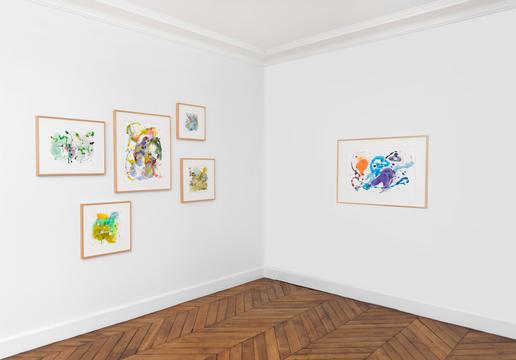 ---