Harland Miller (West Palm Beach 2023)
Gallery Exhibition
Harland Miller
30 November – 16 December 2023
White Cube is pleased to return to West Palm Beach with a solo exhibition of paintings by Harland Miller. The universal themes present in Miller's work – that of love (or its opposite), human psychology and the passage of time – naturally lend themselves to personal meditation, whilst simultaneously navigating the dissemination of ideas through recognisable semantic frameworks.
Opening tonight
TARWUK (Paris 2023)
Gallery Exhibition
TARWUK
17 October – 2 December 2023
Combining painting, sculpture and performance, TARWUK create work of hybrid genres and mediums that investigate Selfhood and the boundary between the individual and collective.
Visit exhibition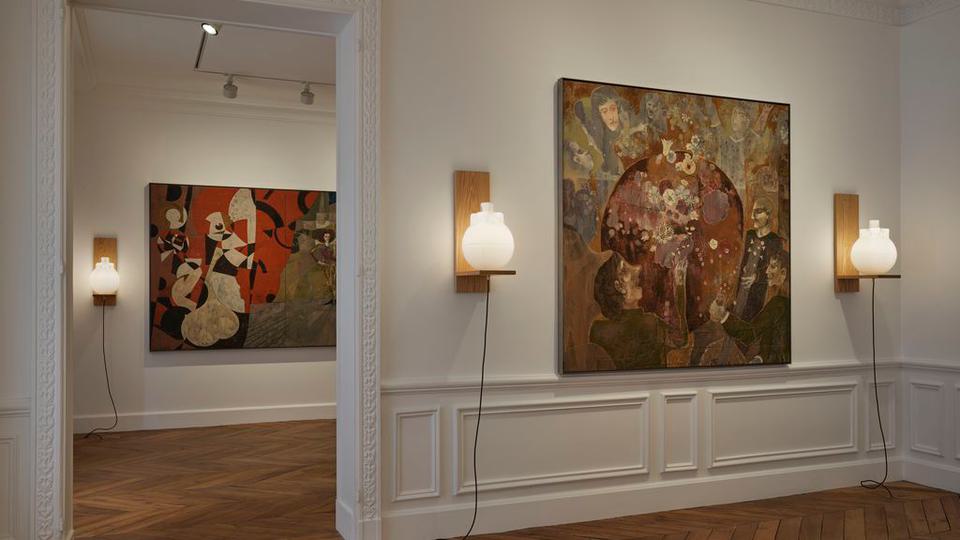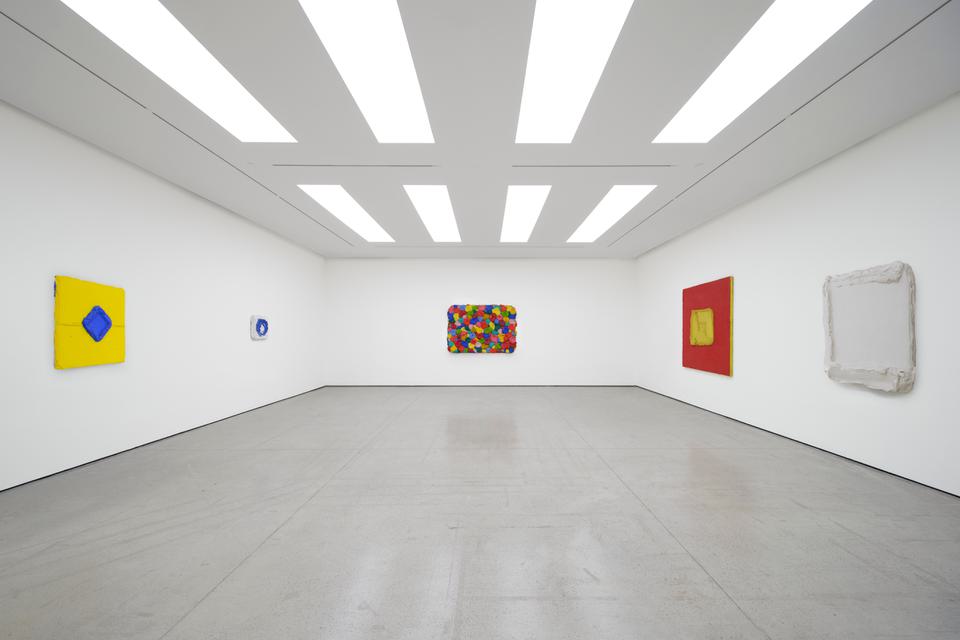 Gallery Exhibition
In the expressive works of Bram Bogart, paint is treated first and foremost as physical matter, employing a process of building up to create almost sculptural canvases.
Visit exhibition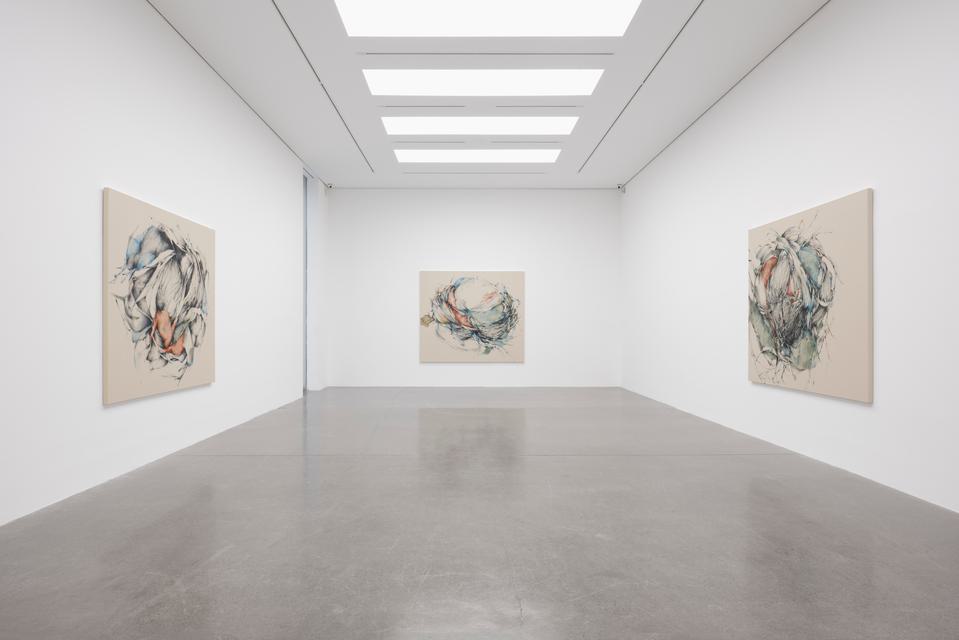 Gallery Exhibition
Focusing on the human condition, Christine Ay Tjoe's expressive works address themes of philosophy and spirituality, attempting to connect with our most powerful emotions and deep psychological fears.
Visit exhibition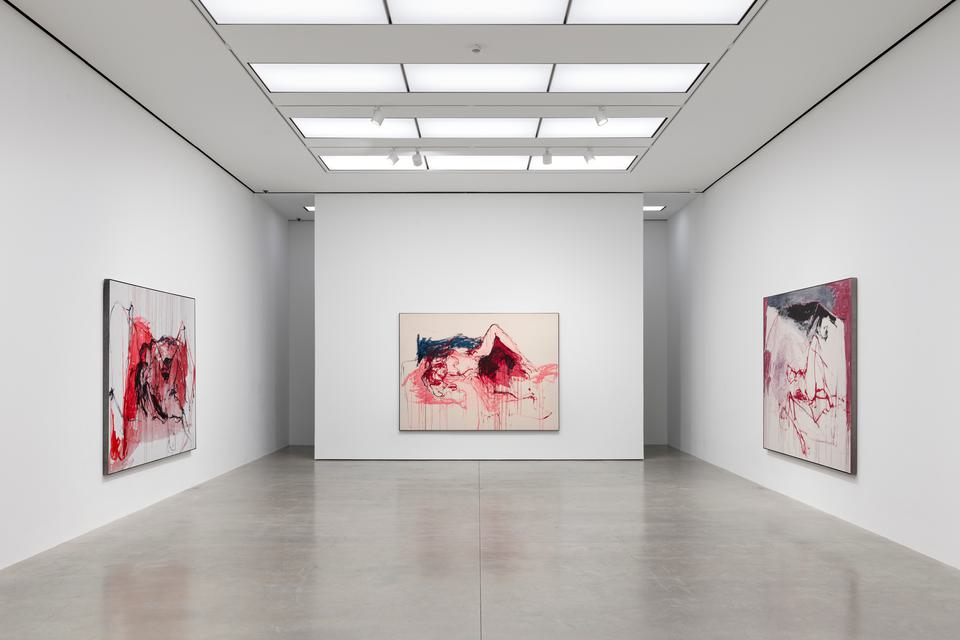 Gallery Exhibition
A solo exhibition of new paintings by Tracey Emin is the second presentation in the New York galleries. Drawing inspiration from archaeological burial sites, where human remains have been found locked in an eternal embrace, in these works, love is buried, and yet from the sepulchre, new life forms emerge.
Visit exhibition
Gallery Exhibition
Exploring ideas around philosophy and metaphysics, artists Christine Ay Tjoe, Berlinde de Bruyckere, Tracey Emin, Katharina Fritsch, Louise Giovanelli, Marguerite Humeau and Lee Jinju interpret the convergence between matter and spirit.
Visit exhibition
This Festive Season
2023 Gift Guide
Browse a selection of publications, editions, tote bags and more this festive season. 

Featuring publications by White Cube exhibiting artists including Tracey Emin and Antony Gormley, as well as new merchandise from Gilbert & George, our Gift Guide showcases a collection of products that have been conceived and created in close collaboration with our artists.
Explore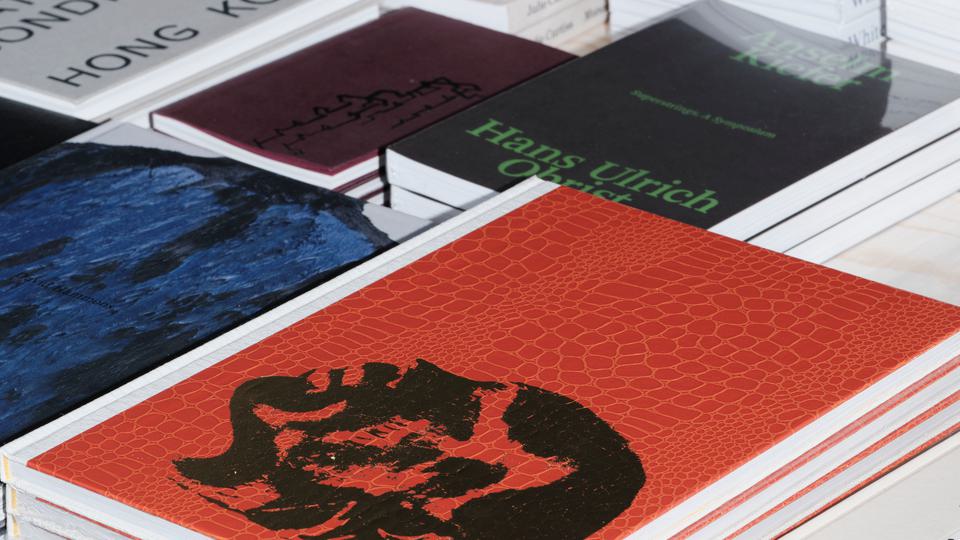 Newsletter
Be the first to know about our events, exhibitions, artists and much more.
Subscribe
In the Studio
Antony Gormley 'Body Politic'
Collaborating with documentary filmmaker John O'Rourke, the film offers an unprecedented glimpse into Gormley's artistic practice and his relationship with processes and materials. Over the course of several months, O'Rourke gained exclusive access to the artist's fabrication sites across the UK, including his studio in London and foundry in Hexham.

The film is screening at Antony Gormley's exhibition at White Cube Bermondsey.
Visit exhibition
Coming Soon
Antony Gormley 'Body Politic' (2023)
£30
Body Politic was published to mark Antony Gormley's solo exhibition at White Cube Bermondsey (November 2023 – January 2024). Conceived in close collaboration with the artist and his studio, this publication provides a comprehensive document of Gormley's work in the exhibition, which sought to investigate our species' relationship to its industrially made habitat and how, more than ever before, our need for refuge is in dynamic tension with our need to roam.
Purchase