Online Exhibition
White Cube announces solo online exhibition of works by Sara Flores
Posted: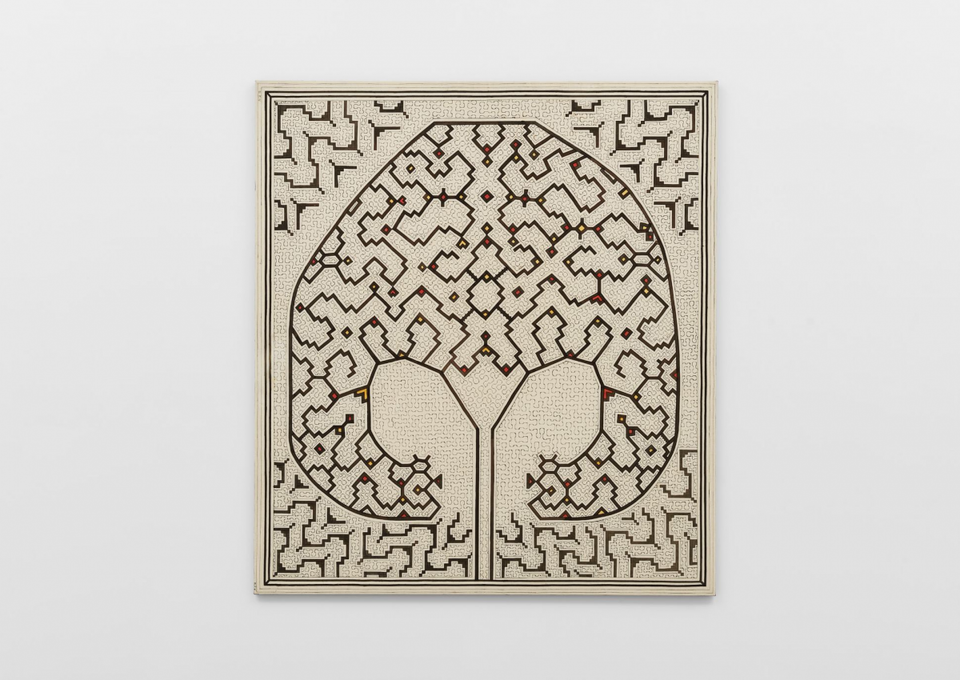 26 November 2021 - 18 January 2022
White Cube is pleased to present a new online exhibition of works by indigenous Peruvian artist Sara Flores, running 26 November 2021 to 18 January 2022.
Flores creates works that are deeply rooted in the traditions of the Shipibo-Conibo, an indigenous people who live along the Ucayali River in the Peruvian Amazon. Her artistic practice is distinguished by intricate designs and astounding exactitude, often referencing the visual and musical patterns of ayahuasca shamanism – a centuries-old tradition of the Shipibo-Conibo people. Utilising a variety of polychrome natural dyes that she prepares from the indigenous flora of the Peruvian Amazon, Flores' work is deeply rooted in a connection to its environment, culture and context.
White Cube 'Introductions' are a series of dynamic online presentations featuring a diverse range of artists new to White Cube's programme.