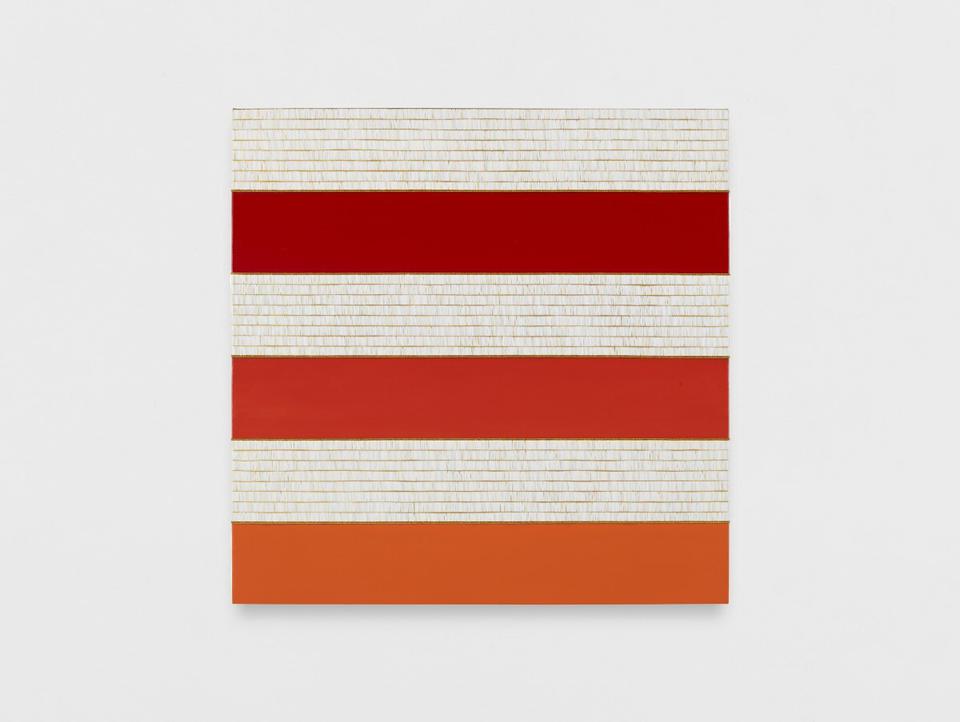 White Cube is pleased to announce an online exhibition by Dyani White Hawk (Sičáŋǧu Lakota), organised in collaboration with Bockley Gallery as part of 'Introductions', an ongoing series by artists new to the gallery's programme. Working in a variety of media, the artist reflects cross-cultural experiences of visual history, heritage, and language across Native and non-Native communities. 
White Hawk was born in Madison, Wisconsin, where she currently teaches. She has a studio in Minneapolis where, in parallel to her art practice, she designs jewellery, textiles, and accessories under her label Četáŋ Ská. Informed by histories and traditions associated with her mixed Lakota and European ancestry, White Hawk honours the legacy of Native artists whose works have been integral to developments in American and European Modernist abstraction. 
Dyani White Hawk is represented by Bockley Gallery, Minneapolis and Various Small Fires, Los Angeles.