Announcement
White Cube announces 'Rear Window', an online exhibition featuring Julie Curtiss, Jeff Wall, Carrie Mae Weems, Laurie Simmons and others
Posted: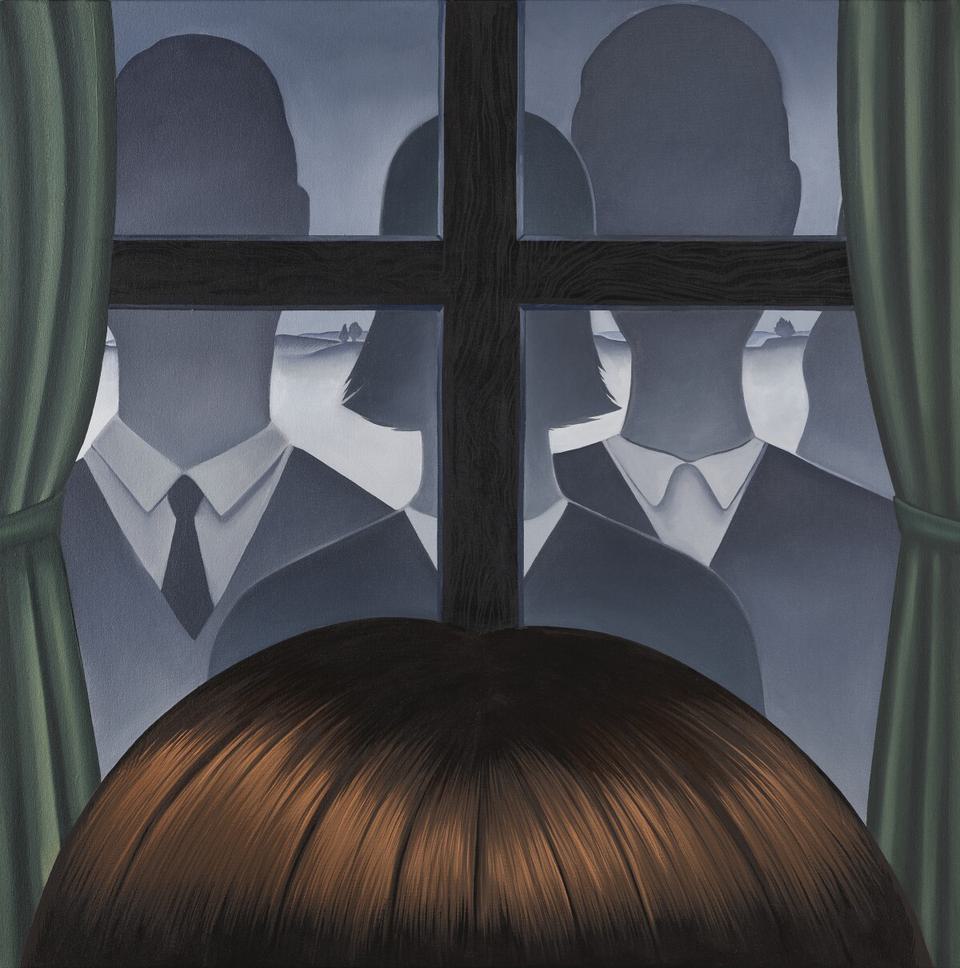 13 November 2020 - 19 January 2021
White Cube is pleased to present 'Rear Window', an online exhibition inspired by Alfred Hitchcock's film about the seductions and dangers of looking.
In the 1954 thriller, a photojournalist is confined to his New York apartment after breaking his leg and succumbs to an obsession with watching his neighbours. The audience is made complicit in his voyeurism as, unable to tear himself away from his window, he witnesses dramatic scenes unfold within his field of vision.
Featuring paintings and photographs by Ellen Altfest, Jeff Burton, Gillian Carnegie, Julie Curtiss, Judith Eisler, Celia Hempton, Danica Lundy, Paul Mpagi Sepuya, Laurie Simmons, Jeff Wall and Carrie Mae Weems, this exhibition invites us to consider how artists construct scenes and suggest narratives, whilst exploring the idea of 'the gaze' which Hitchcock's film was instrumental in formulating.
Highlights include:
The whisperers (2020) by Julie Curtiss, whose enigmatic, erotically-tinged paintings often employ cinematic devices to hint at surreal narratives.
Jeff Wall's Summer Afternoons (2013). Wall meticulously constructs his images much like a filmmaker, scattering clues that create an air of mystery around this diptych of a vulnerable naked man and a self-contained, pensive woman.
Works from Carrie Mae Weems' Kitchen Table (1990–99) series, in which the artist enacts the part of a woman shown in everyday interactions with her lover, her friends, and her daughter, who are played by neighbours and people found on the street.
Laurie Simmons' Long House (2002–04) photographs, which take on a distinctly cinematic quality and continue the artist's longstanding creation of domestic scenes using dolls, investing them with a decidedly grown-up psychological charge.
The exhibition is curated by Susanna Greeves, Director of Museum Liaison at White Cube.