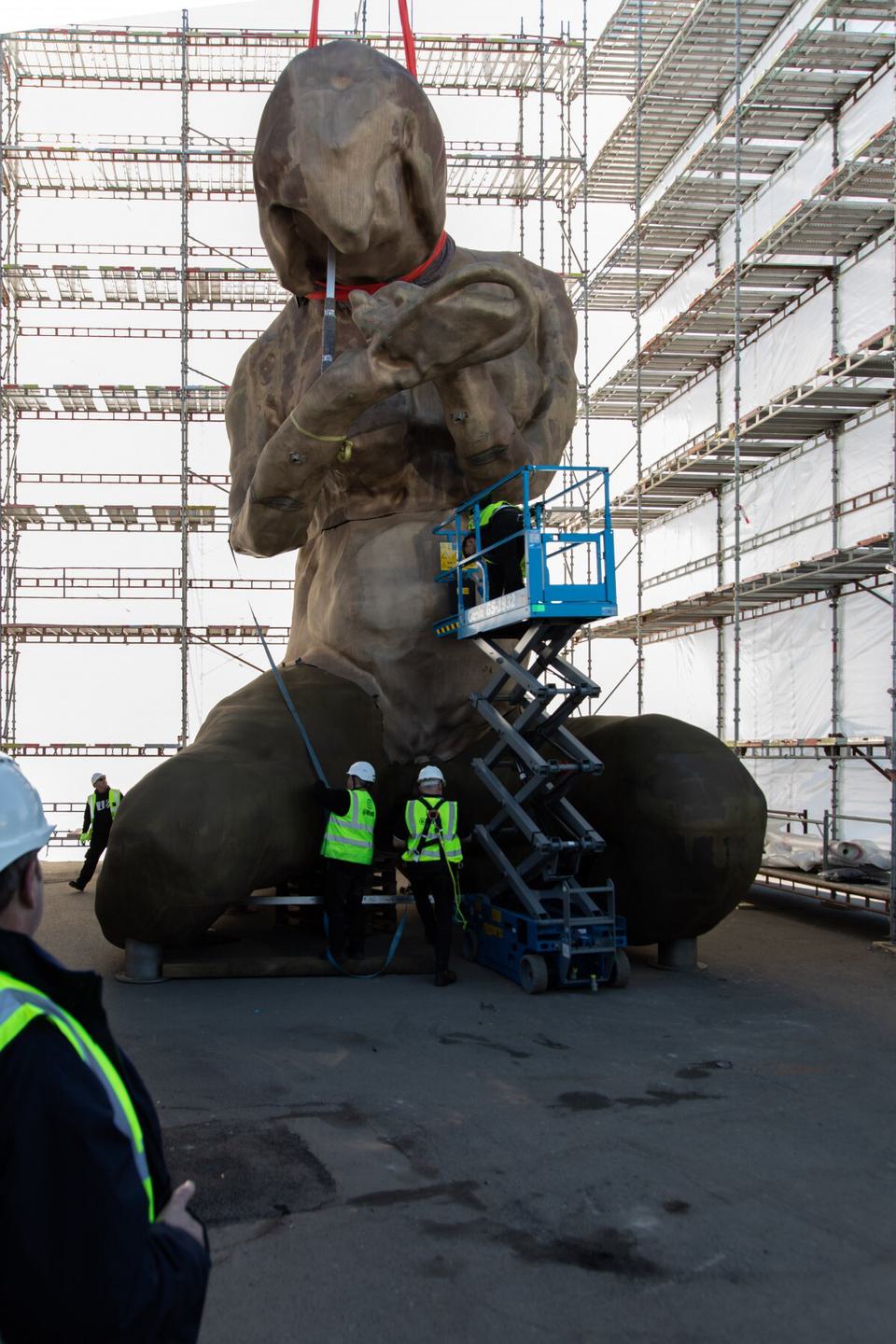 Tracey Emin's nine-metre tall sculpture The Mother has arrived in Oslo ahead of its unveiling in June 2022. After an intricate welding process involving crafting 142 pieces of bronze into five sections over 8,000 hours, the 18.2 tonne sculpture was transported by ship from London to Norway. The monumental work is now in its final stages of welding and patination, ready for installation at Inger Munch's Pier.
Emin's largest work to date emphasises the female figure as vulnerable but also as a protector and sexualised being; a heroic monument to femininity and motherhood that is visible from afar over land and water. The Mother will sit in a kneeling position in a flower meadow outside the MUNCH museum, the site of the artist's recent major exhibition 'Tracey Emin / Edvard Munch – The Loneliness of the Soul'.
Emin has said: 'The Mother sits like a Sphinx. Waiting for the tide. Looking out to sea, protecting the home of Munch. Her legs open towards the Fjord. She is welcoming all of nature. She is the companion of the Ghost of Munch'.