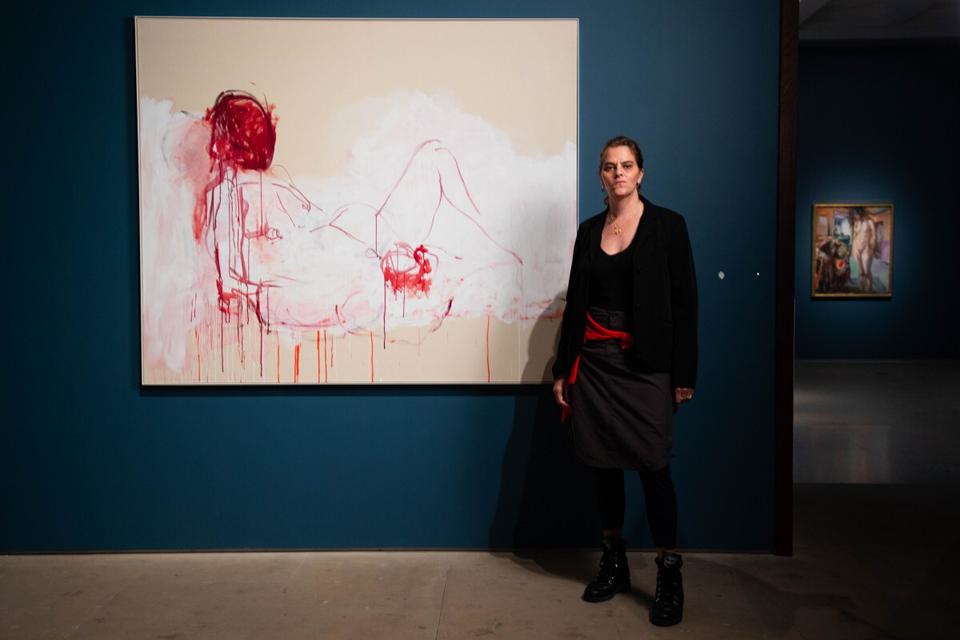 3 December 2020 - 1 August 2021
'Tracey Emin / Edvard Munch: The Loneliness of the Soul' foregrounds Emin's long-standing fascination with the Norwegian artist Edvard Munch. Since the age of 18, Emin has been drawn to Munch and his emotionally charged work, the pioneer of Expressionism and painter of the iconic Modernist work 'The Scream' (1893).
Linked by a shared intimacy to their subject matter and a self-confessional drive, Emin's work will be exhibited side by side with Munch's for the first time. The exhibition features 19 oil paintings and watercolours by the Norwegian artist, carefully selected by Emin from the Munch collection and archives in Oslo, with over 25 recent paintings, sculptures and neon works by Emin.
This highly personal show reveals the extent of Munch's influence on Emin throughout her career and, in particular, the lasting inspiration of his portrayal of women. Through her selection, Emin identifies a vulnerability and empathy towards women, unusual among male artists, and an ability to directly portray disturbing psychic states. Both unflinching examiners of the human condition, the work of Munch and Emin presents a moving exploration of love, grief, loss and isolation. "As an artist Munch has had the biggest effect on me, throughout the whole of my life" Emin has commented.
Organised in partnership with the Munch Museum, Oslo.