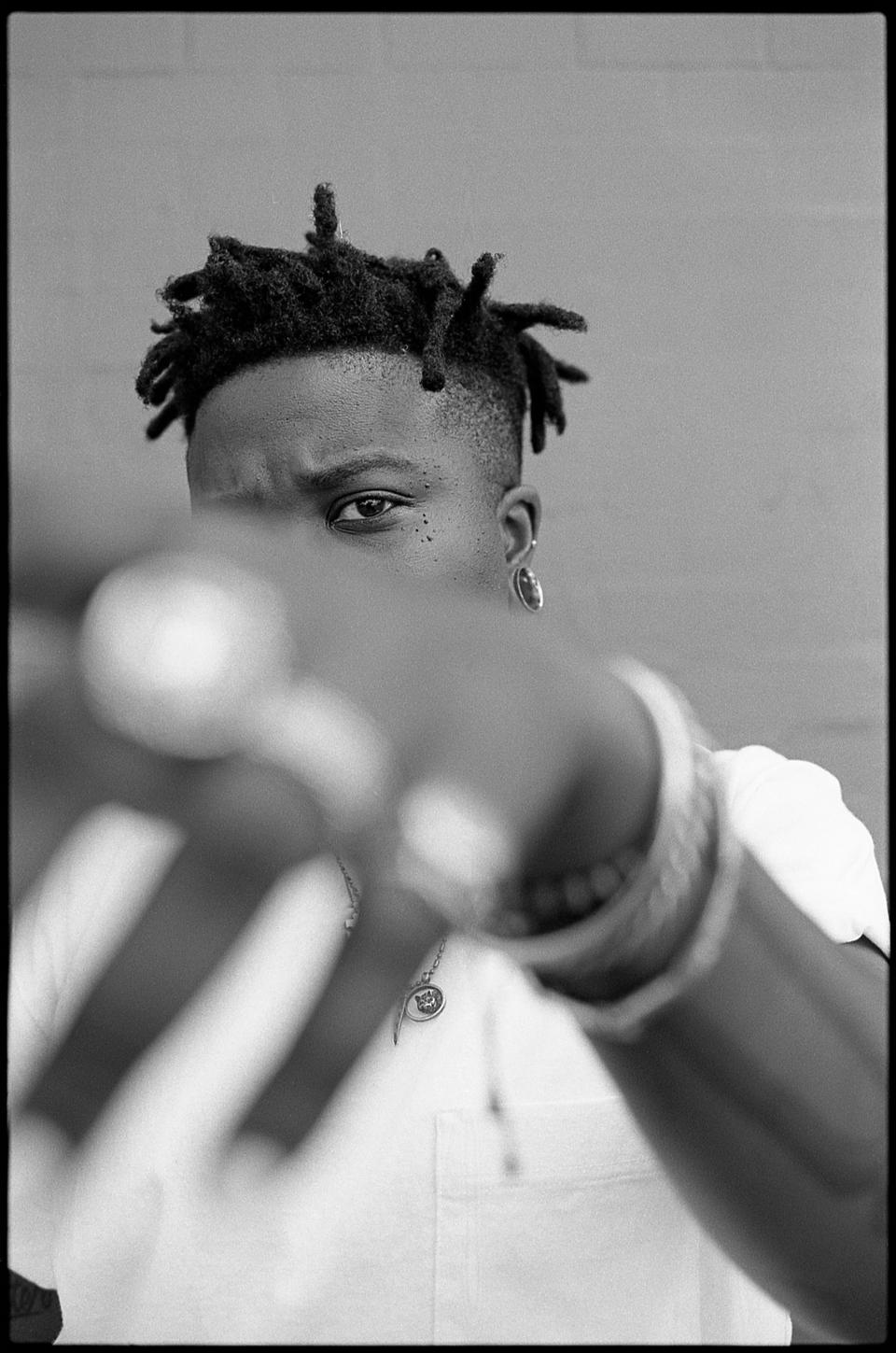 White Cube is pleased to announce global representation of visual artist, filmmaker and curator Tiona Nekkia McClodden (b. 1981, Blytheville, Arkansas).  

Raised in Greenville, South Carolina, and based in Philadelphia, McClodden's practice spans documentary film, experimental video, sculpture, painting, sound installation and poetry. 

Her interdisciplinary approach interrogates ideas of ritual and order through their relationship to identity and the conditions of being human. Weaving narratives through archives, memories and objects, which are integral to her past and present, McClodden examines and amplifies experiences relational to her personal identity.  

Significant projects include her 2019 Whitney Biennial video installation I prayed to the wrong god for you, which won the prestigious Bucksbaum prize, as well as the year-long installation The Brad Johnson Tape, X – On Subjugation currently on display at MoMA, New York. McClodden's pivotal solo exhibition at Kunsthalle Basel, 'THE POETICS OF BEAUTY WILL INEVITABLY RESORT TO THE MOST BASE PLEADINGS AND OTHER WILES IN ORDER TO SECURE ITS RELEASE', is on view until 13 August 2023. 

In fall 2023, McClodden's work will feature in the inaugural exhibition at White Cube's New York gallery at 1002 Madison Avenue. Titled 'Chopped & Screwed' and curated by Courtney Willis Blair (White Cube Senior Director, US), the exhibition will bring together works by artists including Michael Armitage, Theaster Gates, Robert Gober, David Hammons, Mona Hatoum, Julie Mehretu, Cady Noland, Danh Vo, and more.  

In February 2024, the artist's first U.K. solo exhibition will open at White Cube Bermondsey, London.