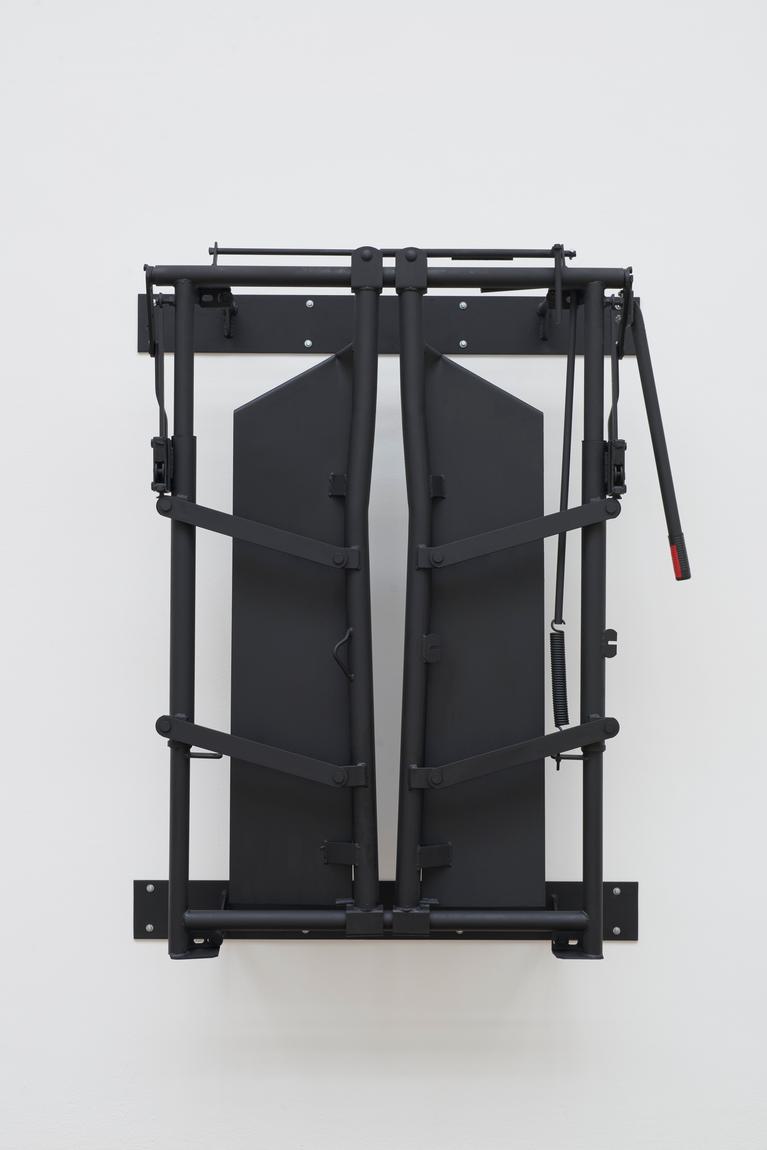 Tiona Nekkia McClodden
B. 1981
Lives and works in Philadelphia, Pennsylvania
Tiona Nekkia McClodden takes an interdisciplinary approach as a visual artist, filmmaker and curator to interrogate ideas of ritual and order through its relationship to identity and the conditions of being human. Traversing documentary film, experimental video, sculpture, sound installation and poetry, her practice explores themes of Black interiority, biomythography and queer poetics.
Born in Blytheville, Arkansas and raised in Greenville, South Carolina, McClodden weaves narratives through archives, memories and objects, integral to her past and present, that shape her broader oeuvre. Throughout her work, McClodden examines and amplifies experiences relational to her personal identity. Ideas of selfhood and Black interiority lie at the core of her practice, and take in themes including queer poetics and ancestry, architecture and space, and traditional African spiritual practice. Notably, McClodden's video installation I prayed to the wrong god for you, presented at the Whitney Biennial in 2019, earned her the prestigious Bucksbaum prize. In 2022, McClodden's exhibitions at The Shed and 52 Walker alongside her year-long installation at MoMA in New York, garnered significant acclaim, prompting The New York Times to identify McClodden as 'one of the most singular artists of our aesthetically rich, free-range time'.

In her pivotal exhibition at Kunsthalle Basel (2023), titled 'THE POETICS OF BEAUTY WILL INEVITABLY RESORT TO THE MOST BASE PLEADINGS AND OTHER WILES IN ORDER TO SECURE ITS RELEASE', the artist considers consent, power and restraint by introducing ideas around breathing, control and mercy. Considering choke valve devices, the works take form as hand-embossed leather straps (THRASHER I–XVI), polished rawhide canvases tied together with Japanese bondage rope (NEVER LET ME GO / I–V), and a series of painted steel head gates (A MERCY I–IV). In the exhibition's first room, McClodden places an isolated metal stand (typically for the transport of head gates) and a Hyundai-brand air compressor rigged with a choke valve which hisses out air at timed intervals that mirror her own breathing caused by sleep apnoea. She received this diagnosis during the planning for the show; a discovery which led to profound and disquieting insights into previously unexplored precincts of herself.

Video works including DOUBLE BIND (2023) show the artist attached to a breathing device closely monitoring her obstructive sleep apnoea, while DIRE/RETENUE (2023) focuses on the artist's torso, bound in leather straps embossed with McClodden's language. These straps serve as a form of poetic recitation while the artist's chest rises and falls in pursuit of her breath. The works in the show toe the line between consent and non-consent, control and submission, underscored by an understanding of desire within sadomasochistic and kink communities that have become a focus of McClodden's work. Considering the myriad interpretations these pieces invoke, the artist's writings on the leather straps take on powerful meaning, as exemplified by the quote 'A SINGLE MOMENT OF INATTENTION AND I FORGET TO BREATHE' embossed on the strap.

Derived from Brad Johnson's 1988 poem On Subjugation, the exhibition's title is a continuation of the artist's 2017 video installation Brad Johnson Tapes, X – On Subjugation (collection MoMA, New York), in which McClodden summoned the poetic writings of the influential Black, gay poet. The artist's powerful recitation of the poem, while suspended in her studio, pays tribute to Johnson and foregrounds historical narratives.

McClodden's 2022 exhibition 'The Trace of an Implied Presence,' produced in collaboration with NIKE at The Shed, New York, derived inspiration from the artist's research into the landmark 1983 festival 'Dance Black America', organised by Brooklyn Academy of Music (BAM). The exhibition centred around a multi-channel video work featuring black-and-white film portraits of contemporary Black dancers, with whom McClodden had collaborated. Accompanying each portrait were illuminated dance floors tailored to the specific material needs of her collaborators, forming an invitation for visitors to interact and document their own performance. Fusing live performance, film, sound and sculpture, the work drew from interviews as well as footage and material sourced from BAM's Hamm archives, contemplating the legacy of contemporary Black dance in the United States.

Tiona Nekkia McClodden (b.1981, Blytheville, Arkansas) spent her formative years throughout the American South. Trained as a filmmaker, McClodden worked largely within the punk and club scene in Atlanta before moving to Philadelphia in 2006 and expanding her practice to include painting, sculpture, photography and installation.

Her works have shown in major exhibitions, including 'Juan Francisco Elso: Por America' at Phoenix Art Museum, Arizona (2023) and El Museo del Barrio in New York (2022–23); 'The Condition of Being Addressable' at ICA Los Angeles, California (2022); Prospect 5, New Orleans, Louisiana (2021–22); 'New Grit: Art & Philly Now' at the Philadelphia Museum of Art, Pennsylvania (2021); and Owkui Enwezor's 'Grief and Grievance: Art and Mourning in America' at New Museum, New York (2021). Other presentations of her work have been on view at Haus der Kulturen der Welt (HKW), Berlin (2019); MOCA, Los Angeles (2017); MCA Chicago, Illinois (2017); and MoMA PS1, New York (2016). In recent years, McClodden has won prestigious grants and fellowships, including the Warhol Foundation Arts Writers Grant (2022), Princeton Arts Fellowship (2021–23); the Bucksbaum Award, Whitney Museum of American Art (2019); Guggenheim Fellowship in Fine Arts (2019); the Louis Comfort Tiffany Award (2017); and the Pew Fellowship (2016), while running Conceptual Fade, a project gallery and library she founded in 2020 that hosts micro-exhibitions and publications centred on Black art and conceptual practice. McClodden's film works have been included at the Kansai Queer Film Festival in Osaka and Kyoto, Japan (2014) and the London Lesbian and Gay Film Festival (2009), among an array of international film festivals and film programmes. Her writing has been featured on the Triple Canopy platform, in Artforum, Cultured Magazine, ART 21 Magazine, and many other publications.

'Play Me Home' an installation of video and objects first shown at Prospect (2021), opens at the Baltimore Museum of Art in Autumn 2023 followed by her participation in 'Going Dark: The Contemporary Figure at the Edge of Visibility' at the Guggenheim in New York (2023–24).

Work by McClodden is in the permanent collections of the Baltimore Museum of Art, Maryland; MoMA, New York; and Rennie Museum, Vancouver.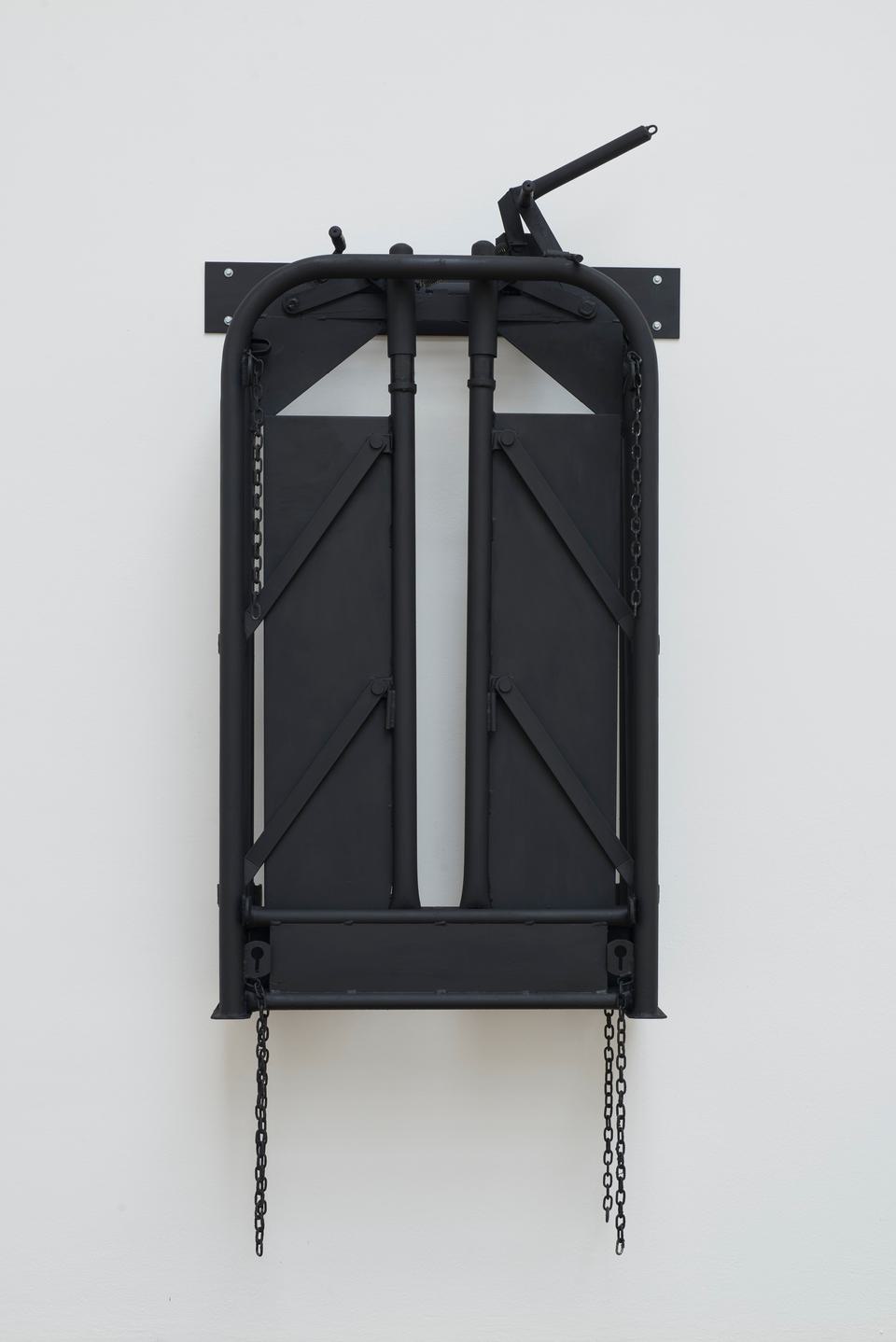 2023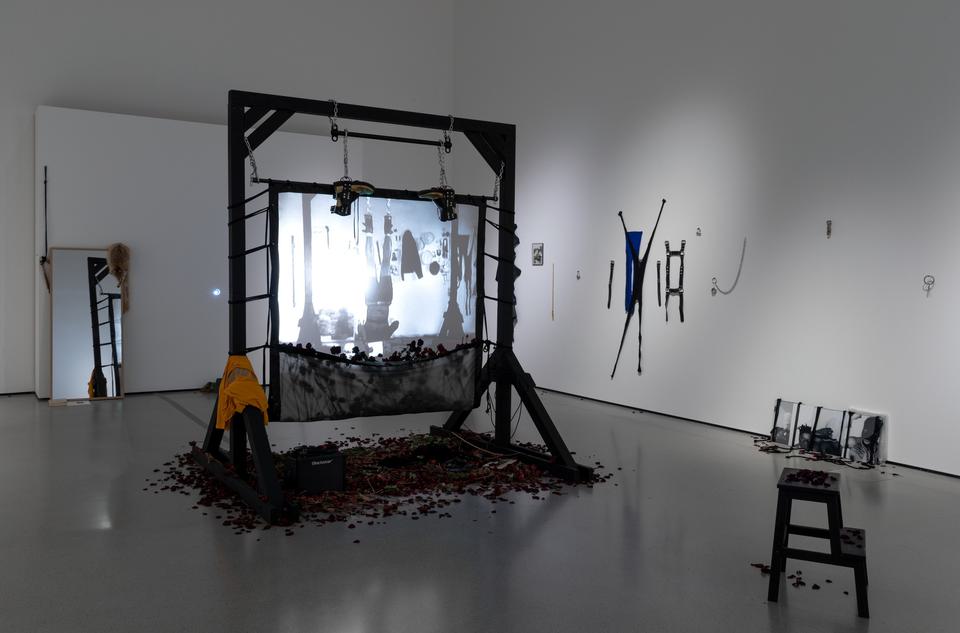 Summer 2023 – 2 August 2024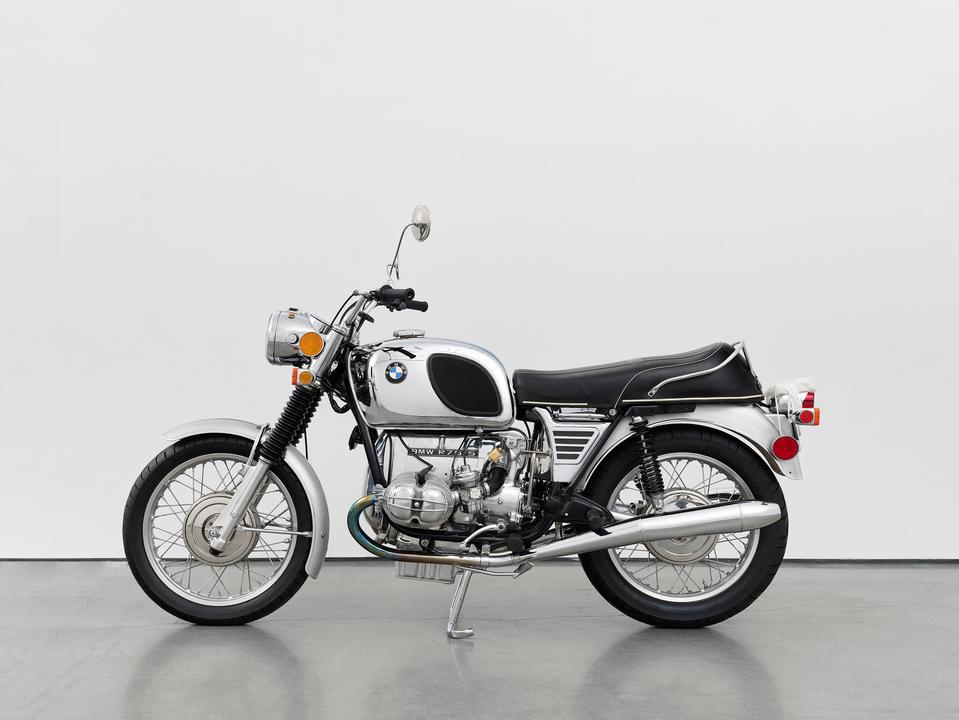 1972-2021
---
---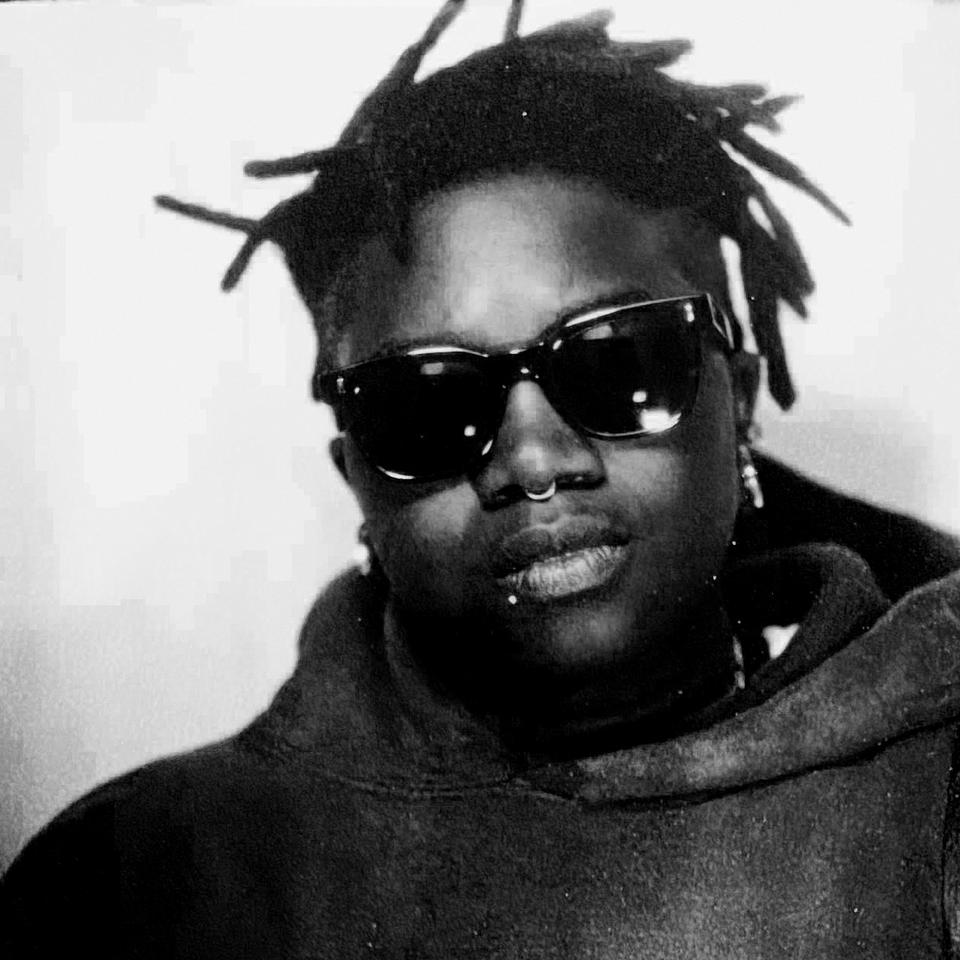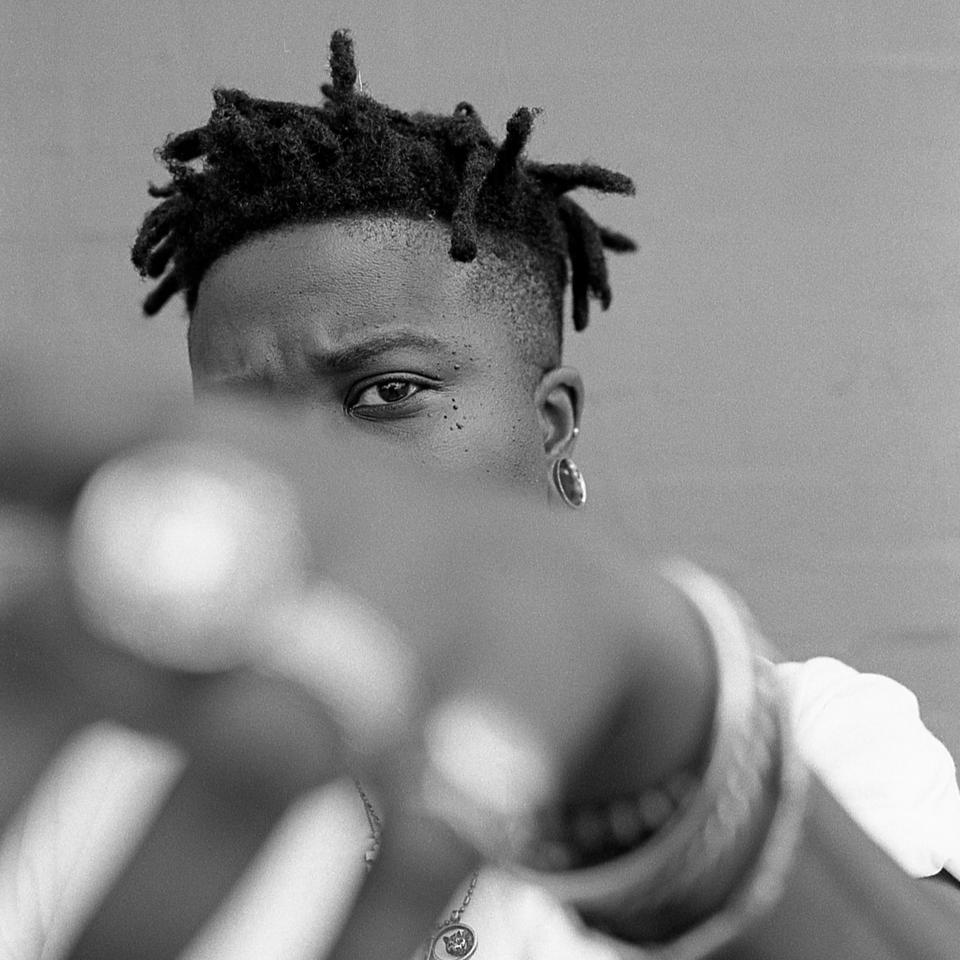 ---