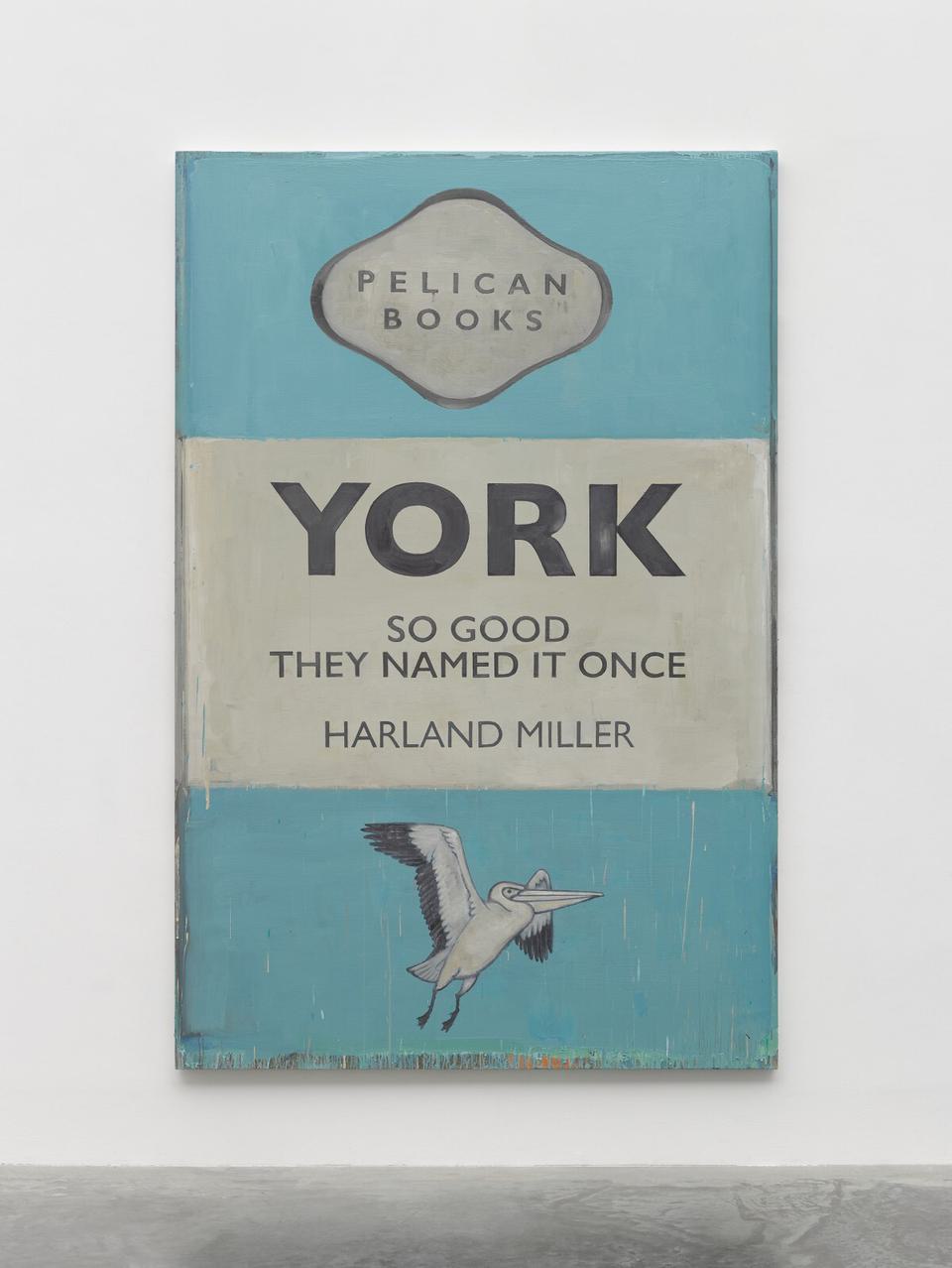 14 February - 31 May 2020
Harland Miller presents his largest solo exhibition to date in his hometown of York. Featuring new and existing works, the exhibition includes perhaps Miller's best-known series 'Penguin Book Covers' and 'Pelican Bad Weather Paintings', alongside recent works from his 'Letter Painting' series.
Titled 'York, So Good They Named It Once', the exhibition references Miller's relationship to York, the city in which he grew up, as well as the wider county of Yorkshire.